I wanted to check on our car insurance, so I went to the progressive.com web site. The #1 priority of the company, as indicated from the position of this information on the page, is a commitment to diversity and inclusion (not actual diversity and inclusion, but a commitment). Measured by screen area and location, this commitment is roughly 100X more important than paying claims: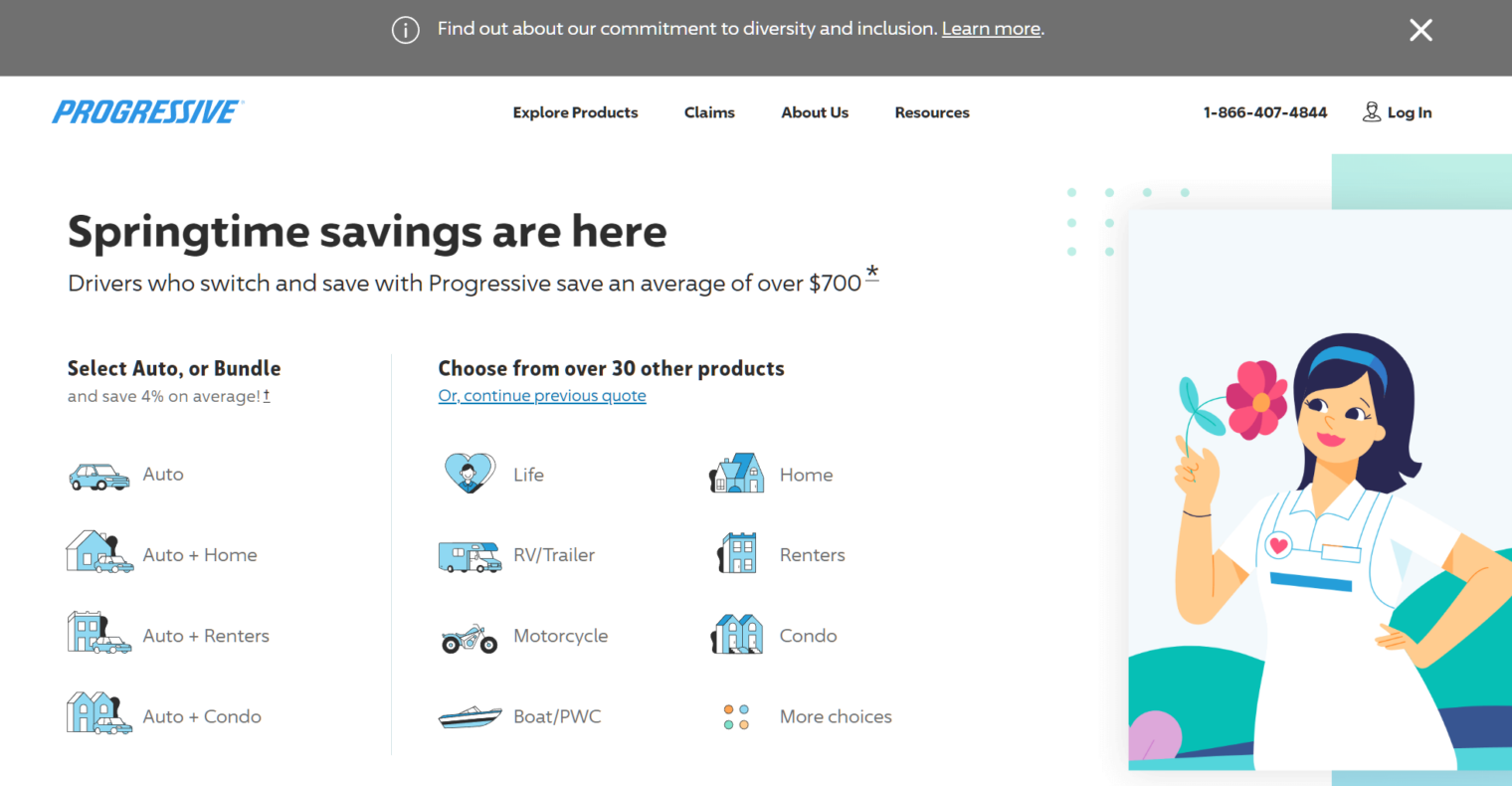 What do we see on the linked-to page?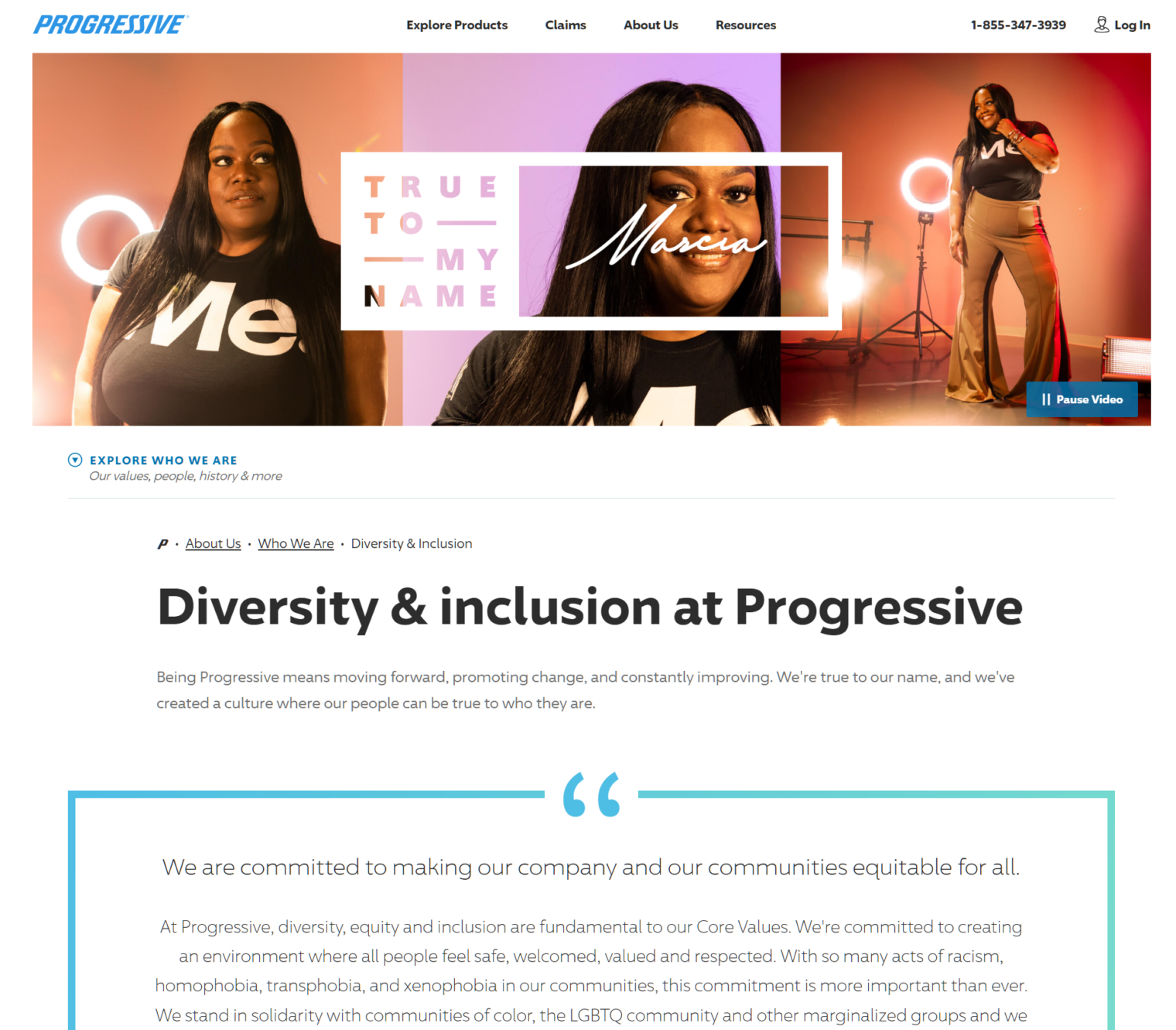 Communities of color are #1 in importance (gold medal in the Victimhood Olympics). The LGBTQ community takes silver at #2 (the 2SLGBTQQIA+ community is simply left out). Everyone else is "marginalized".