The density of front lawn signs in our corner of Florida has been less than 1/100th of what it was in Maskachusetts. In fact, it seemed fair to say that an N95 mask is far more popular in Florida than expressing one's political and social justice beliefs via lawn signs or bumper stickers.
It turns out, however, that our neighbors do celebrate Pride Month in June and signs have appeared on 1 out of 20 front lawns and house facades. Here's one neighbor, for example: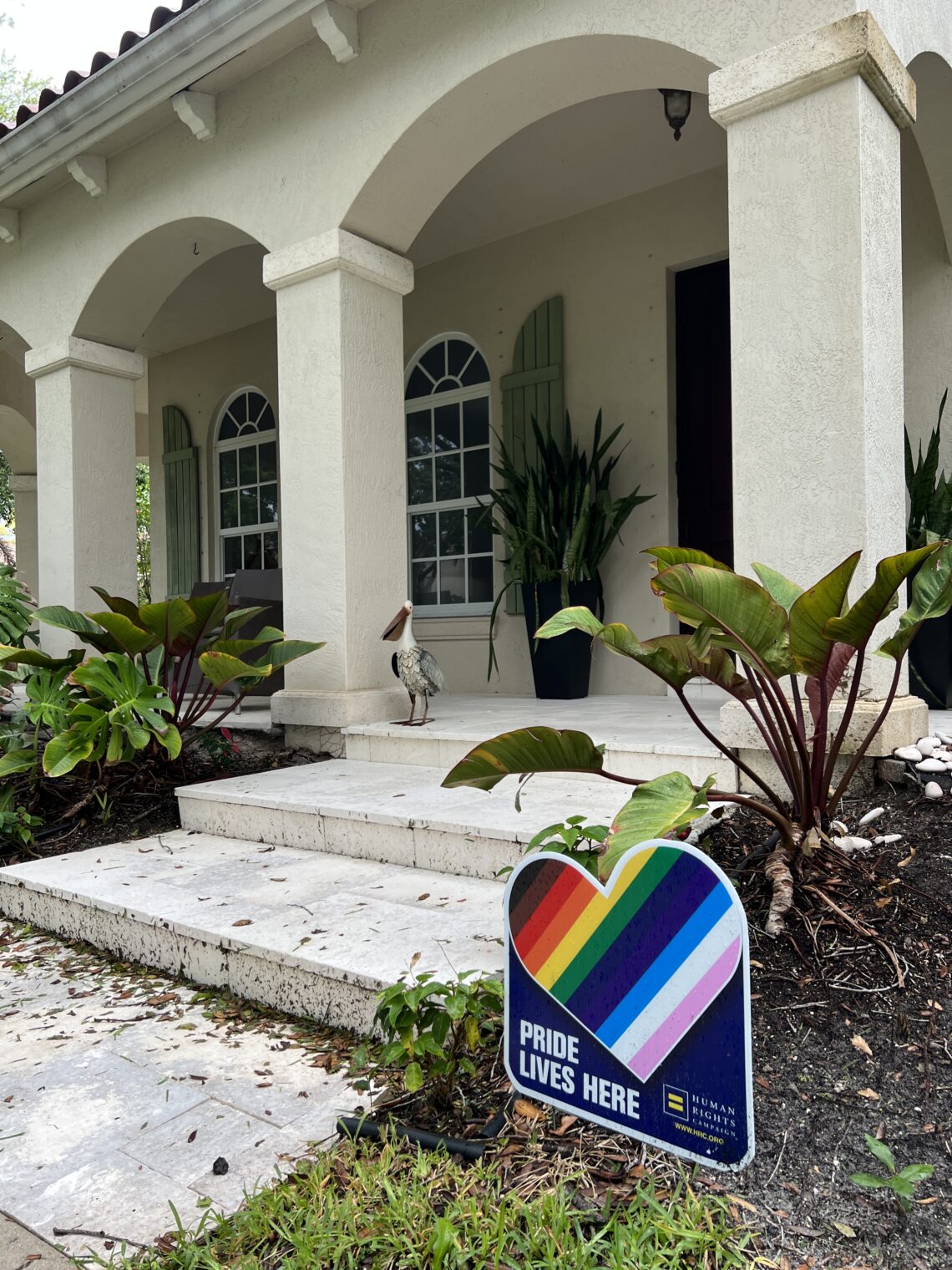 For the other houses that we regularly pass by, however, the pride signs have all been related to a child graduating from middle school, high school, or college. Examples: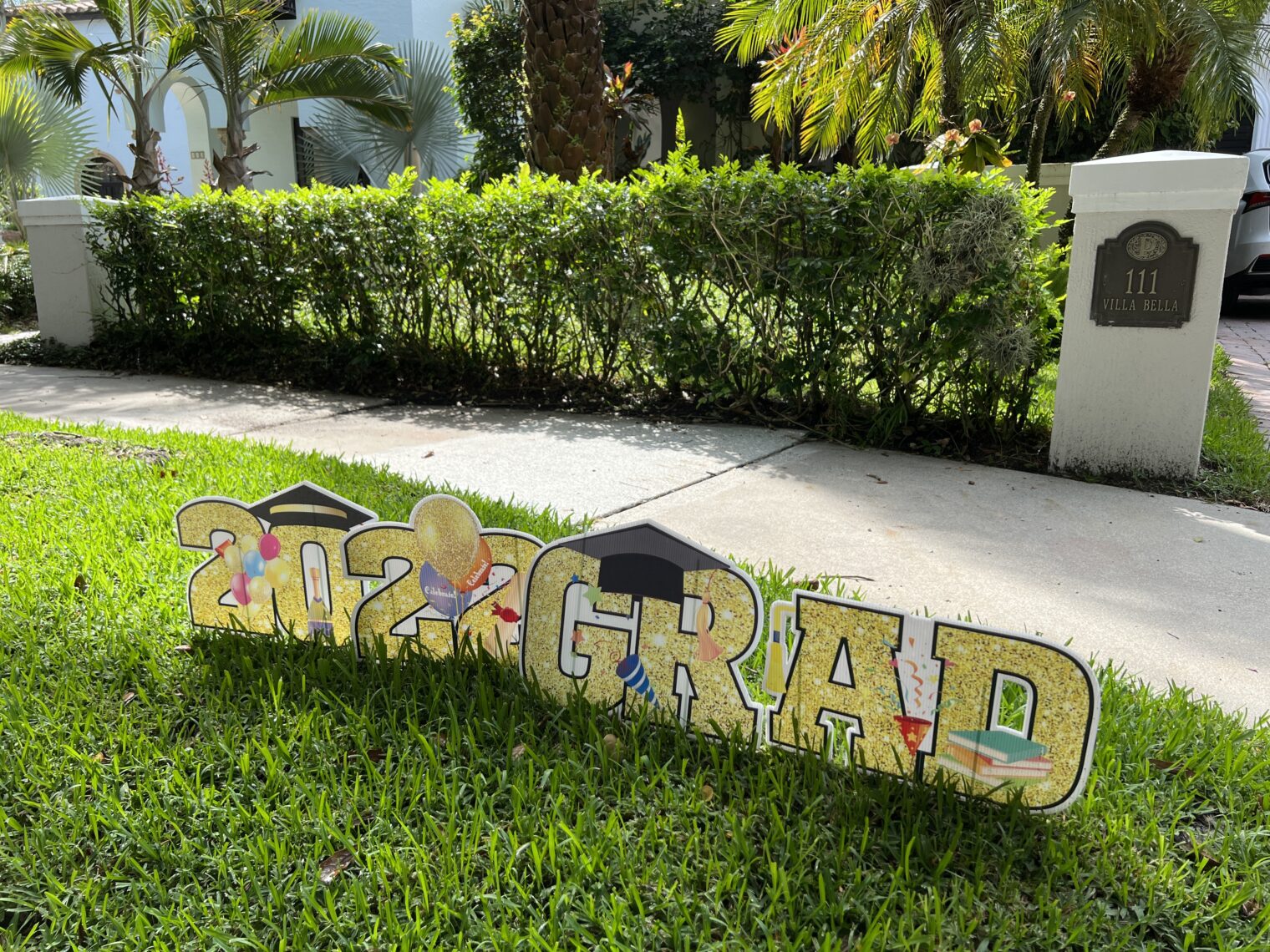 (We were fortunate to meet Ellie, a hard-working young lady who has completed Jupiter High School (run by Palm Beach County) and will soon be a student at Florida State. She did not say anything about identifying as 2SLGBTQQIA+)
Here is a house where Henry and Sean are celebrated for finishing an arts magnet middle school and being admitted to the arts magnet high school, funded by a former MIT board member.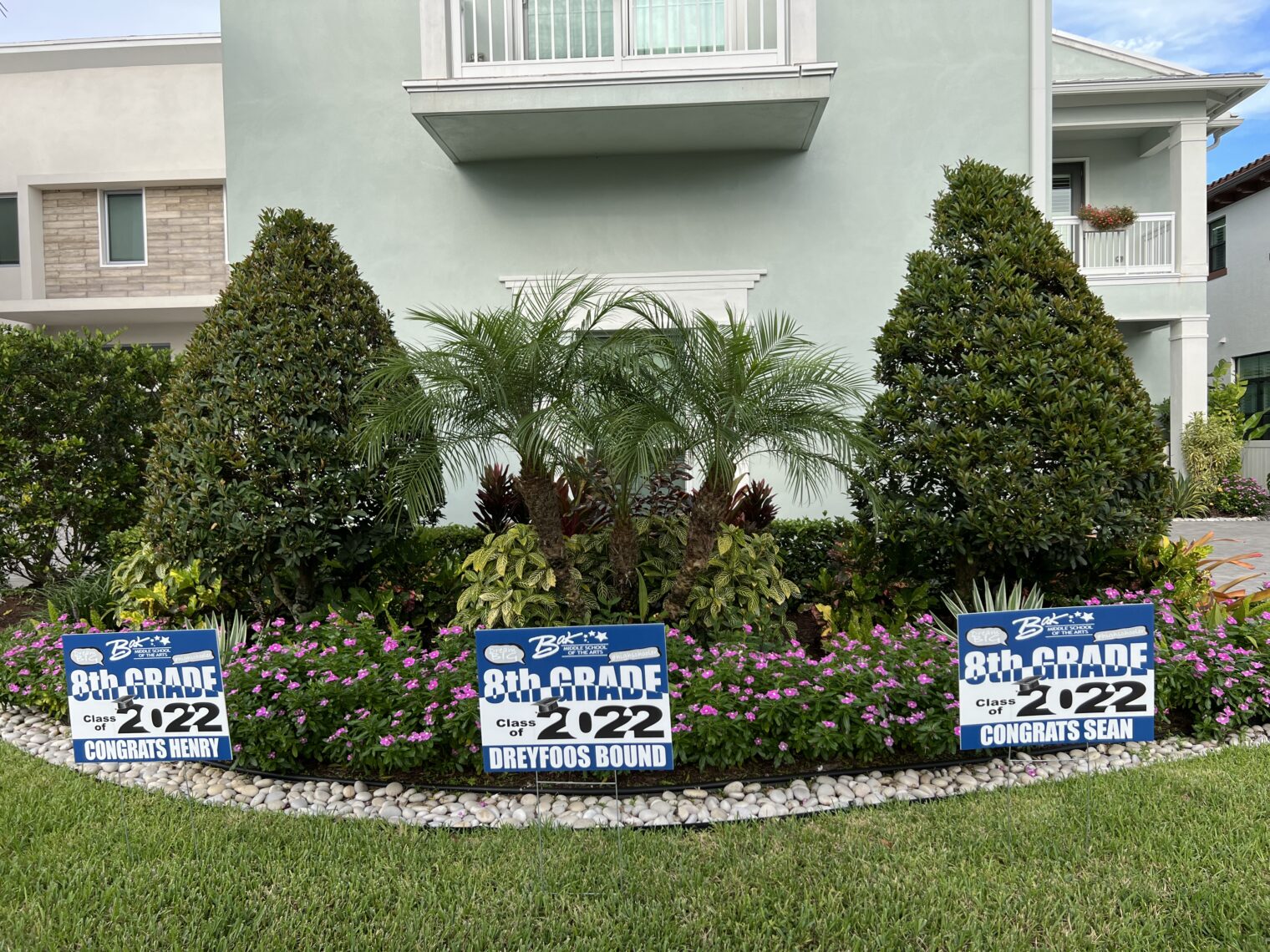 Speaking of Pride, "Miami teen accepted into all 8 Ivy League universities" (Good Morning America):
First-generation Nigerian American Ashley Adirika became one of few prospective students to be accepted into all eight Ivy League universities.

"The tears just started to come out. Like they started to flow out," she said of her reaction to finding out. "My siblings and I were just really excited, like screaming, jumping around. It was crazy," she said.

From being a teacher to sitting in the Oval Office, Adirika's dreams have changed over time, but now she is focused on empowering young women of marginalized identities with her organization, Our Story, Our Worth, which she started as a high school sophomore.

She said she looks forward to learning more about herself, her place in the world and how to "maximize the impact" she has in empowering communities when she starts at Harvard University in the fall.

The recent Miami Beach Senior High School graduate and student government president also credits her time on speech and debate teams with building the confidence to make her voice heard.
She did not attend one of the killer magnet schools in the Miami area, but just a regular neighborhood high school, thus proving American Pravda correct once again: "Surprise: Florida and Texas Excel in Math and Reading Scores" (NYT, 2015).
Readers: What are you doing to complete your celebration of Pride Month?