Fireworks are illegal in Maskachusetts while marijuana is "essential" and available even when schools are shut down due to plague. In Florida, however, marijuana is illegal and fireworks are sufficiently essential that Costco and Publix carry kits large enough to blow up your house: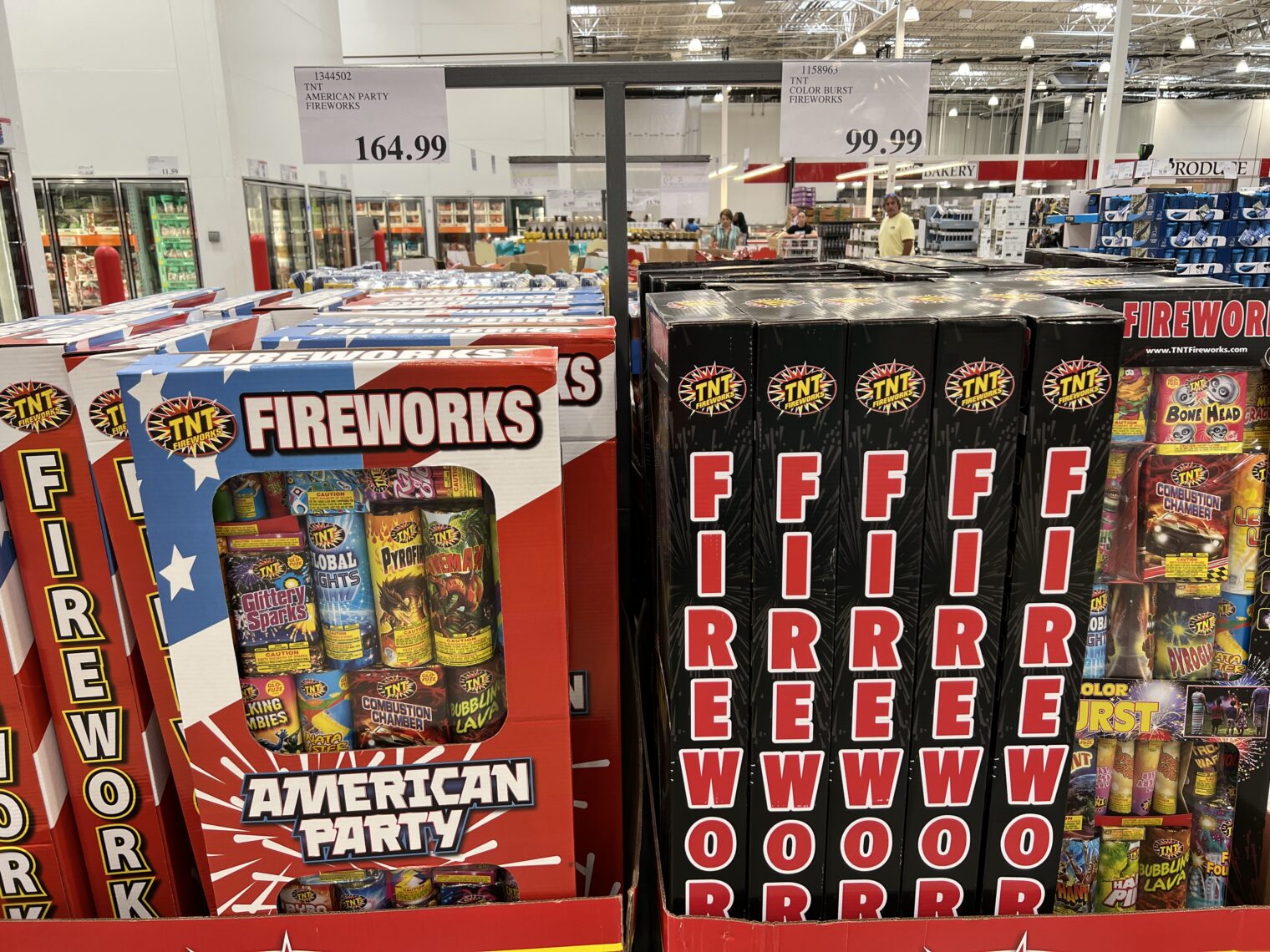 In Maskachusetts, fetuses are sufficiently tough that on-demand abortion care is available up until 24 weeks and, after that, if a single doctor thinks abortion care makes sense (paging Dr. Gosnell). Babies, on the other hand, are too tender to be exposed to the sight and sounds of fireworks and children are too precious to handle fireworks. In our MacArthur Foundation-planned community, fetuses are considered tender and therefore abortion care is available only up to 15 weeks gestation (state law). Infants are brought in baskets to the biggest and loudest fireworks shows. Little kids run around with sparklers. 10-year-olds wield roman candles. Unsupervised teenagers run full-scale shows on neighborhood common areas.
At least according to one estimate, however, Massachusetts actually has more fireworks injuries per capita than Florida. How is that possible, given that fireworks are illegal in Massachusetts? They're easy to buy in New Hampshire.
Where to see professional fireworks in South Florida? Our own neighborhood has a show next to the Major League Baseball spring training stadium. There's a bigger/better one at the Flagler Museum that happens over the Intracoastal and can be viewed by the Proles from West Palm. People who join as Sustaining members ($250) can watch from the museum itself. (Of course, the theme parks in Orlando have fireworks every night!)
Readers: Where did you see fireworks tonight and how were they?
Related:
(Maybe she will arrange with Joe Biden to get Dr. Kermit Gosnell, the expert on providing bodily autonomy, pardoned and then appointed to an expanded Supreme Court?)
There was a recent "coup":