NASA has released some beautiful images obtained with the fancy new space telescope. Here's an example: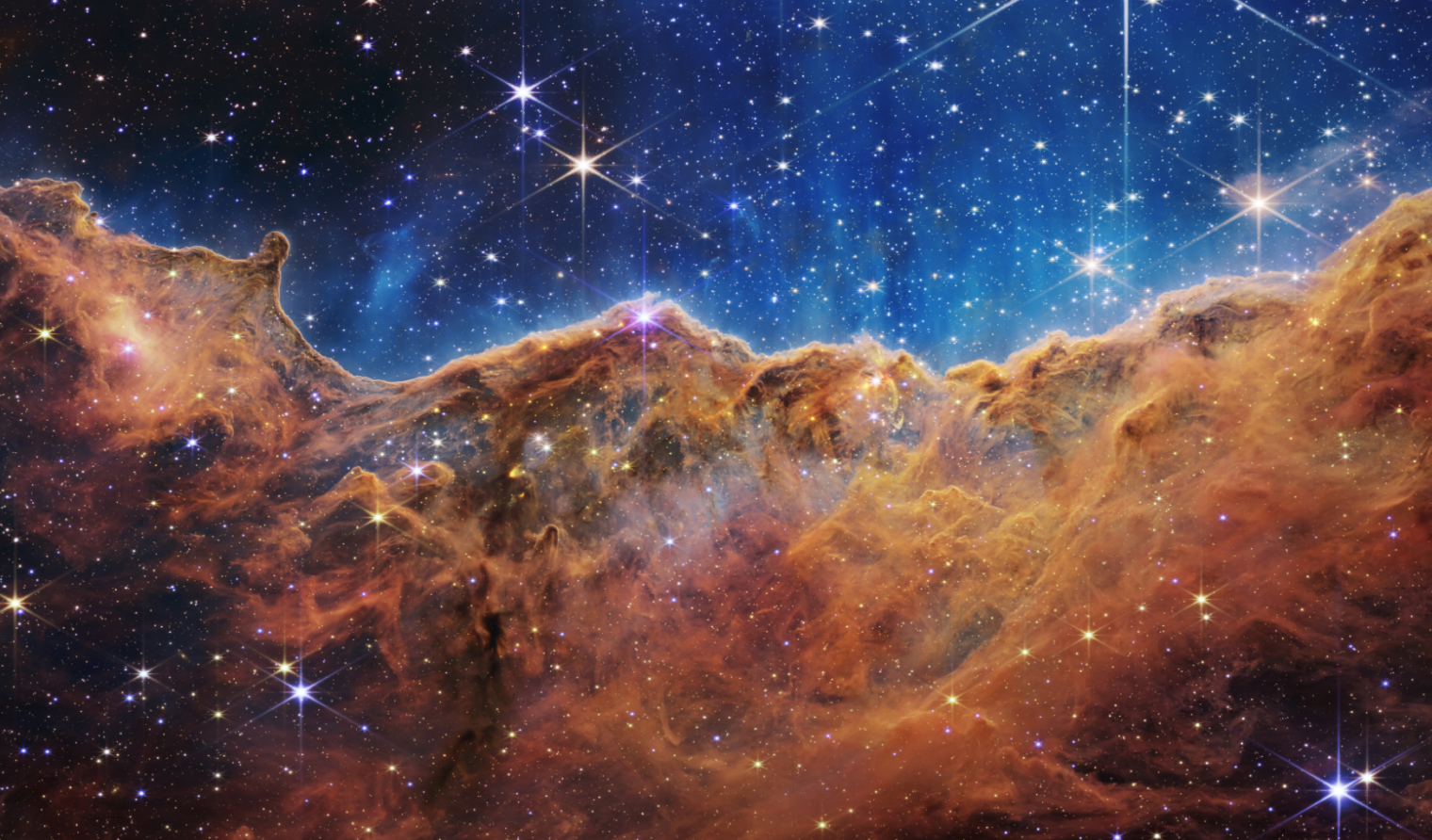 Since all of the images are captured in infrared and then presented in false color within the visible-to-humans spectrum (#FakeNews), it should be possible to find a corner of the universe that, with proper adjustments to the (inherently arbitrary) false color algorithm, would include symbology from the Rainbow Flag religion. This would help NASA atone for its past sins against the true faith (see "James Webb image reignites calls to rename telescope amid links to LGBT abuses" (Guardian)) and prove to the skeptics that God is a member of the 2SLGBTQQIA+ community.
Maybe we could find part of the universe that resembles the pregnant man emoji as well? That would help us push back against the current tide of hate in which "women" are falsely identified as the only victims of the latest Supreme Junta's ruling regarding abortion care.
Note that I was against the "James Webb" name from the first time that I heard it. Not because of his/her/zir/their alleged animosity toward the 2SLGBTQQIA+ community, but because Mx. Webb was a bureaucrat rather than a scientist or engineer. (Contrast to the Hubble Space Telescope, named after an observational cosmologist.)
Readers: What would be a better name for the telescope? How about naming it after Jim Peebles? There are other NASA experiments named after living scientists. Or pick one of the technicians who built it and name the machine after a person who does honest work?