I'm still on the mailing list for City of Cambridge (Maskachusetts) updates. Every day they send out their dead pool data. From yesterday: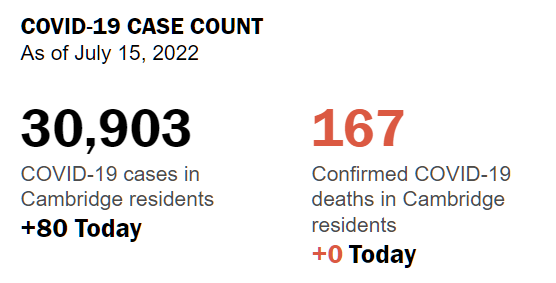 Nobody died yesterday in Cambridge because everyone got the Sacrament of Fauci, right? The Harvard-educated Democrat-voting folks in Cambridge wouldn't contribute to coronaplague by running around unvaccinated like the Deplorables in the Unspeakable Republican South, certainly. Well…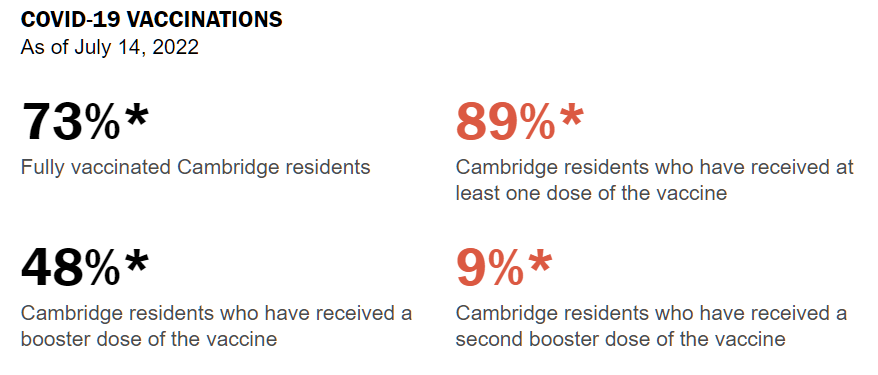 Only 73 percent fully vaccinated?!!? Now that vaccines are emergency-used authorized for 6-month-old babies, how can this be? And how does this compare to a state in which public health authorities do not promote the idea of injecting children with experimental medicines that are designed to prevent deaths among the elderly? The percentage of Floridians (DeSantis voters!) who are fully vaccinated is currently 68 percent. Maybe the answer for how the intelligent people who live next to MIT and Harvard can have such similar vaccination coverage to the morons of Florida is that the newly approved COVID shots for babies require at least 8 weeks for the baby to be considered "fully vaccinated" and the emergency use authorization for sticking babies was issued only a month ago.