"Biden signs sweeping climate, health care, tax bill into law" (state-sponsored NPR):
President Biden signed Democrats' hallmark spending bill into law on Tuesday…

The sweeping bill allocates more than $300 billion to be invested in energy and climate reform. It's the largest federal clean energy investment in U.S. history, although it falls short of what progressive Democrats and climate activists had originally called for.

"This bill is the biggest step forward on climate ever — ever — and is going to allow us to boldly take additional steps toward meeting my climate goals," Biden said.

It includes $60 billion for boosting renewable energy infrastructure in manufacturing, like solar panels and wind turbines, and includes tax credits for electric vehicles and measures to make homes more energy efficient.

Democrats say the bill will lower greenhouse gas emissions by 40%, based on 2005 levels, by the end of the decade, which falls short of Biden's original goal.
It looks like we've already cut emissions a bit via the miracle of sending all of our manufacturing to Mexico and China (epa.gov):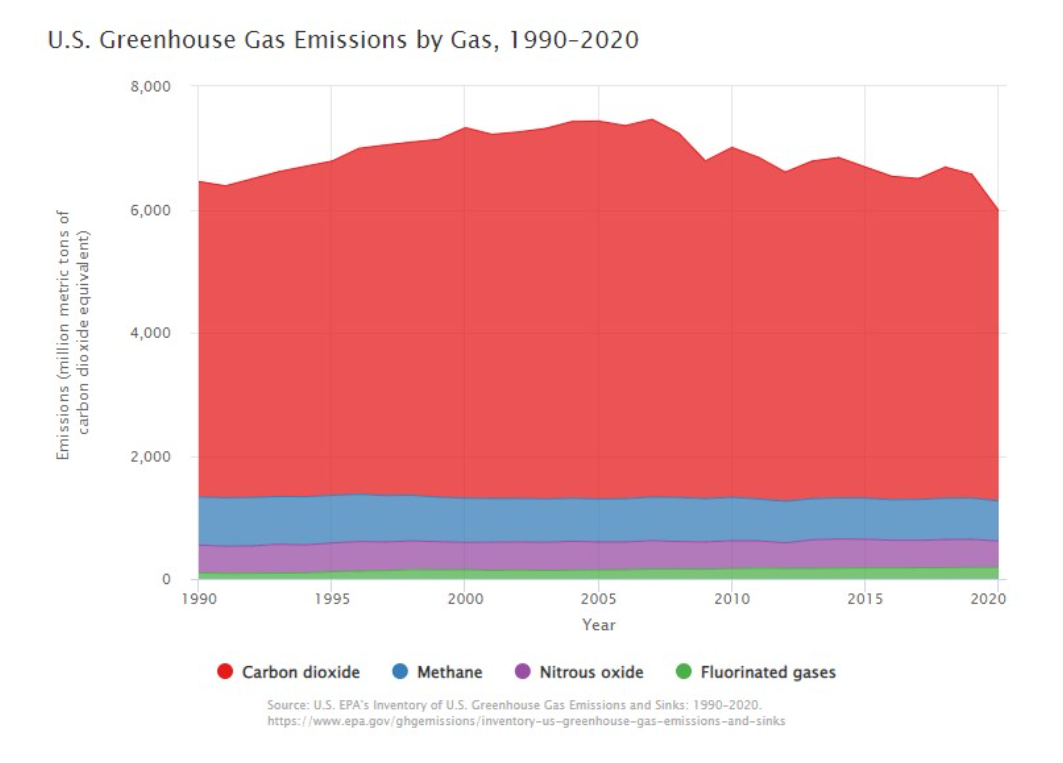 By 2030, thanks to just $300 billion in spending (less than a month of coronapanic spending? less than the total fraud that Americans perpetrated against the U.S. Treasury in obtaining COVID-tagged funds?), the U.S. economy will be reconfigured to push only about 4 gigatons of CO2 into the atmosphere rather than today's 6 gigatons.
Here's a question… how will this change the Earth's climate? Can beachfront property owners now rest easy (and maybe send thank-you cards to working class taxpayers in the Midwest who funded the protection of their $20 million houses)?
Climate modelers love to model. Did anyone in the climate-industrial complex plug Joe Biden's clean new USA into a model and figure out whether Houston becomes a pleasant place to spend summers?