Oslo might not be the best place for building tourist self-esteem. After two days in the city, here are a couple of signs: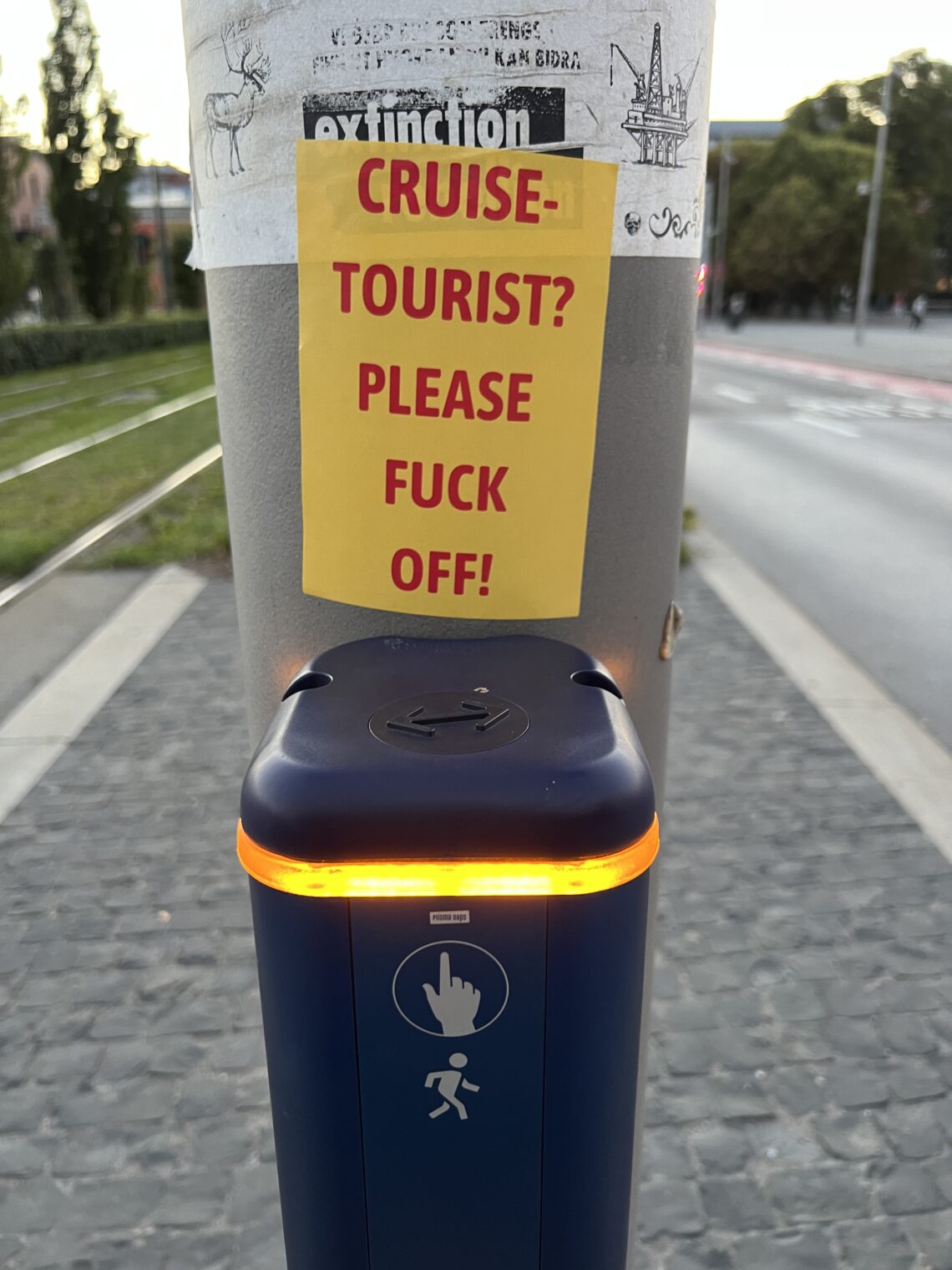 Here's something else bizarre… an important symbol for this city is the tiger: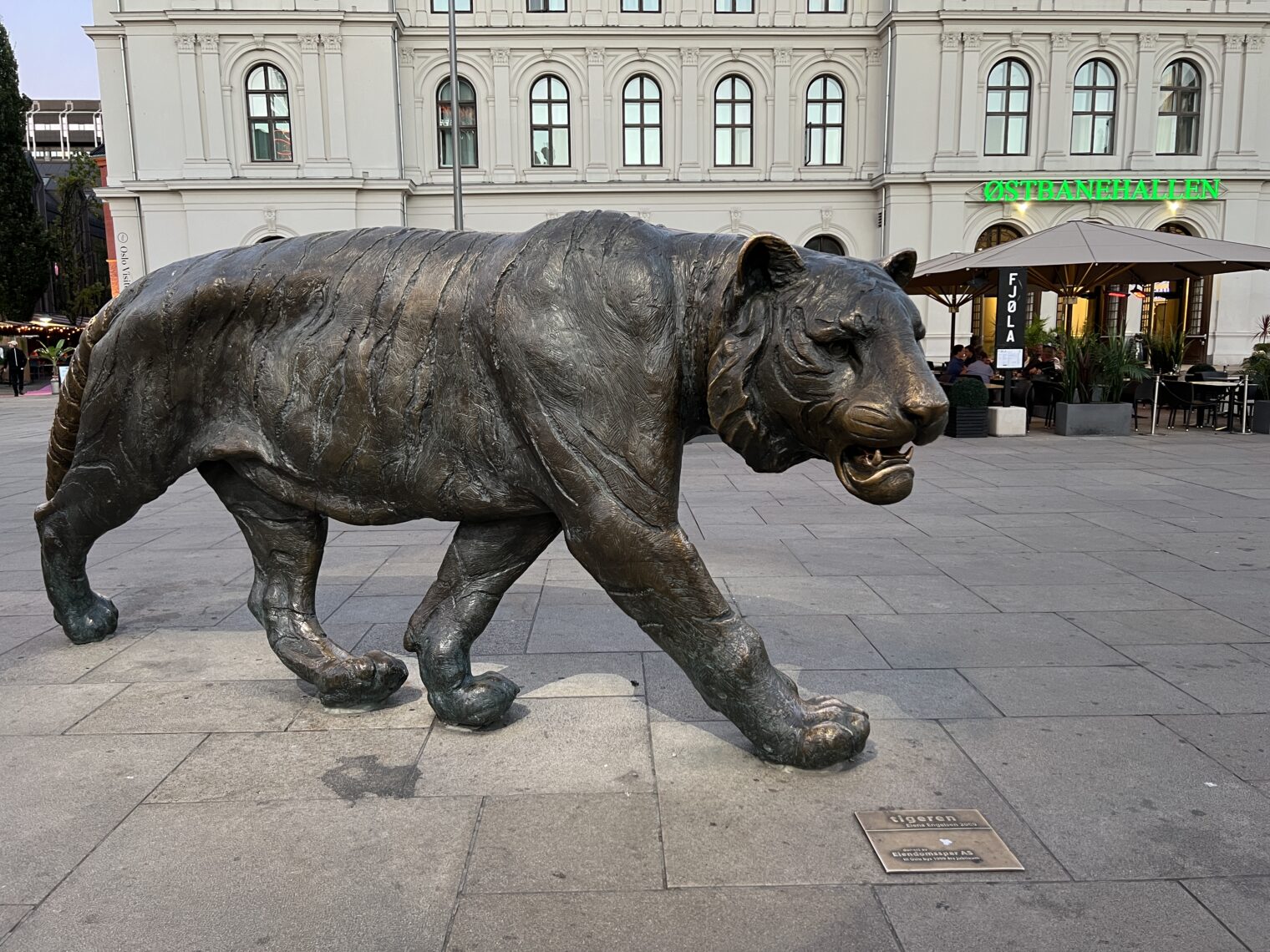 I also learned that when a counter-serve restaurant offers you "potato with shrimp" that's exactly what they deliver (for about $20):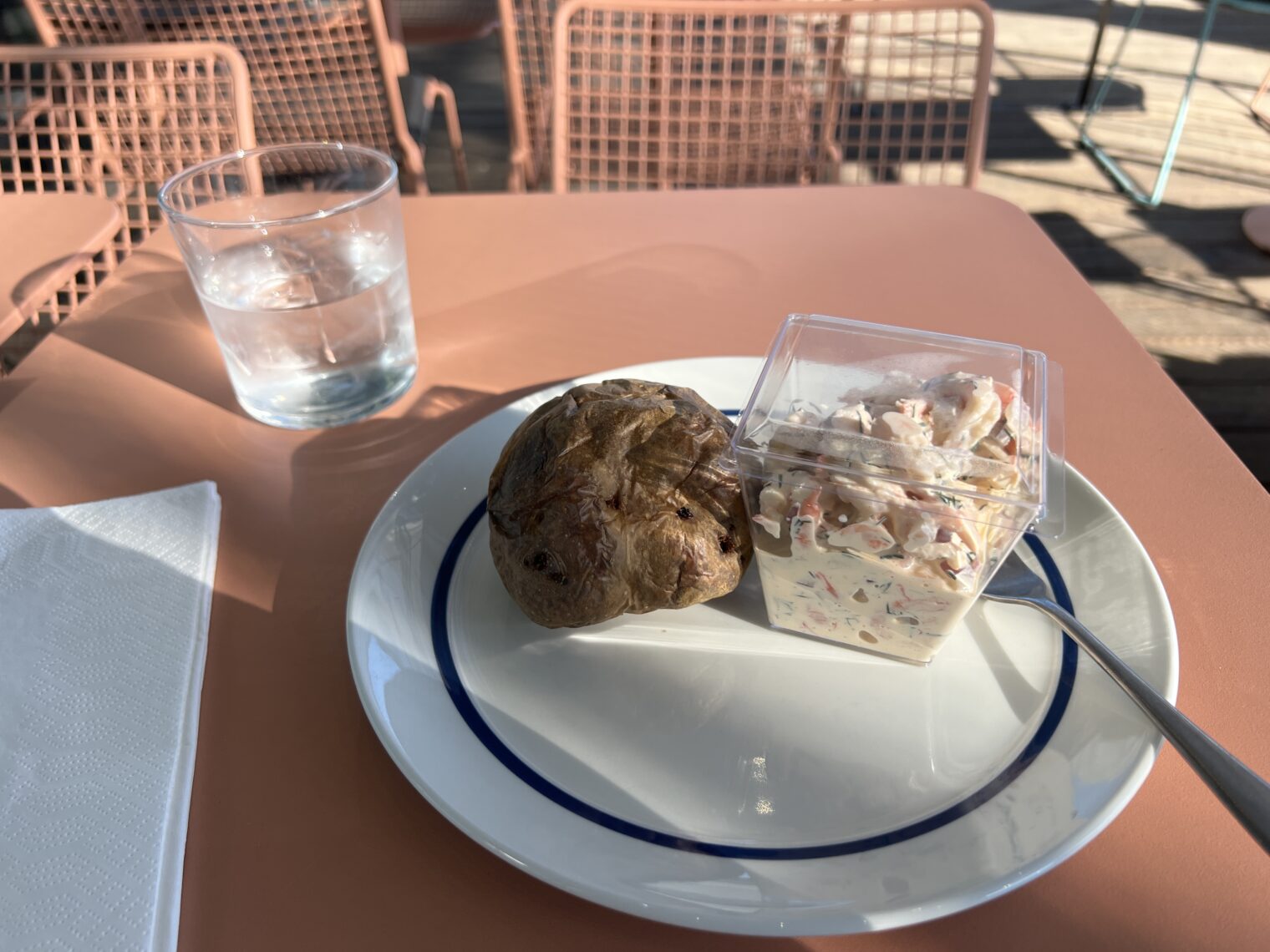 I also learned about life in Sweden from the 40ish lady sitting next to me at the opera house (one act of Parsifal, which is more than enough for anyone). She was working as a "priest" (what we would call a "minister") at a church outside of Stockholm during coronapanic. Her life and church continued without interruption. What about the Swedish limit of 50 for indoor gatherings that was imposed? "It did not apply to churches," she responded. How many times had she put on a mask during two years of coronapanic in Sweden? "Zero." Had she purchased a mask? "No." What about on the Stockholm metro? Wasn't it suggested? "You could wear a mask if you wanted to," she replied, "and some people did, but I never did."
One thing that I hadn't appreciated about Europe is that China's continued lockdown has substantially decluttered the demi-continent. 1.4 billion people have been removed from the international tourism pool because a resident of China who comes to Europe to look around would have to endure an onerous 14-day quarantine on returning (not a Massachusetts-style quarantine with daily trips to the "essential" marijuana store!).
Speaking of the opera house, here it is: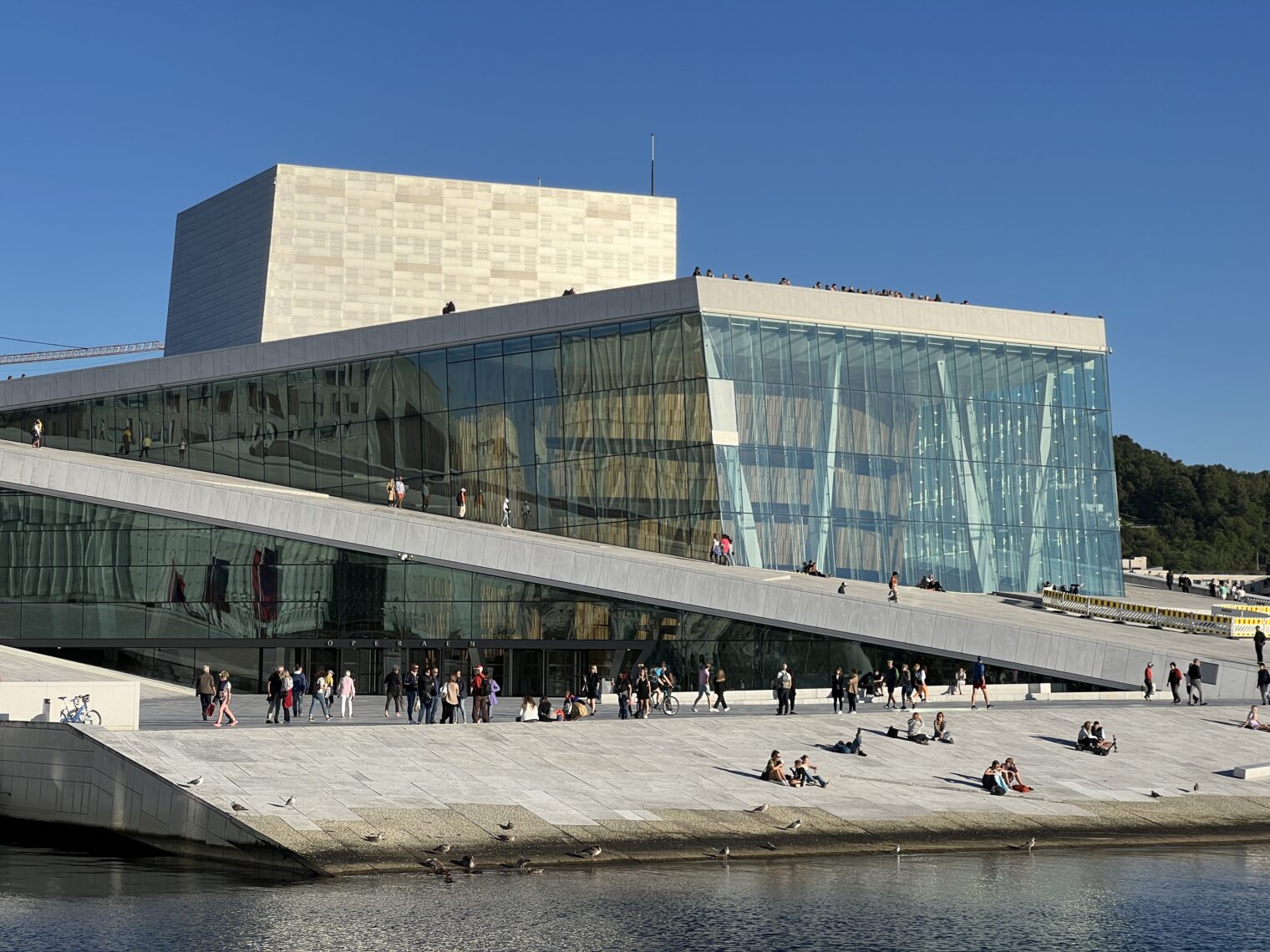 Note the ramp for walking up to the roof.
My first impression of Norway is that it is a great argument for the European welfare state form of government… so long as a country has a gushing fountain of oil cash and only a small number of low-skill immigrants so that the per-capita oil money remains significant. It seems as though there are dozens of neighborhoods that are great for hanging out with friends and family. Norwegians are out in pairs and larger groups enjoying the summer weather. Norway is not part of the EU and the country has retained a distinctive culture more so than France, Germany, or the UK. Despite the distinctively Norwegian-ness of everything, a higher percentage of people here speak good English than in a lot of U.S. cities. That means it is perfect for an American tourist wanting to see a European nation.