I hope that everyone will tune in today to watch our fellow Floridian Frances Tiafoe compete in the marked-safe-from-Djokovic U.S. Open tennis tournament. There are a variety of questions raised by Tiafoe's situation. We are informed by daily reports in the media and on Facebook that Florida is being crushed under the boot of the dictator Ron DeSantis. Books are banned. Pregnant people cannot get on-demand abortion care when they go in for reproductive health care after 15 weeks of being pregnant persons. Science is suppressed. Public schools are not allowed to "instruct" kindergartners in all of the rites of the nation's established religion. A professional tennis player can live anywhere in the world and, certainly, could live in any of the 49 states that are not tyrannically governed by Ron DeSantis. Why is Tiafoe, with his $6+ million in prize money so far, still a Florida resident?
Another question raised by my casual searches for matches and times using The Google… what country or countries are Medvedev and Khachanov from? Google shows nearly every other player next to a national flag. Are we to understand that, contrary to international law, Medvedev and Khachanov are stateless?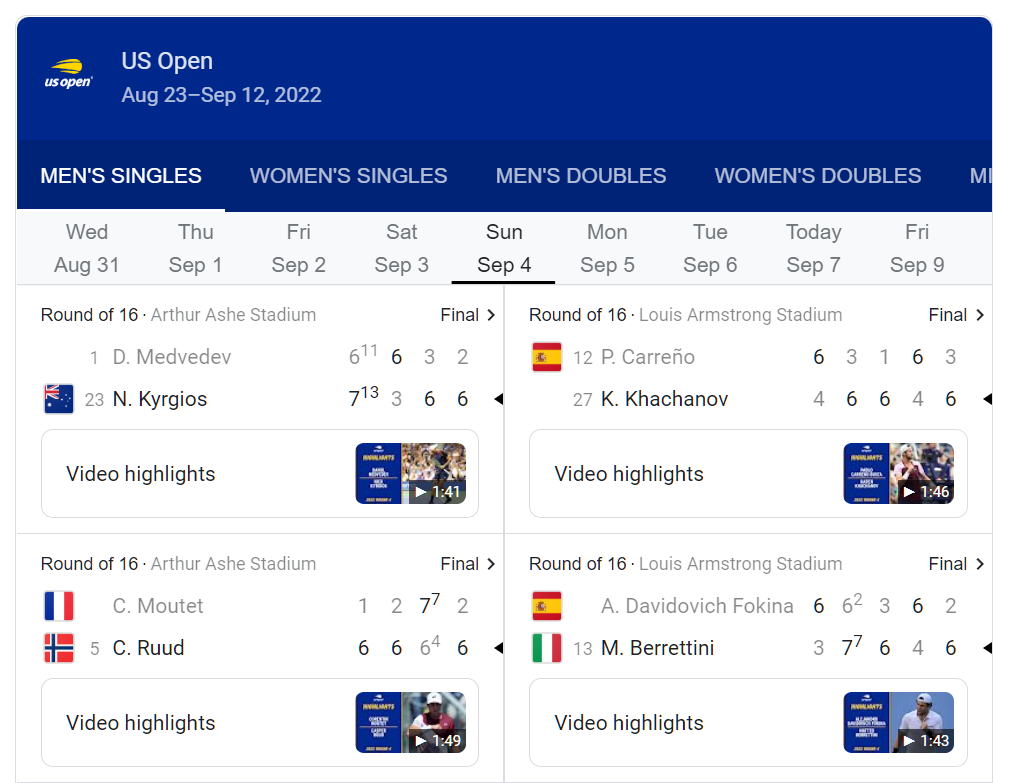 According to Google, Tiafoe beat a stateless player named "Rublev" two days ago: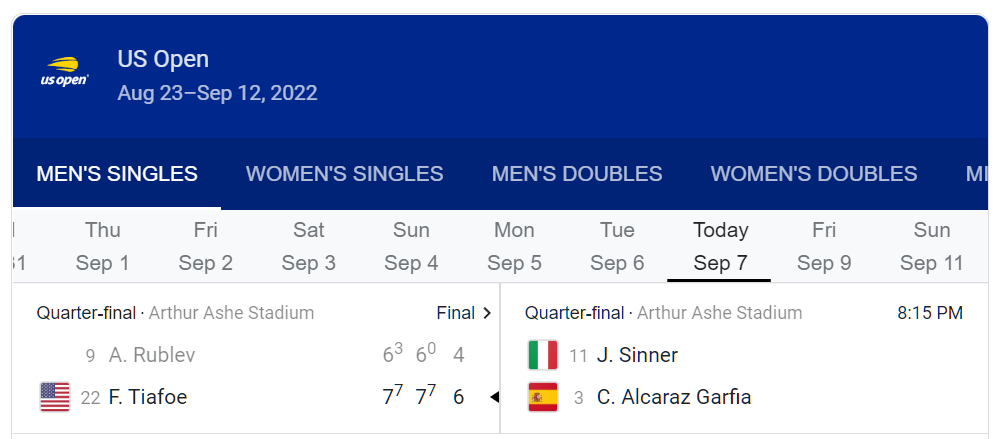 Readers: Did you also notice this unusual situation?