Today is 9/11, the anniversary of the 2001 jihad, our reaction to which was to engage in years of war. I'm going to devote today to describing a visit to the Nobel Peace Center in Oslo.
The Peace Center is in a former train station, no longer needed because Oslo, unlike Boston, constructed a tunnel to unify all of its trains into one station. A view from the National Museum (mostly art):
The red brick towers behind the building are the City Hall, where the Nobel Peace Prize is actually awarded.
The visitor experience begins with a history of Alfred Nobel, whose father was an impoverished entrepreneur and engineer. In addition to being a chemistry nerd, he loved to write fiction:
When he was young and poor, women refused to marry him. When he was old and rich, he didn't want to get married.
This is what set him up to die without heirs and, therefore, endow the Nobel Prizes.
Treason is not just for Donald Trump and the January 6 insurrectionists. Alfred Nobel was also convicted of treason:
The visitor can use a touchscreen "peace personality" explorer. If you put in zero interest in helping anyone, the software says that your closest match among Peace Prize recipients is Barack Obama.
Moving upstairs, we find a room devoted to polar explorer Fridtjof Nansen, who later become a diplomat. Nansen seems to have been one of the originators of the idea that people in non-Malthusian situations are obligated to send money, food, and other aid to prevent the consequences of Malthusianism. His lecture in 1922:
"When one has stood face to face with famine, with death by starvation itself, then surely one should have had one's eyes opened to the full extent of this misfortune. When one has beheld the great beseeching eyes in the starved faces of children staring hopelessly into the fading daylight, the eyes of agonized mothers while they press their dying children to their empty breasts in silent despair, and the ghostlike men lying exhausted on mats on cabin floors, with only the merciful release of death to wait for, then surely one must understand where all this is leading, understand a little of the true nature of the question. This is not the struggle for power, but a single and terrible accusation against those who still do not want to see, a single great prayer for a drop of mercy to give men a chance to live."
In the spirit of Nansen, the UN World Food Programme won the prize in 2020 "for its efforts to combat hunger, for its contribution to bettering conditions for peace in conflict-affected areas and for acting as a driving force in efforts to prevent the use of hunger as a weapon of war and conflict."
There is a room of tablets on sticks, a bit like some of the installations in Marfa, Texas ("Visitors are required to wear masks indoors", said the site on September 4, 2022). Each prize winner gets a tablet:
Following Olympic viewing procedure, we will concern ourselves only with Americans. Barack Obama (2009) is featured for creating "a new climate in international politics". Quite a few winners are featured for ending wars, but somehow the Big Guy didn't win in 2021 for ending our war in Afghanistan? Al Gore won in 2007 and Jimmy Carter in 2002. Notorious racist Woodrow Wilson won in 1919 for his role in founding the quixotic League of Nations. Norman Borlaug won for deferring our date with Malthus via the Green Revolution.
A notable non-American winner is the Dalai Lama, some decades before "Dalai Lama Says Europe is for Europeans, Refugees Should Go Home and Rebuild" (Newsweek 2018) and "Dalai Lama Says a Female Successor Must Be Attractive, or People Won't Want to Look at Her Face" (Newsweek 2019).
The museum promotes "freedom of expression", but the gift shop suggests that some perspectives are more welcome than others. A sampling: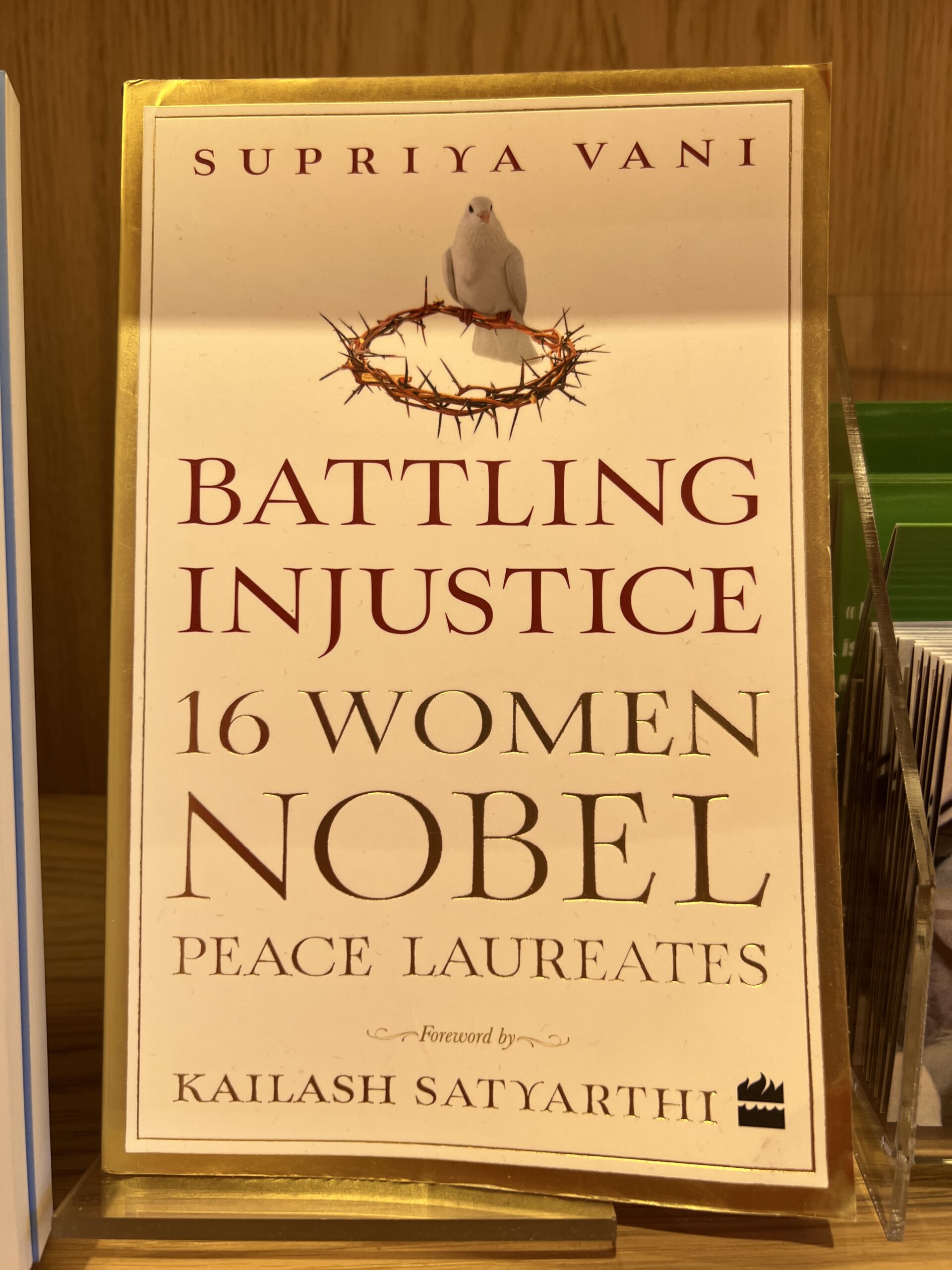 Gro Harlem Brundtland, Prime Minister from 1990-1996, liked to say "It's typically Norwegian to be good at things." (source) The Nobel Peace Center is certainly consistent with this point of view.
Readers: What are you thinking about today with respect to the events of 9/11/2001?