From May 9, 2022, S&P 500 down at least 6 percent since Joe Biden took office:
Who wants to get bragging rights by calling the bottom on this market slide? I'm going to say that the correct value is 3,200 (pre-coronapanic value) plus 0 percent growth for 2020 when Americans cowered in place and 8 percent growth for 2021. Then add 20 percent for the inflation rate that is experienced by people with enough money to buy stock. So today's correct nominal value is 4,096. Markets tend to overshoot, though, so let's take 5 percent off that for the bottom: 3,891.
Today the S&P 500 closed at 3,932, down 4.3 percent after the government released inflation numbers.
Let's look at the chart: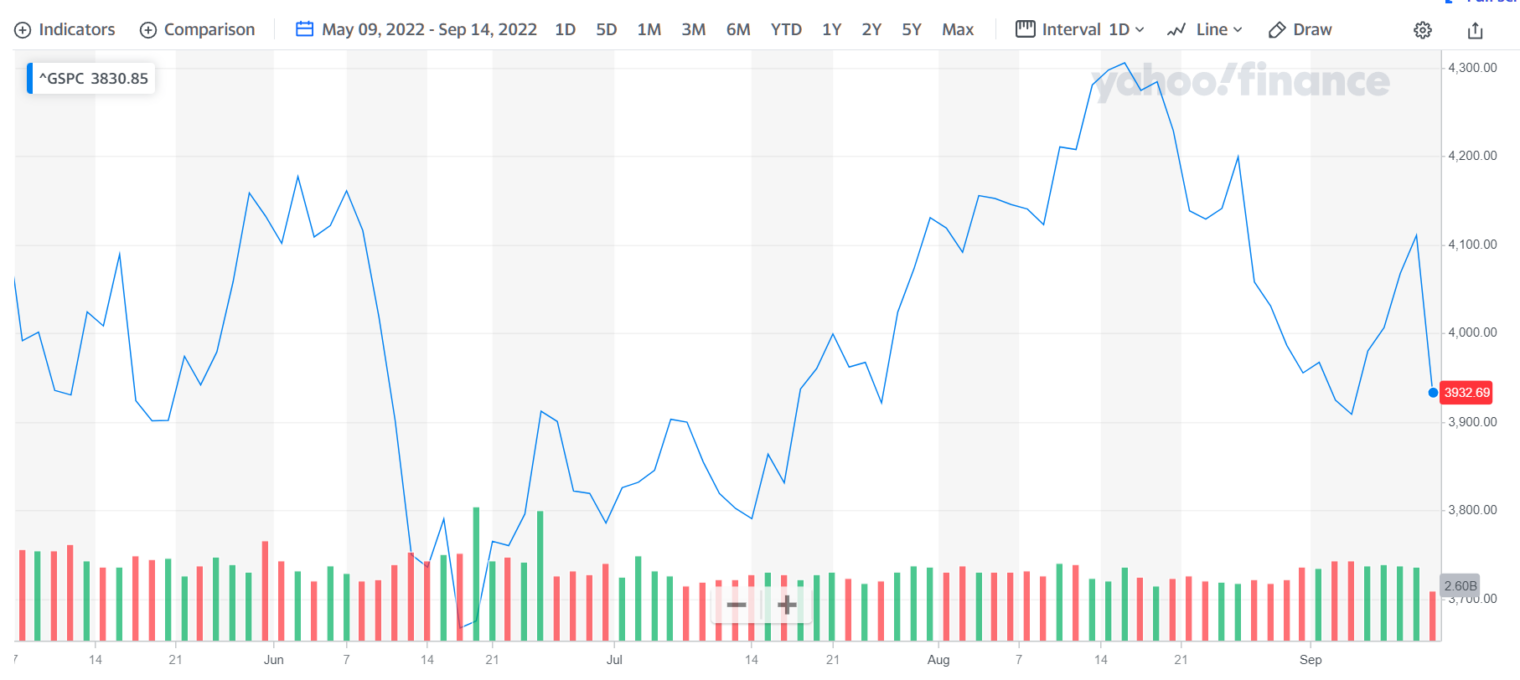 Not a huge change compared to May 9, 2022, at least in nominal dollars, but the index is down in real terms given the inflation that continues to eat away at savings.
My prediction that the stock market would bottom out at 3,891 was wrong. 3,667 on June 16 was the local minimum. But some of the folks who commented were off by even more, e.g., with a prediction of 2,700 (but on the third hand, I didn't specify a time interval so it is possible that we will yet reach 2,700).