Just as Floridians love to talk about the real estate market, a common topic of discussion at EAA AirVenture ("Oshkosh") was "When does the market for used aircraft collapse?"
I'm bearish on the little airplane market. Due to the reduced labor force participation rate in the U.S., mechanics and parts are in short supply. Airplanes that would have been grounded for 3 days by a particular problem today might be grounded for 3 weeks or even 3 months while folks at Continental, for example, get organized to deliver a required item. Want to get your airplane repainted? One of the preferred shops for Cirrus has a two-year waiting list. After three years of paying hangar, maintenance, and insurance for a plane purchased in 2020, I think the typical new owner will be happy to sell in 2023.
Another reason that I'm bearish is Judge Kathryn Kimball Mizelle's ruling that President Biden's mask orders for airline passengers were unconstitutional. Air travel is a lot more pleasant than it was when the panic buying of light airplanes began. There is still a risk of contracting COVID-19 on an airplane, but most of the people who were vulnerable to being killed by COVID-19 are already dead. So, if you're alive you're probably not all that scared.
In short, a million-dollar used Cirrus doesn't seem like a good value for transportation and, for most people, $1 million is too much to spend on a hobby item.
One guy took the other side of this argument, pointing out that we now have fewer airlines than at the beginning of the deregulation process begun by Gerald Ford and finished by Jimmy Carter and Ronald Reagan. The absurd JetBlue and Spirit merger that is currently in process (why even bother to have antitrust laws or enforcement if we're going to allow this?) will result in further consolidation and $2,000 plus bag fees being the new $500 (currently, I think it is fair to say that $1,000 plus bag fees is the new $500).
Even with 100LL at $7 per gallon, the variable costs of running our Cirrus aren't that different from what airlines are charging, so long as two of the four seats can be filled. I still prefer the airlines for "when you absolutely have to be there", since they are much less likely to be delayed by weather, but the price comparison isn't as absurd as it was when airfares were lower.
Readers: What's your prediction for the little airplane market?
Separately, if you are going to fly commercial try to identify as Cuban-American so that you get a decent welcome on arrival. From the FLL airport, baggage claim level: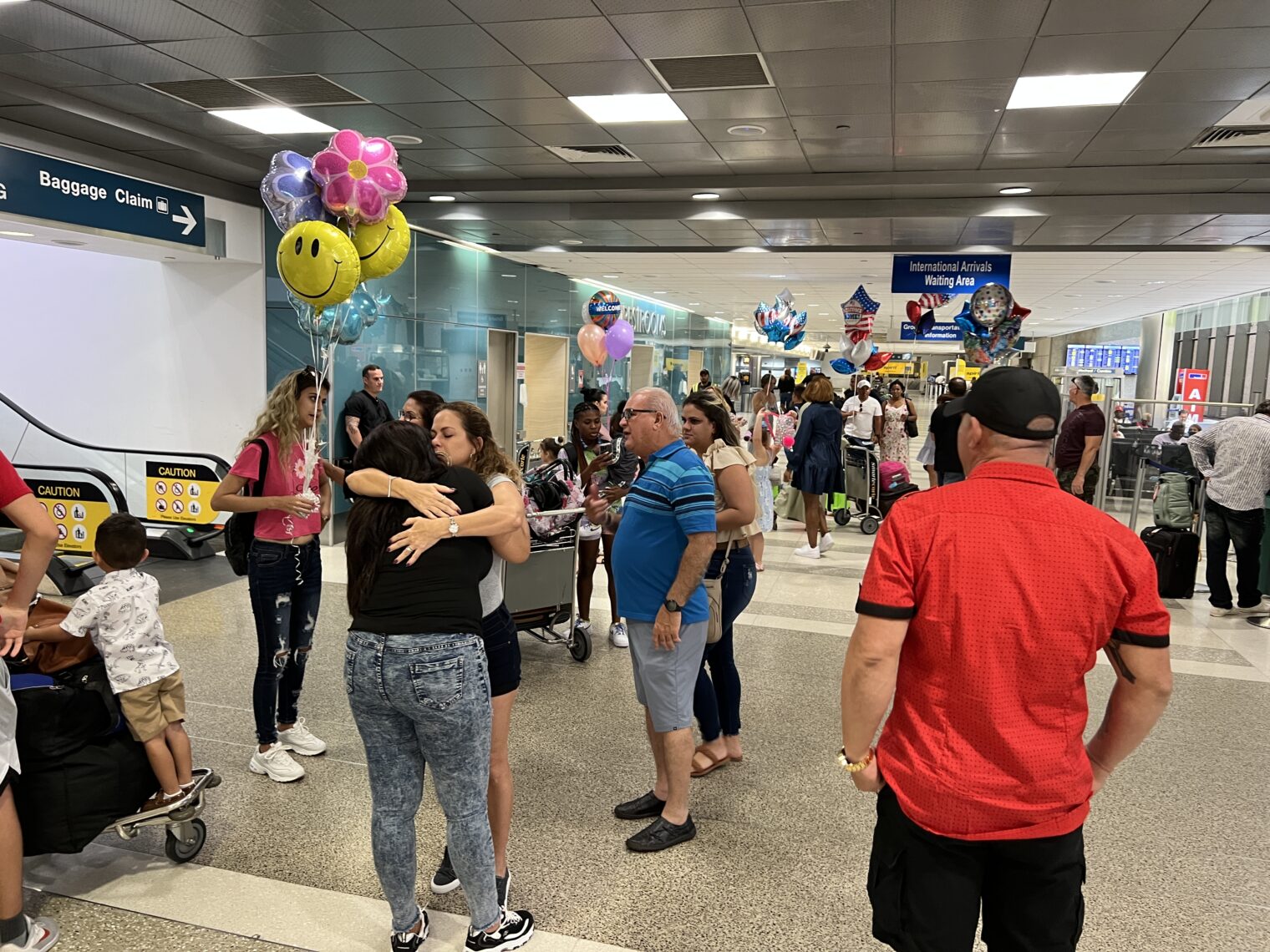 Related:
Very loosely related, some recent charter flights ("general aviation") to our former $300 hamburger destination, KMVY:
A new airline logo, shared by a Gulfstream pilot friend who frequently is in and out of KMVY: