A friend who emigrated ("high skill") to the U.S. from Eastern Europe (not Russia itself!) texted our chat group:
I drove into Harvard Square for the first time in about 3 years. Driving through Cambridge: George Floyd yard signs, fair share yard signs [extra tax on the rich], BLM, resist, persist, love is love … The city is as decorated as Red Square was on the anniversary of the Great October Socialist Revolution
What's the "fair share" amendment? It will undo the injustice in the Maskachusetts constitution that prevents the nation's most progressive state from imposing a progressive income tax:
To provide the resources for quality public education and affordable public colleges and universities , and for the repair and maintenance of roads , bridges and public transportation , all revenues received in accordance with this paragraph shall be expended, subject to appropriation , only for these purposes . In addition to the taxes on income otherwise authorized under this Article, there shall be an additional tax of 4 percent on that portion of annual taxable income in excess of $1,000,000 (one million dollars) reported on any return related to those taxes. To ensure that this additional tax continues to apply only to the commonwealth's highest income taxpayers , this $1,000,000 (one million dollars) income level shall be adjusted annually to reflect any increases in the cost of living by the same method used for federal income tax brackets. This paragraph shall apply to all tax years beginning on or after January 1, 2023 .
I wonder what the base is for the inflation adjustment. The value of $1 million on Election Day 2022? The value of $1 million on January 1, 2023? The value of $1 million in April 2024 (the first time that the tax has to be calculated)? At current rates of inflation, this is an important question!
Some inequality in and near New Bedford, MA, 2020 (photo: my friend Tony; helicopter flying: me):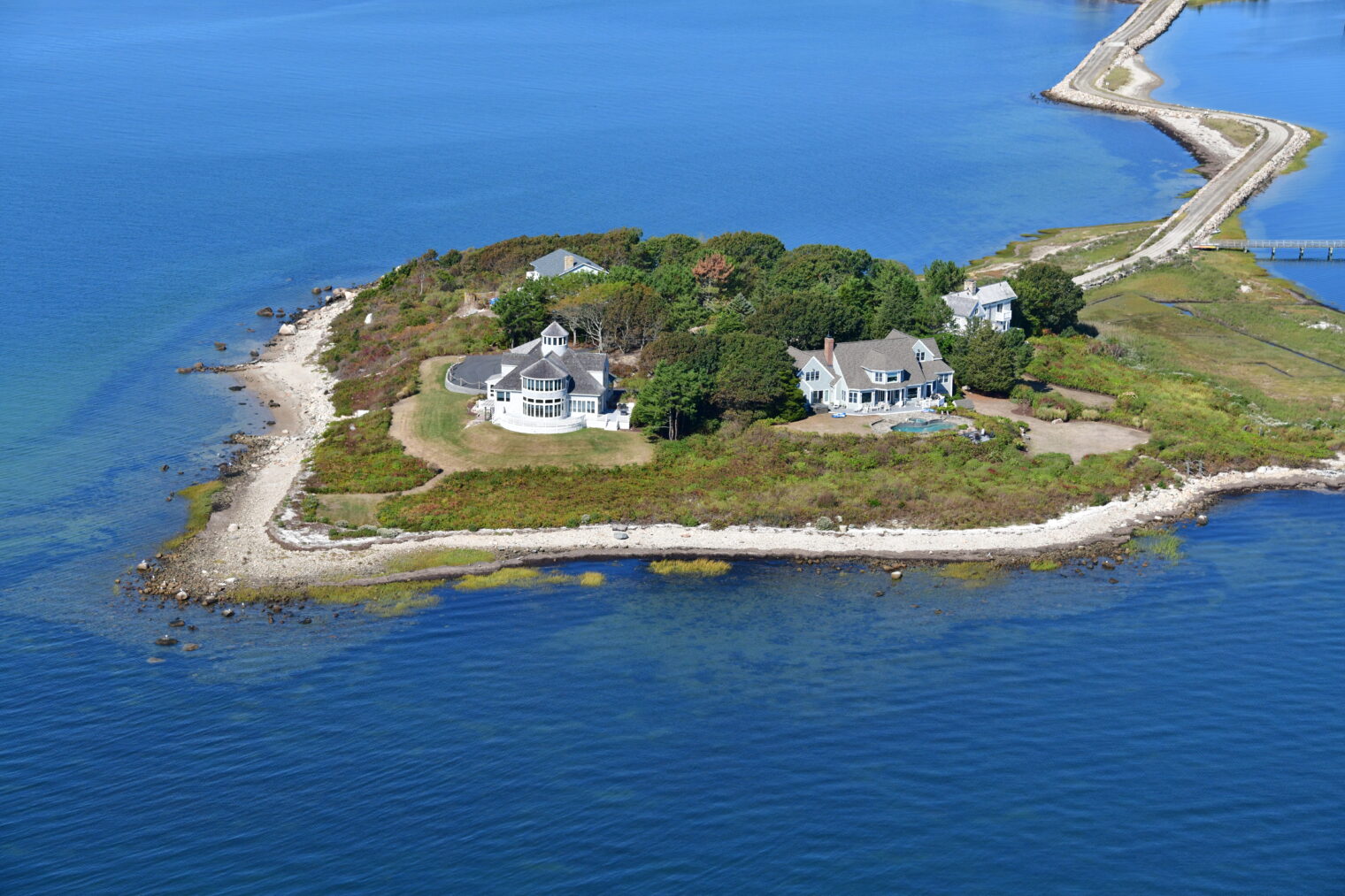 Needless to say, property owners and realtors in Florida will be delighted if this new tax passes! (See "The Flight of New York City's Wealthy Was a Once-in-a-Century Shock" (NYT): "The Manhattan residents who moved to Palm Beach County had an average income of $728,351, IRS data showed.")