The Congressional Budget Office has a recent report forecasting U.S. population for the next 30 years: The Demographic Outlook: 2022 to 2052 (cbo.gov).
The authors say that U.S. population will continue to grow, all due to immigration: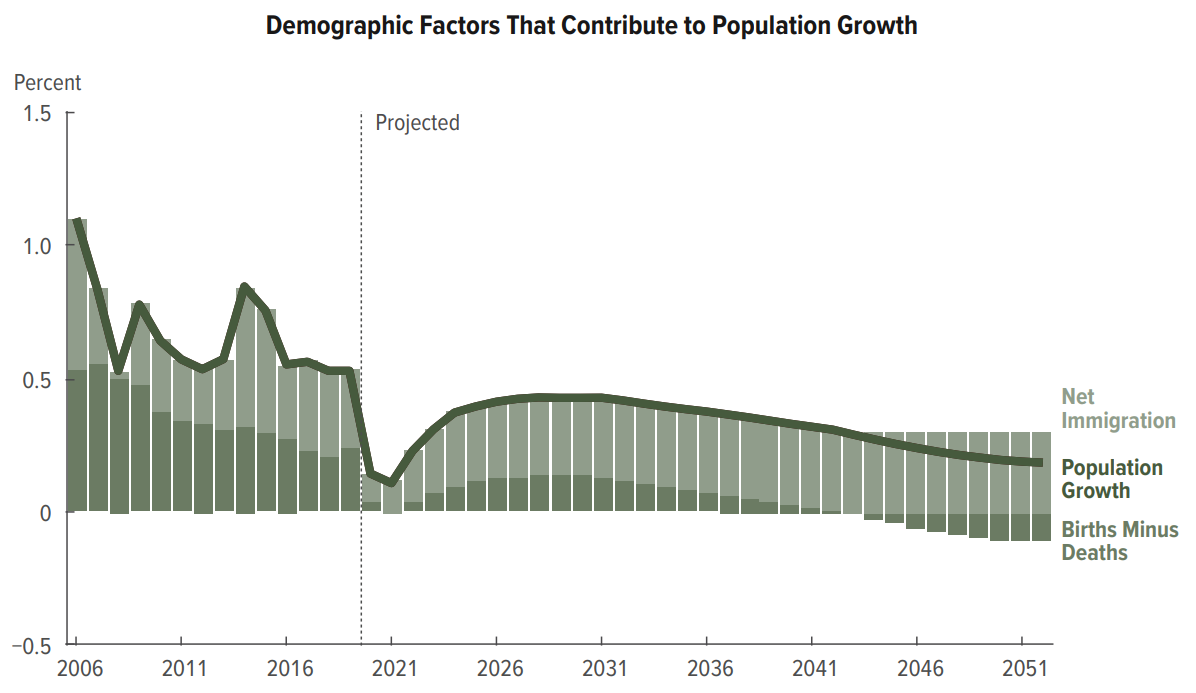 Since immigrants have a higher birth rate than native-born Americans, the above chart shows that there will be a dramatic increase in the percentage of the U.S. population that is either immigrants or children of recent immigrants (but this decline in percentage of native-born cannot be characterized as a "replacement").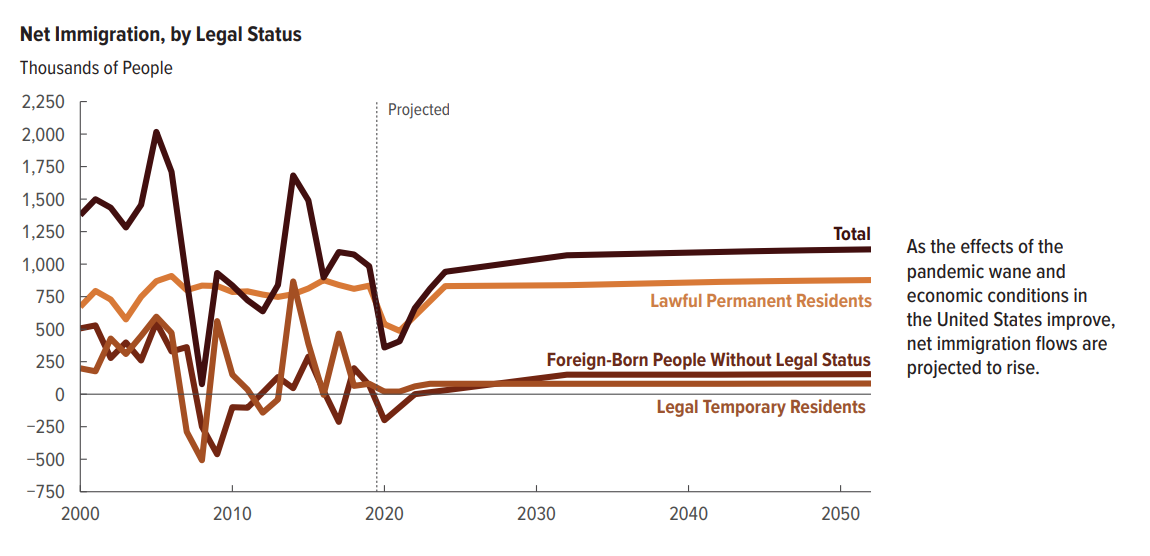 The southern border is open to anyone who is willing to walk across. Anyone who walks across is entitled to claim asylum, entering a process that could take years. Depending on the country of origin, a denial of asylum has no practical effect in terms of headcount. The migrant cannot be deported to a country such as Venezuela where the U.S. does not have an agreement in place with the government. (NYT)
How can the demographers know what percentage of the 28 million Venezuelans will decide to walk into the U.S., much less what percentage of the rest of the 7+ billion people on Planet Earth who are not already Americans? Given our current asylum-based immigration policy, unless we know how many countries will experience Venezuelan-style economic or political issues over the next 30 years, how can we know how many people will walk into the U.S. and stay forever?