It's 10 pm and Hurricane Ian is now forecast to slam straight into Fort Myers, Florida.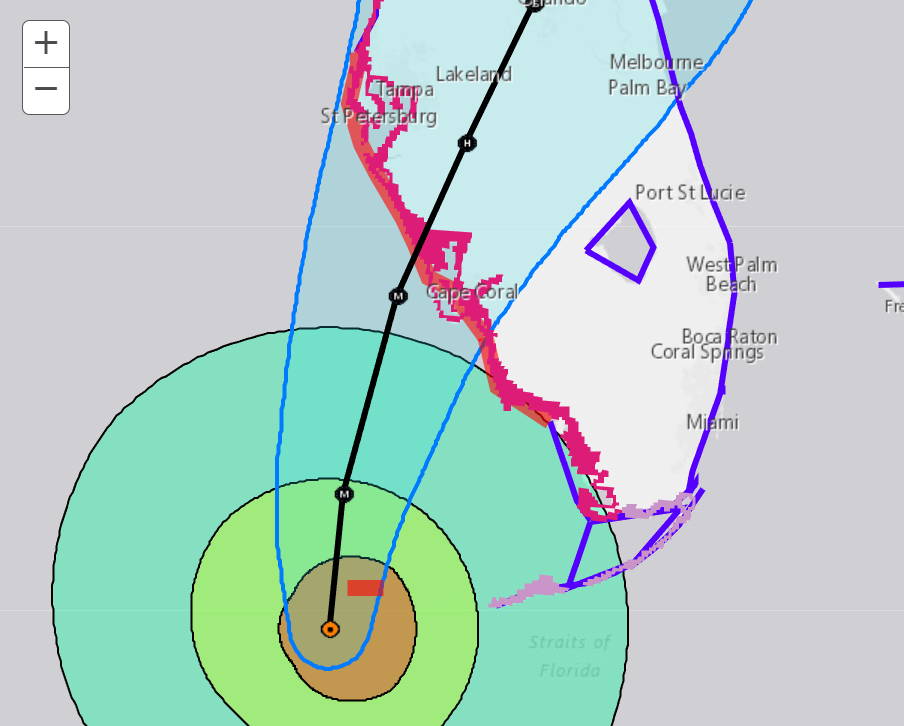 A friend's dad is in one of the low-lying surge-vulnerable areas covered by a "mandatory evacuation order," but he's refusing to leave. Will the National Guard pull him out? "There's evacuation orders in place… our recommendation is to heed those evacuation orders," says Ron DeSantis (still making some last-minute efforts to redirect the hurricane to Martha's Vineyard).
What if dad wanted to evacuate to FLL or Miami (plenty of hotels available)? Fall of Saigon situation? Not according to Google Maps. The highways are green. Google calculates 2 hours and 8 minutes right now from Fort Myers to the hotels around FLL.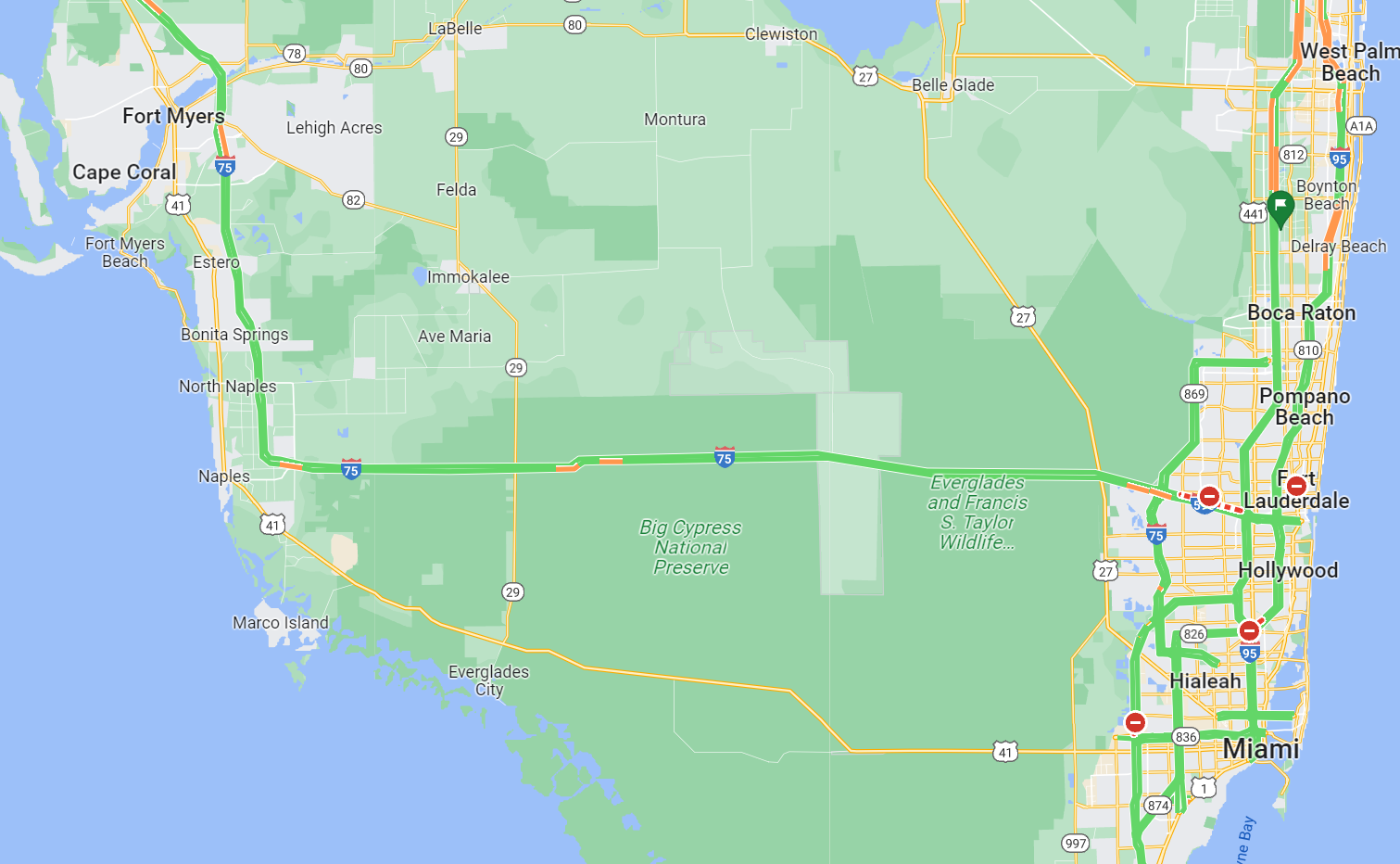 What if dad wanted to stay nearby, but in a county-/state-run shelter on high ground? It looks as though the schools and recreation centers have been set up as shelters (list for Lee County). What if he wants to bring a faithful dog? "All shelters are pet-friendly" says the county's Facebook page: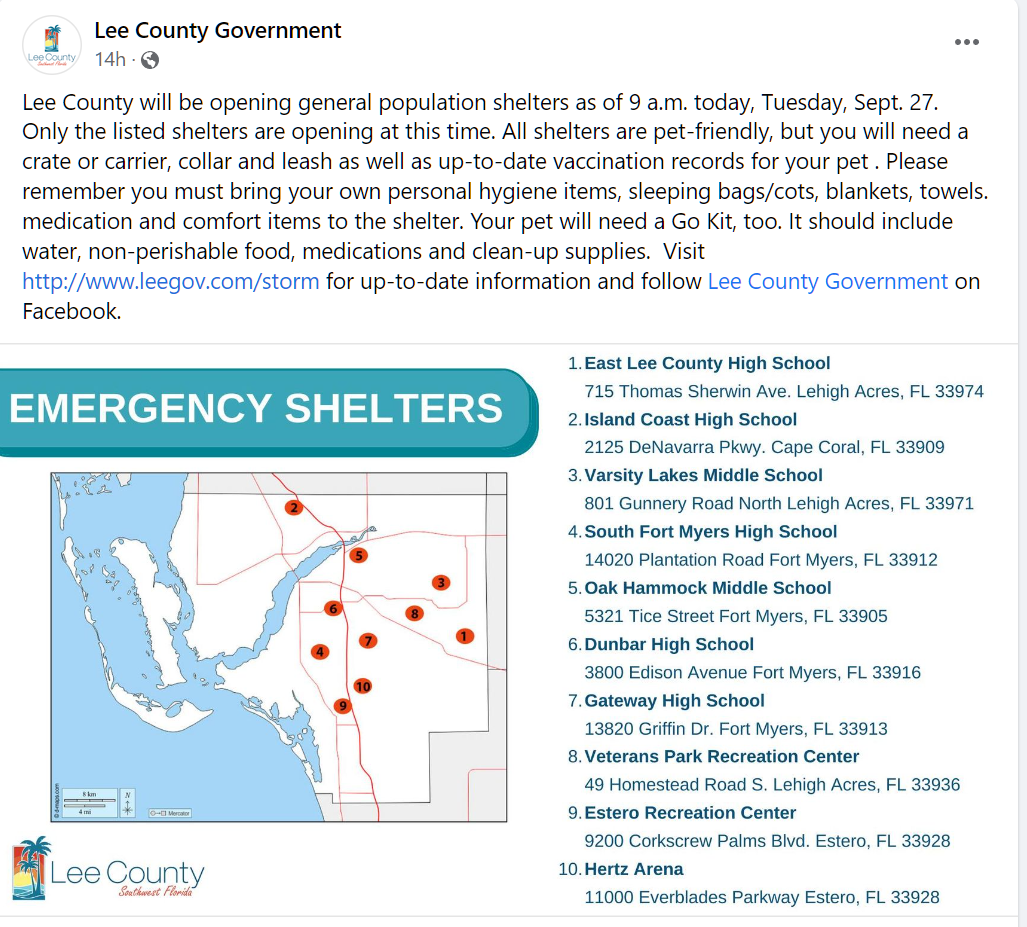 Suppose that dad #persists in staying in his flood-vulnerable house and needs to be extracted by boat? The state has a collection of redneck airboats!
The power companies have assembled what looks like an invasion force.
It seems that thousands of crews have been driving in from other states. Helping out in Florida after a September hurricane is a lot better than helping out in New England after a February Nor'easter!
Not everyone from San Antonio went to Martha's Vineyard:
That's what's available from the local and state governments here in Florida. Let's not forget the vital role of Science and the Federal government. "Preparing for a Hurricane or Tropical Storm" (CDC):
If you live in areas at risk, the Centers for Disease Control and Prevention (CDC) encourages you to be prepared for hurricane season. … Stay up to date on your COVID-19 vaccines.