It's National Arts and Humanities Month. Hunter Biden is probably the world's most successful artist as measured by the time between when he started to paint and when the first painting sold for a least $500,000 (Guardian). What's his competition? "Three Years Ago, Her Art Sold for $400 at the Beach. Now It Fetches Up To $1.6 Million at Auction" (Wall Street Journal, June 18, 2022):
"Summertime," Ms. Weyant's portrait of a woman with long, flowing hair that the artist had sold for around $12,000 two years before, resold for $1.5 million, five times its high estimate.

Ms. Weyant's oeuvre of roughly 50 paintings has already filtered into the hands of top collectors such as investor Glenn Fuhrman and plastic surgeon Stafford Broumand. The Los Angeles County Museum of Art recently exhibited her work in a group show, and former Venice Biennale curator Francesco Bonami said he predicts she will make her own Biennale appearance soon, which would be another career milestone.

For the past year, the [27-year-old] artist has been dating Larry Gagosian, the 77-year-old founder of arguably the most powerful art gallery network in the world. … Ellie Rines, owner of the New York gallery 56 Henry, which gave Ms. Weyant her first New York solo show three years ago, said anyone who factors the artist's dating life into her odds of success is being misogynistic.
From the same article: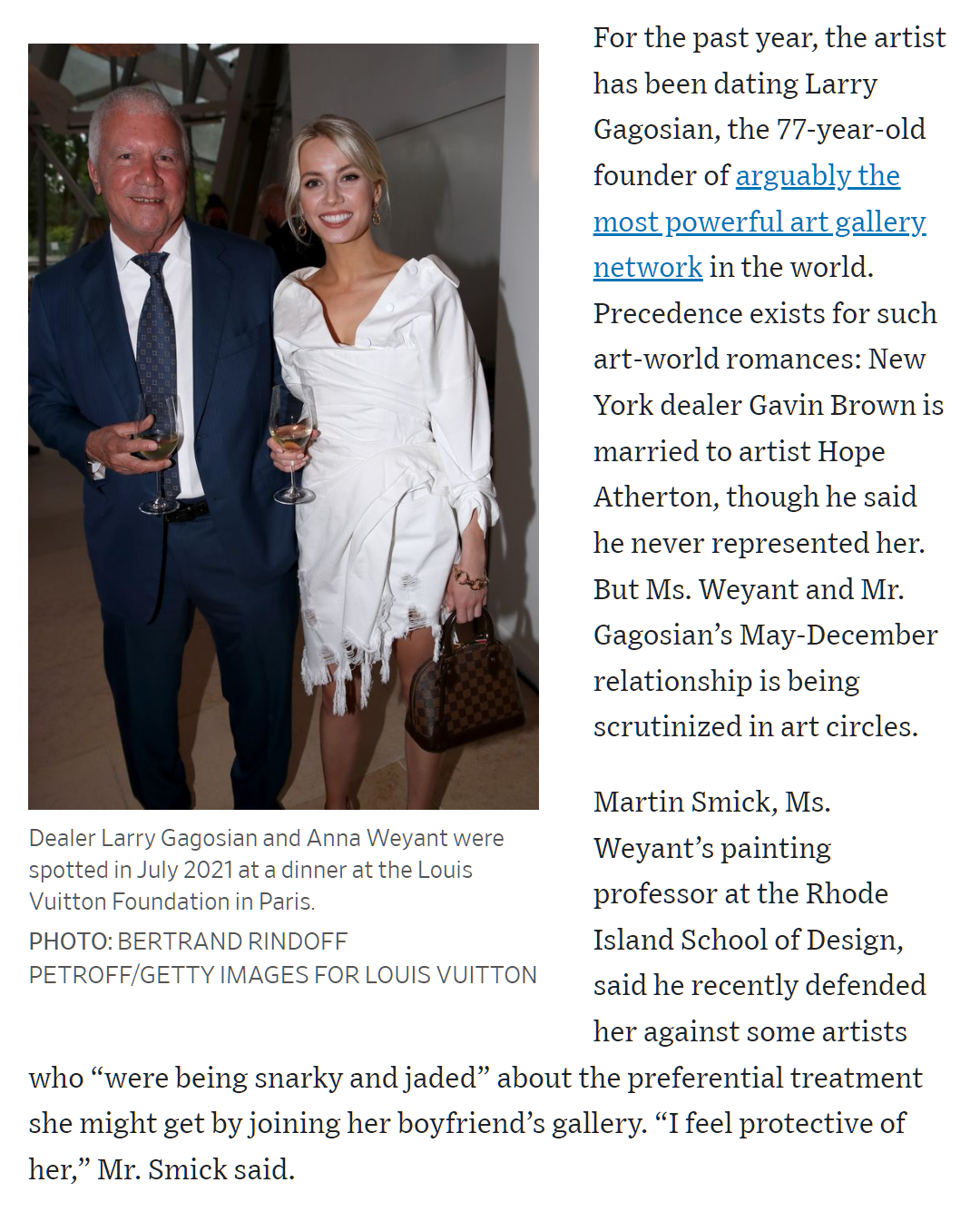 Readers: How are you celebrating National Arts and Humanities Month?
Related: