"Governor DeSantis Calls on Lee County Electric Cooperative to Accept Additional Mutual Aid to Expedite Power Restoration" (Saturday):
At this time, Florida Power and Light (FPL) has restored power to more than 45% of their accounts in Lee County, while LCEC has only restored power to 9% of their accounts (18,000 out of 183,000 customers).
Florida Power and Light is the Evil Empire of Electricity in Florida, a for-profit regulated monopoly.
What about LCEC?
LCEC is one of more than 850 not-for-profit electric distribution cooperatives located throughout 46 states and serving 75 percent of land mass in the nation. Cooperatives are in business to serve members at the cost of service. This business model is different from investor-owned utilities, which typically share profits with investors globally.
It seems as though the profit-seekers invested substantially more in resiliency than the non-profit folks.
Sunday morning: LCEC had 177,105 out of 199,097 customers tracked (11 percent on; note the inconsistency in total Lee County customers with the 183,000 figure above).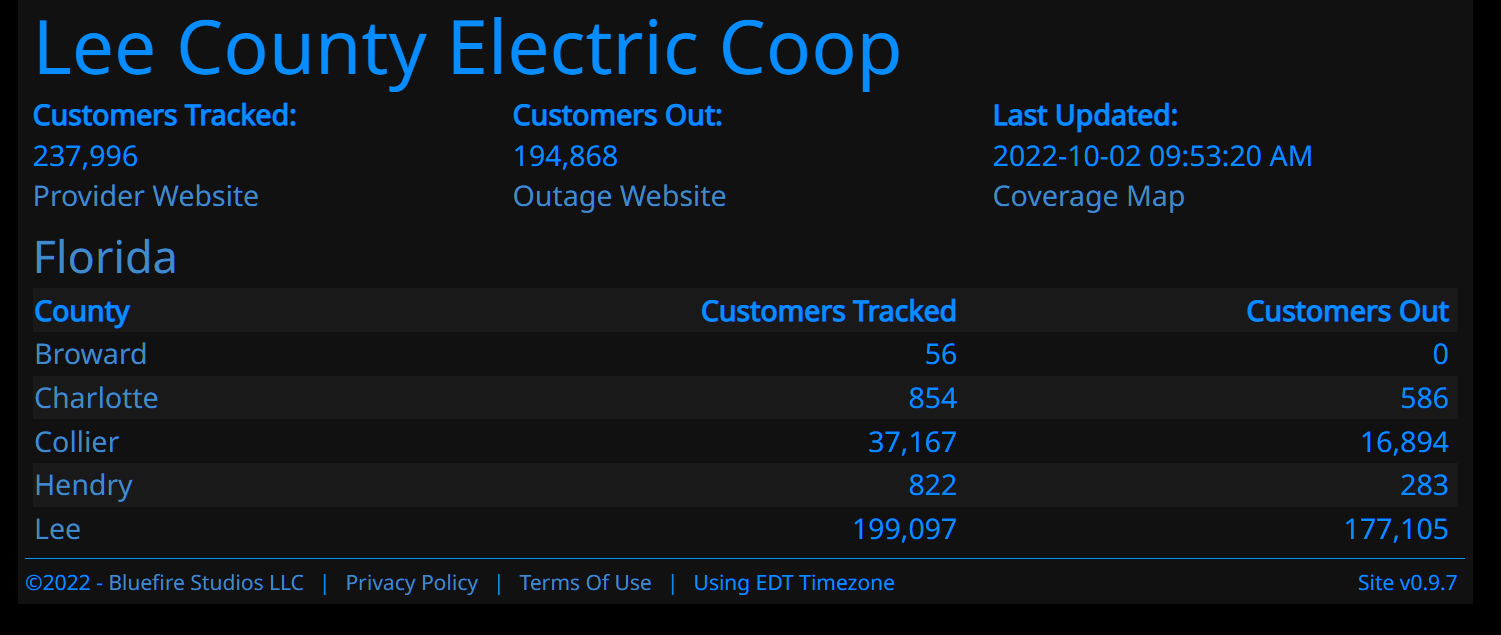 FPL had 132,930 out from among 288,630 in Lee County (54 percent on).
On Monday morning, the outage site still showed roughly the same number out: 177,369 out of 199,097 in Lee County. Either LCEC made no progress at all in 24 hours or we are seeing #FakeNews on the poweroutage.us site (someone's computer system is broken?). Over the same roughly 24-hour period, FPL had reduced its Lee County outages from 132,930 to 100,220. I checked Twitter and found the following update from LCEC: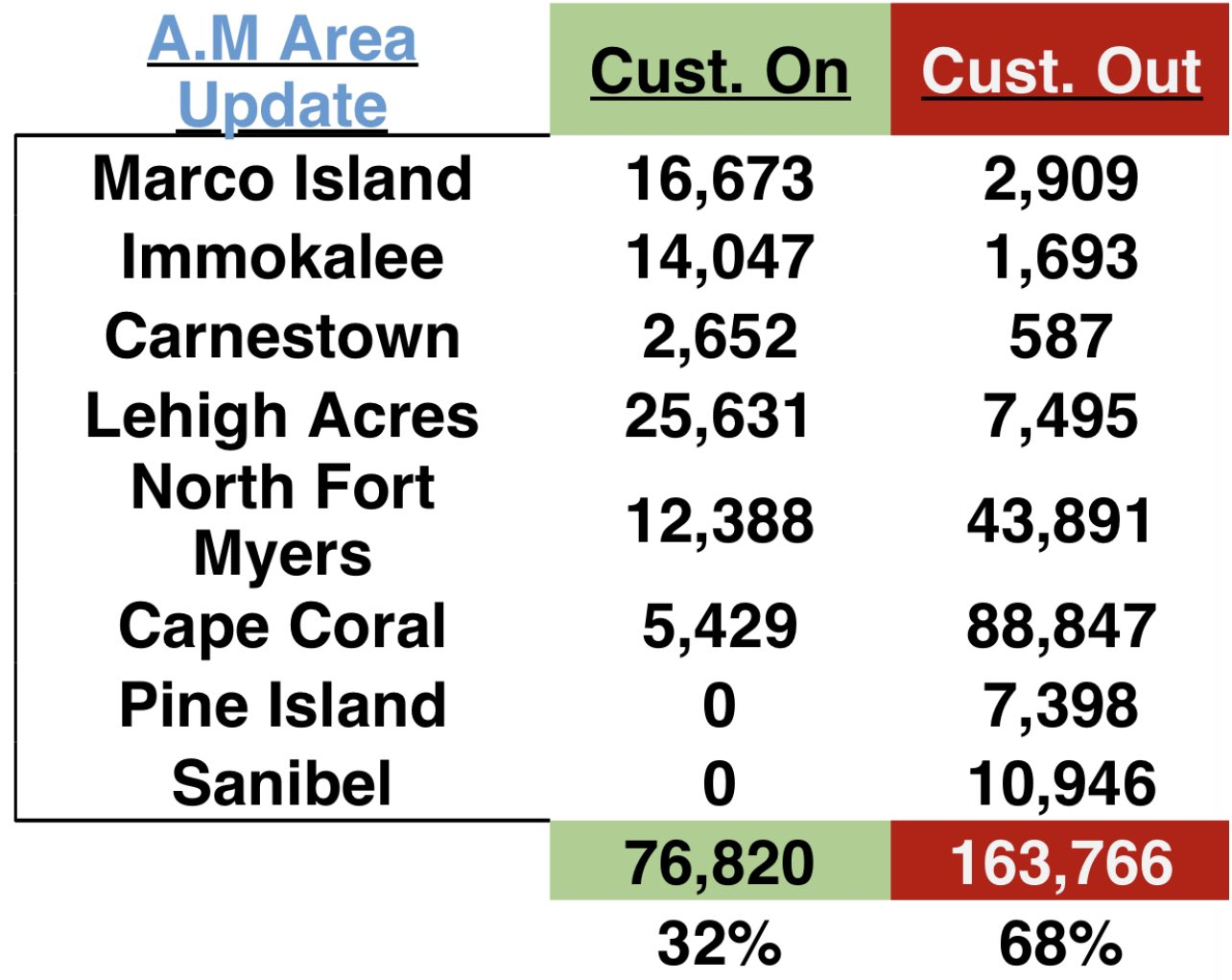 The power outage site shows 184,751 LCEC customers out across all locations.
Related: