From a UCLA professor:
Let's dig in….
"300 student mandatory in-person lecture"; why is the mass lecture ("live video") still a cornerstone for college teaching? It didn't work well 50 years ago and now the students are scrolling social media on their phones.
"I'm the sole care provider for my child." -> "I expected to get paid a lot more in the California family courts than in the university halls"? (a success story from someone who didn't need a Ph.D. or any pronouns to make bank)
"I'm giving extra credit to those who mask up"; how can this work in a 300-student class? If a student is masked, how does the professor (she/her) identify him/her/zir/them with sufficient particularity to add a note to the grade book?
A comment on the above:
Here's an interesting one from the other coast… Amherst College's "Updated policy: Masking in Classrooms":
Prior to October 17, faculty members will conduct an anonymous survey of their classes, either by collecting handwritten (no names!) responses to the question, "Should masks be required in this class?" or by distributing a survey based on this template. … If anyone in the class, including the instructor, wants to continue with masking, then masks will be required.
We are informed that the hallmark of a stupid person and/or MAGA Trump supporter is doing his/her/zir/their own research. Intelligent Americans follow the Science and defer to expert advice. Amherst College should have a senior Covidcrat interpreting the CDC runes and issuing edicts. Instead, the college is going to let the mob decide! How is that different than Science-denying legislators in Florida voting to forbid public school districts from ordering children to wear masks?
Here's a good image for university Covidcrats to use: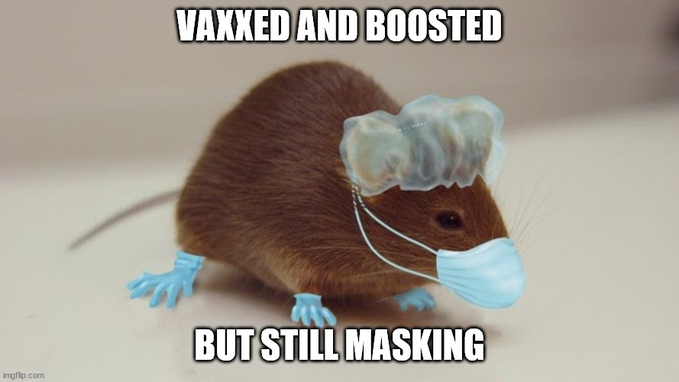 Screen capture in case the Ministry of Truth deletes this at some point: