I'm back in our AirBnB in Paris where we live like the guys in La Boheme if they had 500 Mbit symmetric fiber Internet. No longer limited to 0.5 GB of mobile data per day at $10 (the Verizon Travel Pass; Google Maps by itself can consume close to this quota), it is time to check the New York Times. "Los Angeles City Council President Steps Down After Racist Comments":
In a meeting last year, Nury Martinez mocked Indigenous immigrants and the Black child of a fellow council member. She will remain on the council but relinquished her leadership role.

The president of the Los Angeles City Council stepped down from her powerful leadership role on Monday after a leaked audio recording revealed racist and disparaging remarks that she had made about the Black child of a white council member, and about Indigenous immigrants in the city's Koreatown neighborhood.

"I take responsibility for what I said, and there are no excuses for those comments. I'm so sorry," Nury Martinez, the council president, said in a statement on Monday announcing that she would resign from the leadership role, but not from the council as some people had demanded. "As a mother, I know better and I am sorry. I am truly ashamed."

In the profanity-laced recording, a copy of which was obtained by The New York Times and which was first reported by The Los Angeles Times on Sunday, Ms. Martinez, who is Latina, compared the Black child of a white council member to a "changuito," Spanish for little monkey. She also called Oaxacan immigrants living in Koreatown "short little dark people."
There is much to ponder here. If this politician were not a mother, she would not "know better"? What is it about motherhood that gave her so much wisdom?
Second, how is it possible for someone to be both indigenous and an immigrant? From M-W:
indigenous: produced, growing, living, or occurring natively or naturally in a particular region or environment

immigrant : a person who comes to a country to take up permanent residence or a plant or animal that becomes established in an area where it was previously unknown
Aren't these opposite terms and concepts?
Finally, this politician is a racist and therefore cannot serve as leader of the 15-member City Council. At the same time, she is not a racist and therefore can serve as a member of the City Council?
Speaking of Los Angeles, Land of Lockdown in the Sun, here's an except from In a Dry Season, a book that I read in prep for the UK trip:
[a Brit who returns from living in Los Angeles] smiled and patted his arm. "Thanks. You're sweet." She snatched a cigarette from his packet and lit up. "You don't smoke," Banks said. "I do now." Jenny blew out a long plume. "I've just about had it up to here with those nico-Nazis out there. You can't smoke anywhere. And to think California was a real hotbed of protest and innovation in the sixties. It's like a fucking kindergarten run by fascists now."
The book was published in 1999.
Speaking of immigrants and the UK, here's a book that was for sale at the Tate Modern: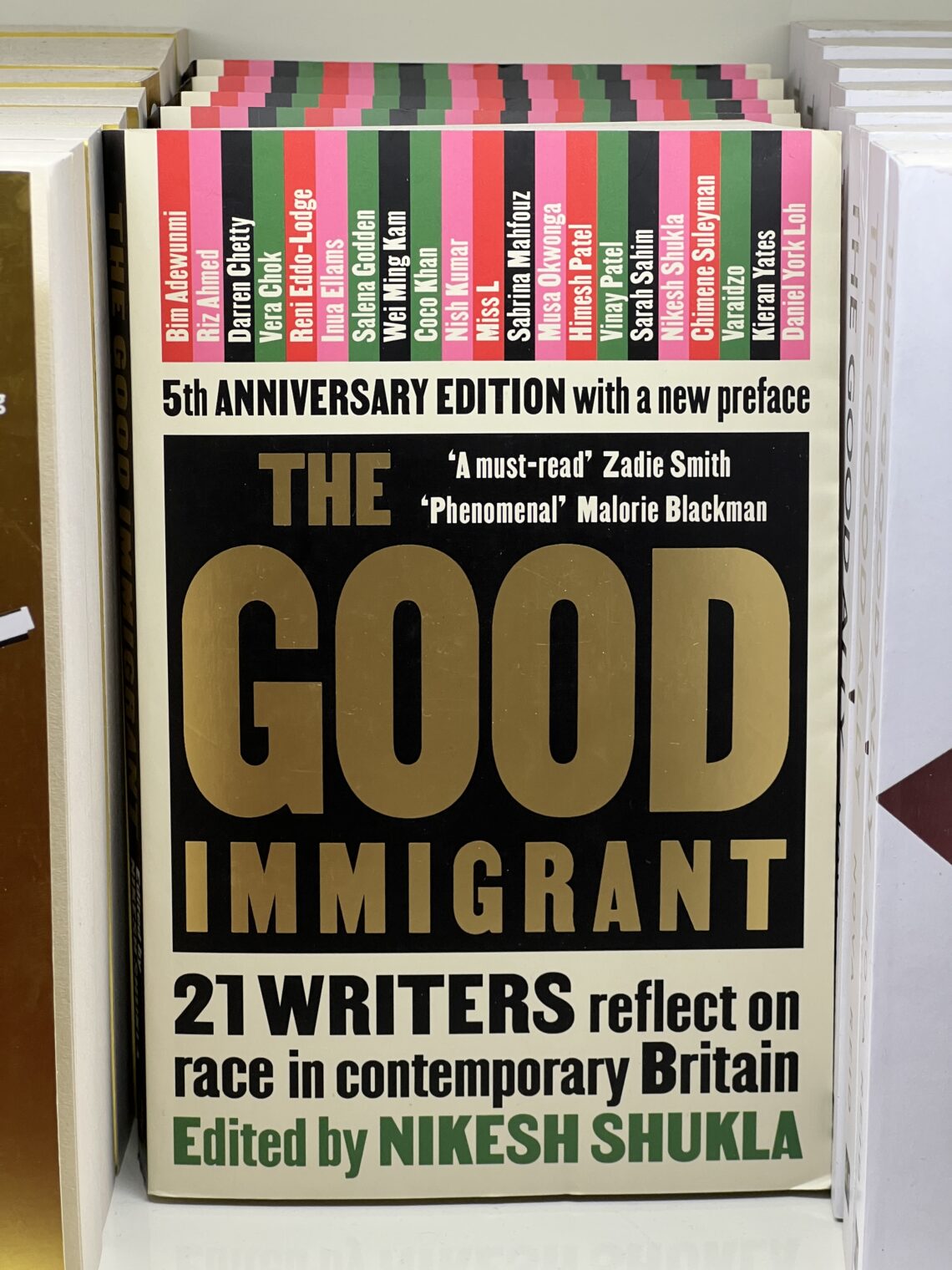 What else were they selling?