Here in Paris, I met a guy who works in real estate development in Los Angeles. Assuming that you've already got the land, what does it cost to build a McMansion-grade house? "$500 per square foot," he responded. How about an apartment building for the middle class? "Closer to $400 per square foot," was the answer (same as levelset.com). So the 2,500-square-foot house costs $1.25 million to build and the 1000-square-foot apartment will cost $400,000 to build… assuming that land is free.
"Rents have a long way to go up before they cover these kinds of costs for new construction, plus the land and all of the permitting," he said.
I am not sure how California is going to house all of the migrants that it says it wants to welcome. How many folks who show up in the U.S. not speaking English will earn enough to pay $2 million for a house (construction plus land costs) or $600,000 for a condo (construction plus land costs)? At current interest rates, the nerdwallet calculator says that a Californian earning $200,000 per year can afford a $675,000 house (Census.gov says that median household income in California is less than $80,000 per year).
From these same folks, I learned that the cost of a suite in one of Paris's nicer hotels is normally $2,800 per night, but they were paying $2,100.
Related:
the venue where the conversation happened, a house that would cost a lot more than $500/sf to replicate. Note the visitor using a cloth mask to protect him/her/zir/theirself against an aerosol virus in one of the world's most crowded indoor environments whose ventilation system was put in by Louis XIV and got its last significant upgrade in 1698. Was the trip to Versailles actually necessary or could he/she/ze/they have stayed home and saved lives?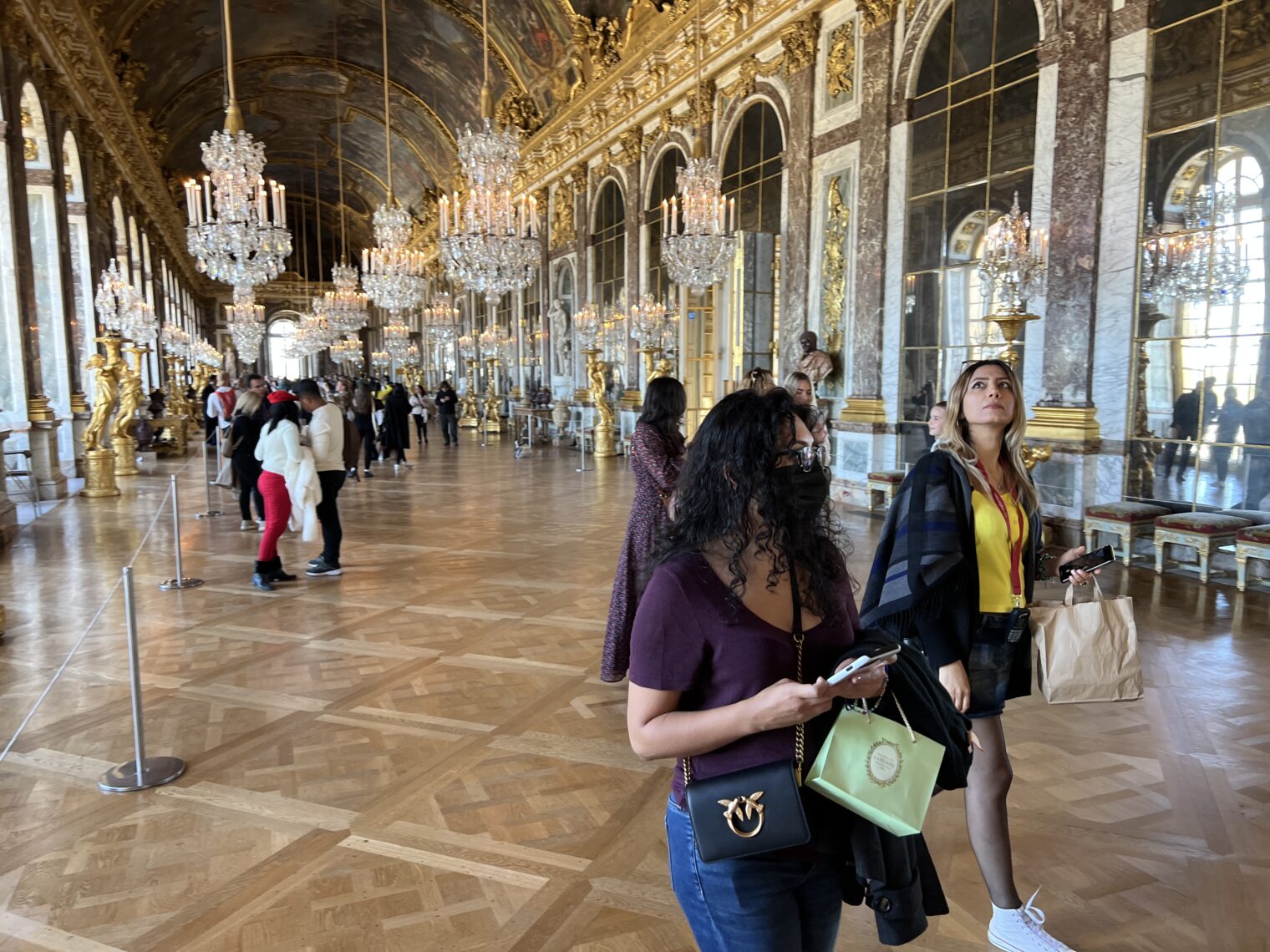 cloth masks again… outside in the bright French sunshine: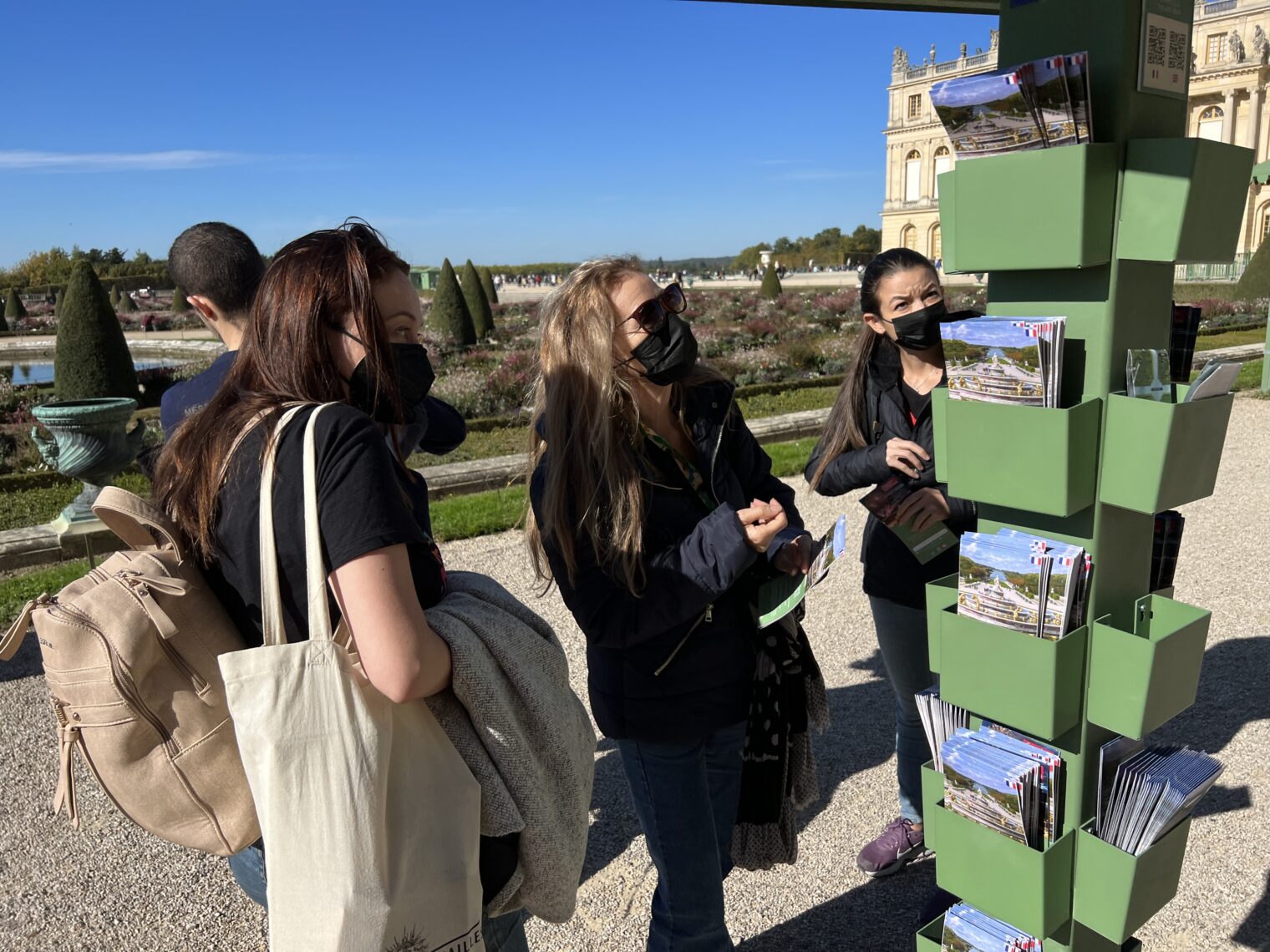 and, because I know Mike will want to see this, one last Warrior for Science in a hall depicting heroes in various French battles (note failure to shave beard while attempting to seal out aerosols with a mask):