In 2017, I purchased a single-serve coffee maker for $29.88:

This machine has brewed its last cup. How much is the new one?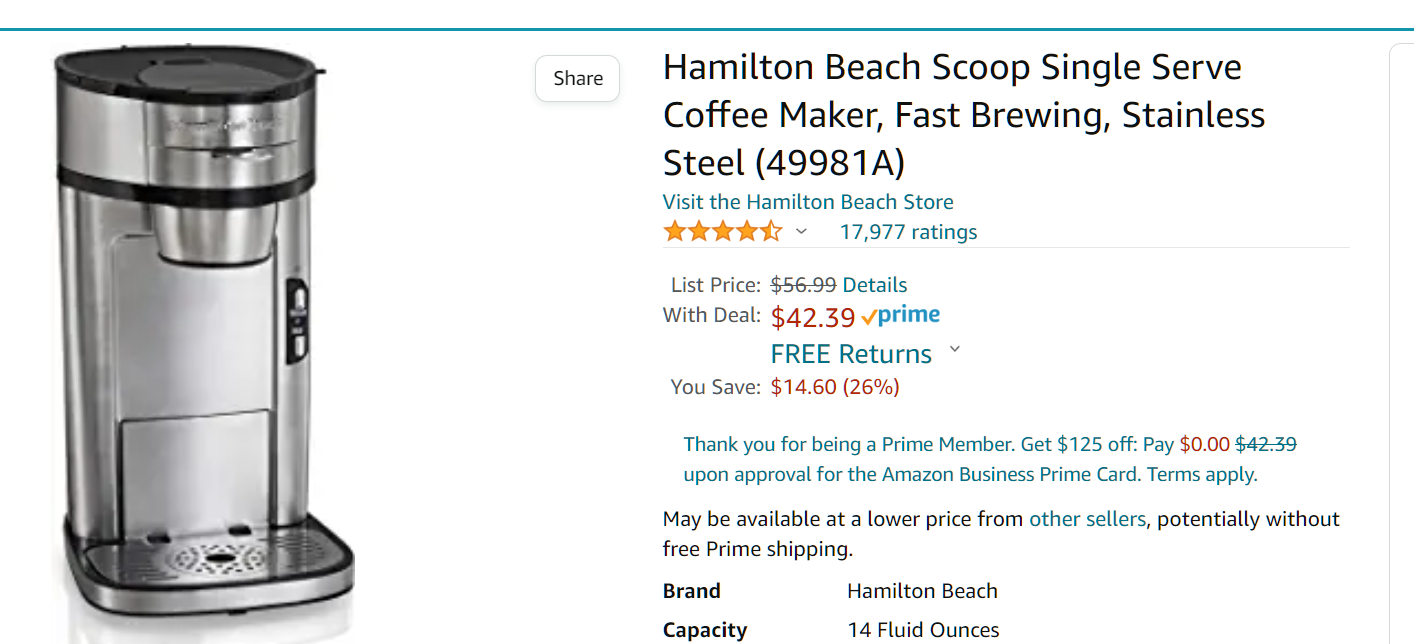 The $42.39 price is 42 percent inflation relative to the $29.88 price paid in 2017. What does the official government site say? It should cost $35.88 (20 percent inflation).
Separately, if you don't like the weak Keurig coffee, you might enjoy this one though it is slightly more effort. Keurig is trying to be French press coffee, but with minimal contact time between water and grounds. A standard drip machine like this yields a more intense drink.