Starting right now at NBAA in Orlando… "Climate Risks & Business Aviation" taught by a friend from Maskachusetts (an aviation lender):
Join us for an introduction, categorization and explanation of the climate risks facing business aviation. We'll also include predictions and estimations of the impact climate has on the industry. Participants will walk away from this session with a better understanding of why this is so relevant for our industry, and how climate risks could impact the industry's future survival.
The first casualty of climate change is diversity, apparently, because "DE&I in Business Aviation – Practical Implementation" is scheduled to conflict with the above:
How can a variety of business aviation organizations, like aircraft operators, FBOs and other service providers, successfully introduce diversity, equity and inclusion (DE&I) principles into their daily operations? Attend this session to get guidance and practical tips to building your organization's DE&I strategy.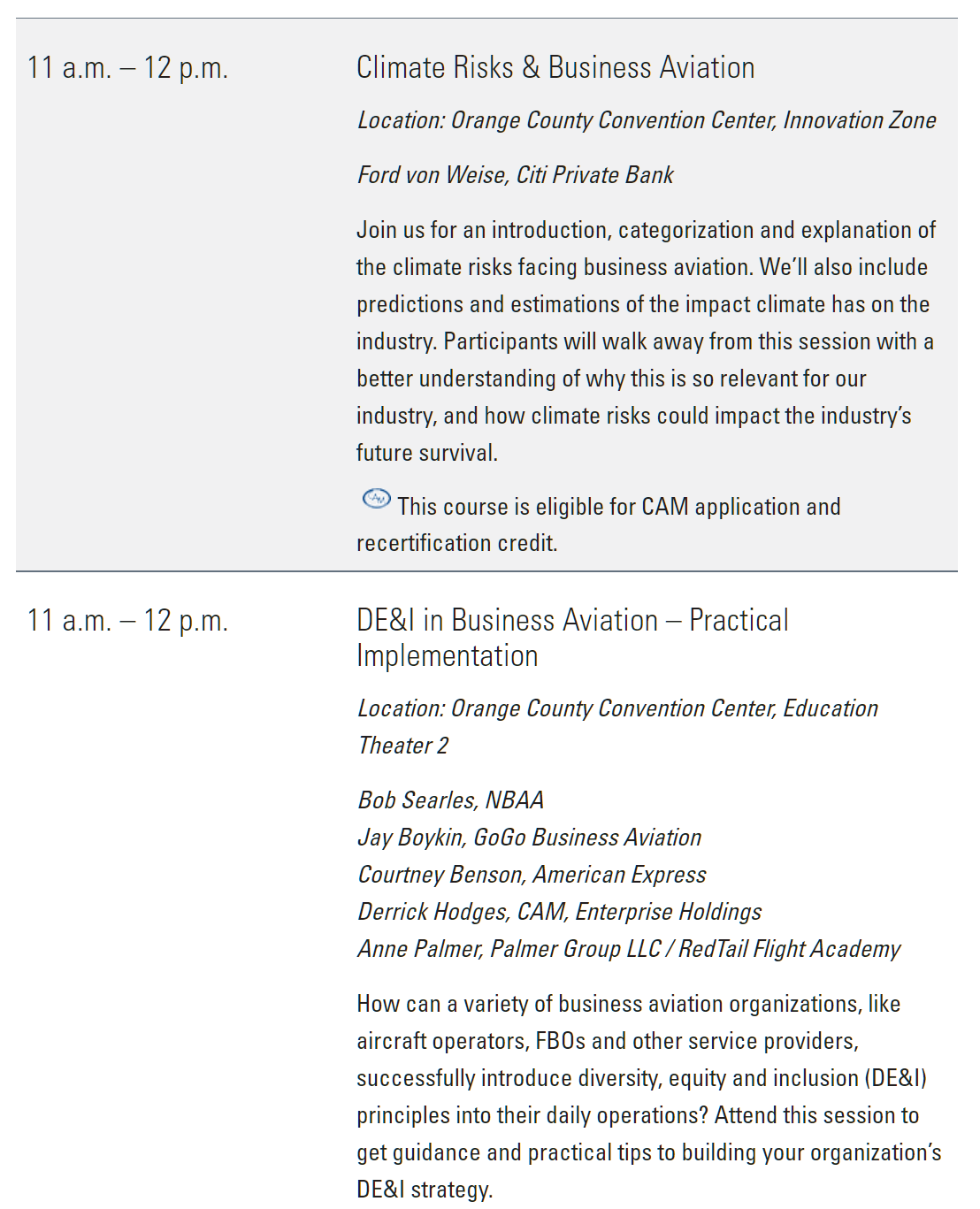 Hope to see everyone there!