The NBAA BACE convention, a.k.a., "NBAA", was a fun experience even though I'm not in the market for the $20-75 million airplanes that are the core of the show.
Hurricane Ian hit Orlando on September 28, 2022. We are informed by the media that Orlando was destroyed by the resulting floods. See for example "Far from coasts, flooding from Hurricane Ian devastates inland communities" (Washington Post), "Far From the Coast, Ian Leaves Flooding and Damage Across Florida" (New York Times), and "Hurricane Ian floods hotels around Orlando theme parks as Disney World, Universal close for 2 days" (New York Daily News). Amazingly, county and state officials were able to rebuild 7 million square feet of convention center and open to the public just three weeks after the hurricane: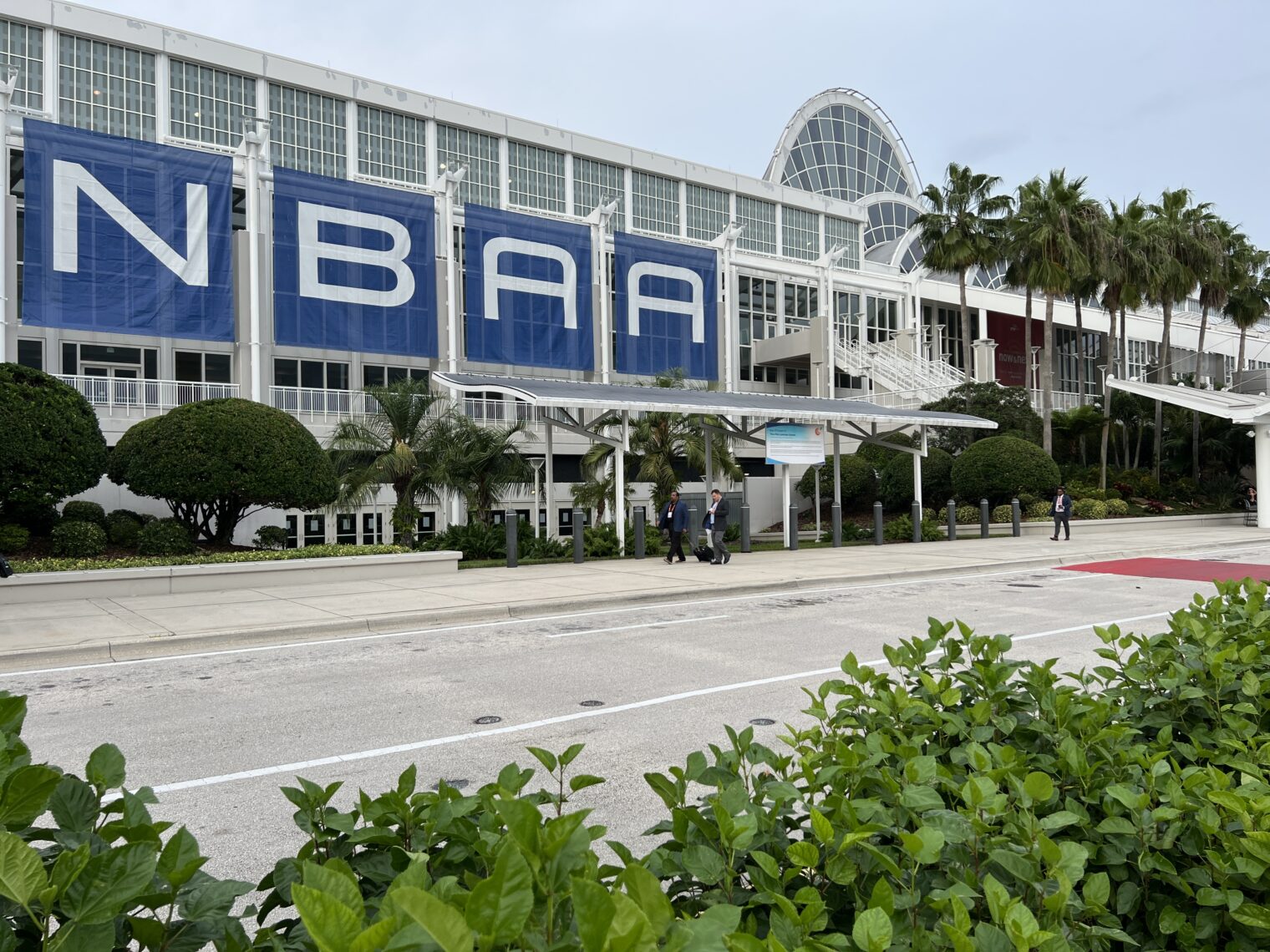 NBAA includes some safety talks. At a talk about a Challenger 605 accident at Truckee, I learned that only 1% of unstable approaches result in a go-around (it should be closer to 100%). The talk was also notable for the blame-the-pilot culture, with the panel of experts predictably calling for more training. Nobody asked why Air Traffic Control refused to give the pilots a straight-in approach, thus setting the crew up for failure in a vastly more challenging circling approach. Nobody asked why the $20 million machine couldn't be smarter, e.g., by giving pilots guidance during the circle, noting the unorthodox configuration of full flaps before lining up on final, shouting out "stall" instead of playing a confusing tone, and shouting out "go around" like in an Embraer Phenom 300. The Challenger prohibits the use of spoilers below 300′ AGL and it was the continued use of spoilers in the fast/high approach that resulted in the stall, according to the NTSB. Given that the machine has a terrain database and a radar altimeter, why didn't it say "you have left the boards out"? Everyone killed by the B737 Max's runaway-trim-by-design would likely still be alive if the machine had simply spoken "I am trimming forward" when its MCAS system was operating.
Turboprops are about as low as NBAA goes. The Cessna Denali, a competitor to the Pilatus PC-12, has been afflicted with an additional year of delay because the General Electric turboprop, developed by Walter in the Czech Republic, isn't going to be ready. The GE folks say that certification is delayed because the FAA is freaked out by all of the 3D-printed parts in the engine. The Cessna folks say that certification is delayed because the GE and Walter folks responded to SARS-CoV-2 by stopping work for 1-2 years. "They haven't done anywhere near as many of the certification hours as they were supposed to," said a Cessna employee. The engine looks good at least!
In other low-end news, I learned that after-market gear overhaul is now available for the Embraer Phenom 100 ($85k) and Phenom 300 ($125k). This is a 10-year item, even if the plane isn't flown at all, and these prices are less than half of what Embraer charges, thus reducing the total cost of ownership. There were a lot of changes from HondaJet, which I'll cover in a separate post.
What about at the high end? Billionaires can't buy Bernie, but they can get a 787-based Boeing Business Jet delivered in 2025 if ordered today for $250 million. Lufthansa needs 2 years of prep time and then 18 months of installation time for a $120 million executive interior. The proud new owner will ride in the back beginning in 2027.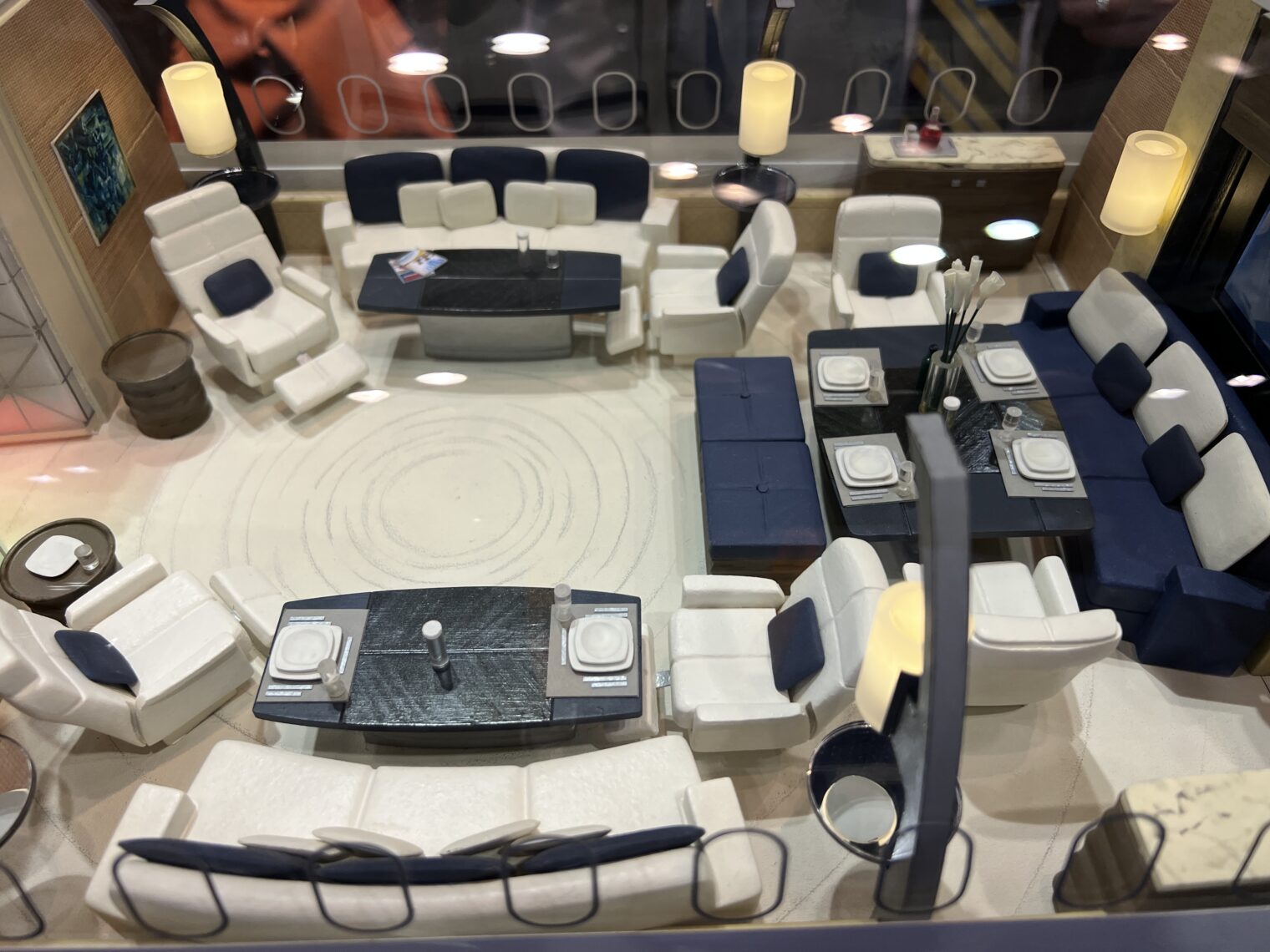 Is it wasteful of the Earth's limited resources when a rich family travels via personal Boeing 787? Absolutely not! If the plane is filled with sustainable aviation fuel (SAF), the impact is less than when you take your 2007 Camry to Publix. Example:
Speaking of sustainability, I attended a talk on climate risk presented by a Massachusetts Democrat who is an executive at a big aviation lender. In a regulated industry, one of the big risks is regulatory/tax. What if righteous rage/envy results in Gulfstreams and larger being banned?
We don't have to think about how many trees humanity could have planted for the $370 million acquisition cost of the BBJ 787. We can fix this by changing the fuel:
We still might not be able to fly conveniently because it is a proven scientific fact that hurricanes are becoming more frequent and severe (contrary to "Changes in Atlantic major hurricane frequency since the late-19th century" (Nature.com 2021); denying Science is sometimes okay). Separately, due to anthropogenic climate change it was a frosty-for-Orlando 60 degrees and cloudy on Day 2 of NBAA and everyone at the static display was seeking shelter.
I missed the first half of the climate change talk because I was at the Diversity, Equity & Inclusion talk scheduled at the same time:
My live notes from the talk:
"It's absolutely not about quota." And then … "Look at the complexion of your employee base to evaluate where your are."
There are "dear friends" involved (can we agree to send everyone who uses this term to Venezuela in exchange for all of the folks that they're sending to enrich our economy). "Lean In" is referenced tangentially. Creating emotionally safe spaces in the office is critical to safety.
Black pilots cannot be safe because they are constantly exposed to microaggressions [e.g., from customers and line guys and therefore out of the operator's control] and that takes up a lot of energy [that they might otherwise be using to run checklists and focus on their job].
They're sharing their diversity journeys. Executives are "very committed" and people are "walking this path together."
Slide for Andrew Cuomo: "framing intimate interactions—permission & grace".
For the those who celebrate gender ID diversity, any pronoun choice made during registration made it through to the printed badge. I'm sorry that I didn't pick Xe/Xem:
If you're a nerd, you'll like all of the cutaway jet engines on display from manufacturers and overhaul vendors.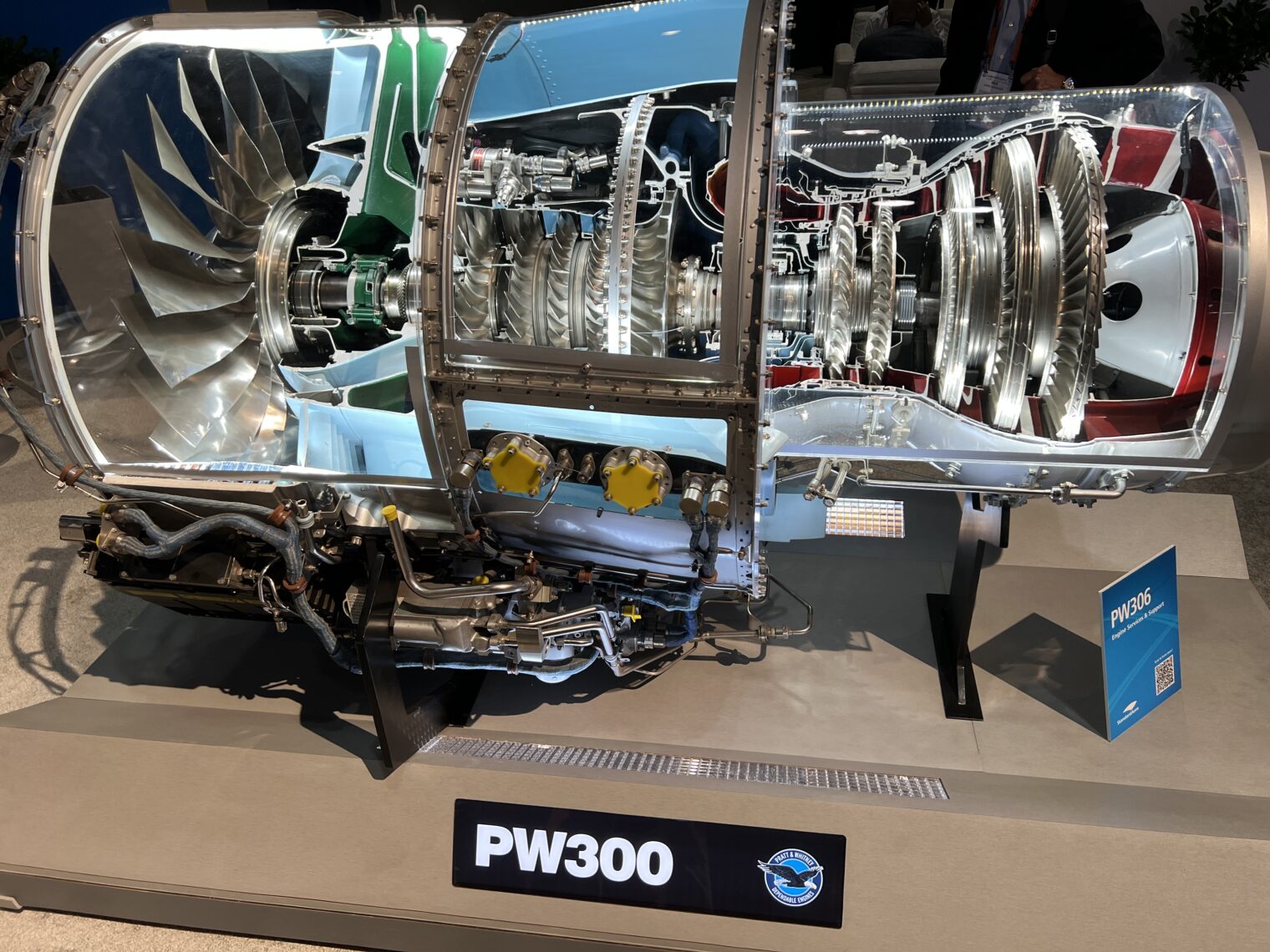 The biggest booths by far were from companies involved in selling fuel. They had the best parties with food and booze flowing freely starting at 4 pm. And live bands:
When I pointed out to an FBO owner that Million Air had taken over Marathon Key and raised the 100LL price to $9/gallon, he said "The consolidation is ongoing and probably irreversible. On top of that a lot of smaller airports are closing which traditionally served GA avgas users." Did the government's various coronapanic programs have something to do with this? "Indirectly yes, they lead to the largest money creation in history. That in turn caused all that money having to be spend and it was spent buying up assets like FBOs at highly inflated prices. Now the new consolidated FBO's could and have to raise prices substantially to at least pretend to justify the huge investment. Not only fuel margins, also hangar margins, etc. are way up."
In addition to the trade show at the rebuilt-from-the-flooding-in-record-time convention center, there was also a static display of aircraft at KORL, a 25-minute drive away. Gulfstream is the friendliest by far of the luxury jet vendors. I managed to bust into a G600: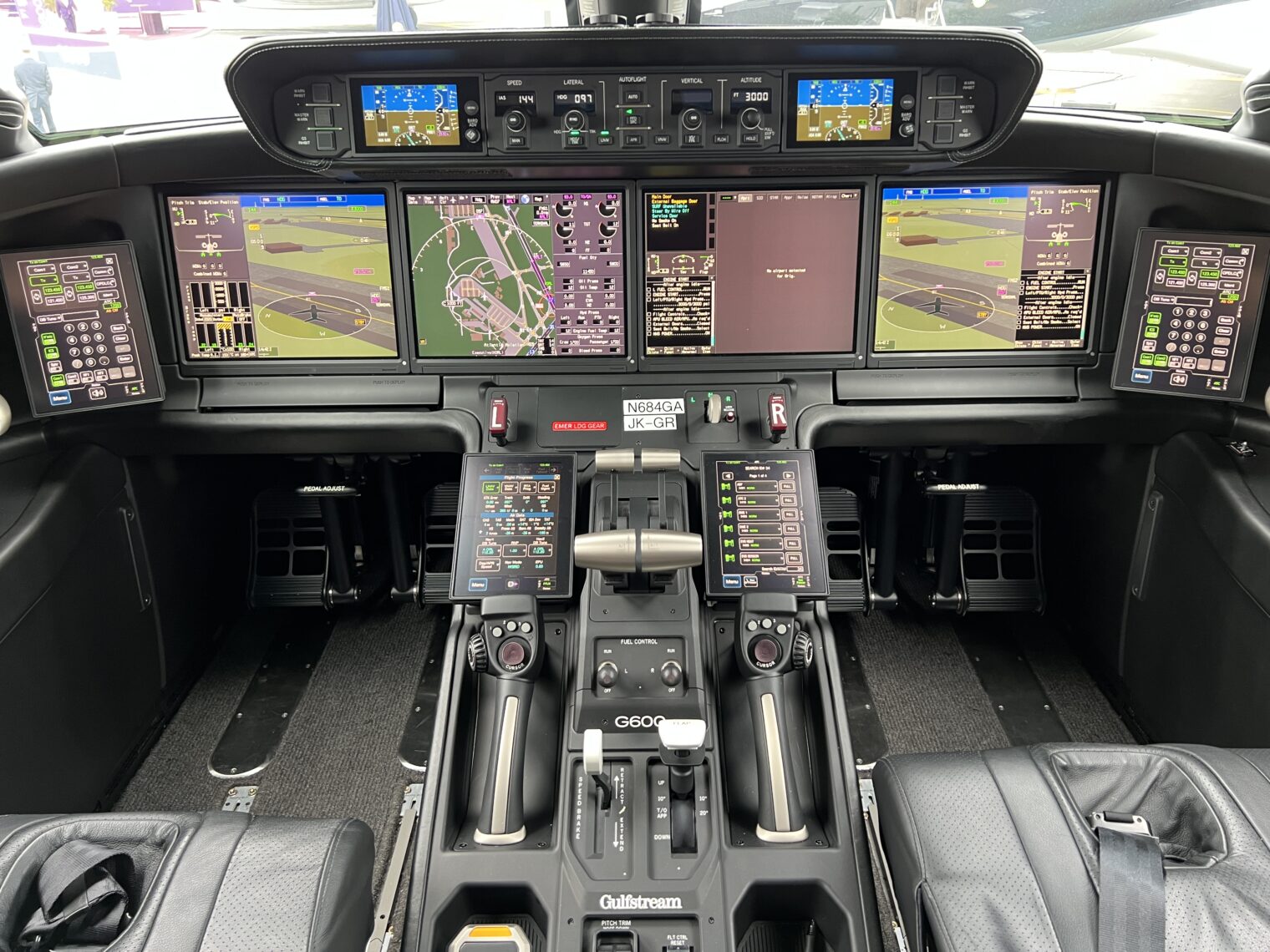 Given that it is a clean sheet of paper design, I'm not sure why the cockpit needs so many controls.
Dassault and Bombardier give a big middle finger to any peasant who wants to see the interiors of the rich. Everything is "by appointment only". Bombardier does remind the peasantry that it is actually the height of ecoawareness to ride solo in the back of a 100,000 lb. jet aircraft. They're all about ESG. Greta Thunberg would be proud… if they would let her into the booth.
Let's call this photo "Race to the Maintenance Shop" (Maserati in front of a 22-year-old Bombardier):
Vaerus Jet Sales brought the most beautiful plane to the static display (DC-3):
I managed to dominate a Facebook pilot group by posting "Certified airplanes cost too much so I have decided that it is time to buy an experimental aircraft." over the following photo of a Gulfstream G800 and one showing a huge "EXPERIMENTAL" placard next to the front door.
The keynote by Neil DeGrasse Tyson covered the entire universe, but he did not explain how he survived cancelation after being accused by four different females. He did point out that most people are stupid because, unlike him, they don't think scientifically (ergo, Dr. Fauci is the world's smartest person because he personifies Science). He told the audience to "be ashamed to die until you've scored some victory for humanity" (he has already declared personal victory as a result of educating a lot of people). Dale Earnhardt Jr. was quite humble by comparison. Is it fun to win the Daytona 500? Yes, but it is also agony to lose. He said that he missed racing, but not the emotional rollercoaster of feeling great for a week after a win and then feeling terrible for a week after a loss. He didn't talk about surviving a Cessna Latitude crash and fire at 0A9 (5000′ runway with a 902′ displaced threshold; good illustration of my general rule to avoid airports that don't start with a K, i.e., those that meet ICAO standards, and also a good illustration of the statistic cited above: "Neither the pilot nor copilot called for a go-around before landing despite awareness that the approach was unstabilized.").
Loyal readers know how much I would love to post pictures of the righteous in the crowded convention center wearing masks, but sadly the Followers of Science were thin on the ground. This is an industry where safety is always the #1 priority and the convention was packed with desk job and work-from-home heroes (actual pilots, who might be presumed to be less risk-averse, are a minority). If they're so passionate about safety, why wouldn't they adopt the cost-free strategy of wearing at least a cloth mask in accordance with CDC guidance?
I did find a software company whose operations are split between Sweden and California. Employees from both divisions were there. The Swedes thought that the Californians were crazy for locking down, not going into work, ordering everyone to wear masks, and closing their schools. The Californians said that the Swedes were the crazy ones, running around mask-free and sending kids to school. (Sweden, of course, ended up with a substantially lower COVID-tagged death rate and the age-adjusted death rates would be even more in Sweden's favor (Sweden has a median age of 41 while California's is about 37)).
What about the recession? "We're a little less busy than we were in March 2022, which was our best month ever," said one charter operator. "But part of that is that we don't have capacity. Our owners are flying their planes like crazy. And there is a two-year wait to get pilots into some of the type-rating programs."
Next year: October 17-19 in Las Vegas.
Related: