I hope that everyone has plans in place for Trans Awareness Month, which starts today. We recently went through JFK Terminal 5, which appears on casual inspection to be free of 2SLGBTQQIA+ messaging, but our 7-year-old noticed a much-too-small-for-the-building rainbow flag up high in a corner: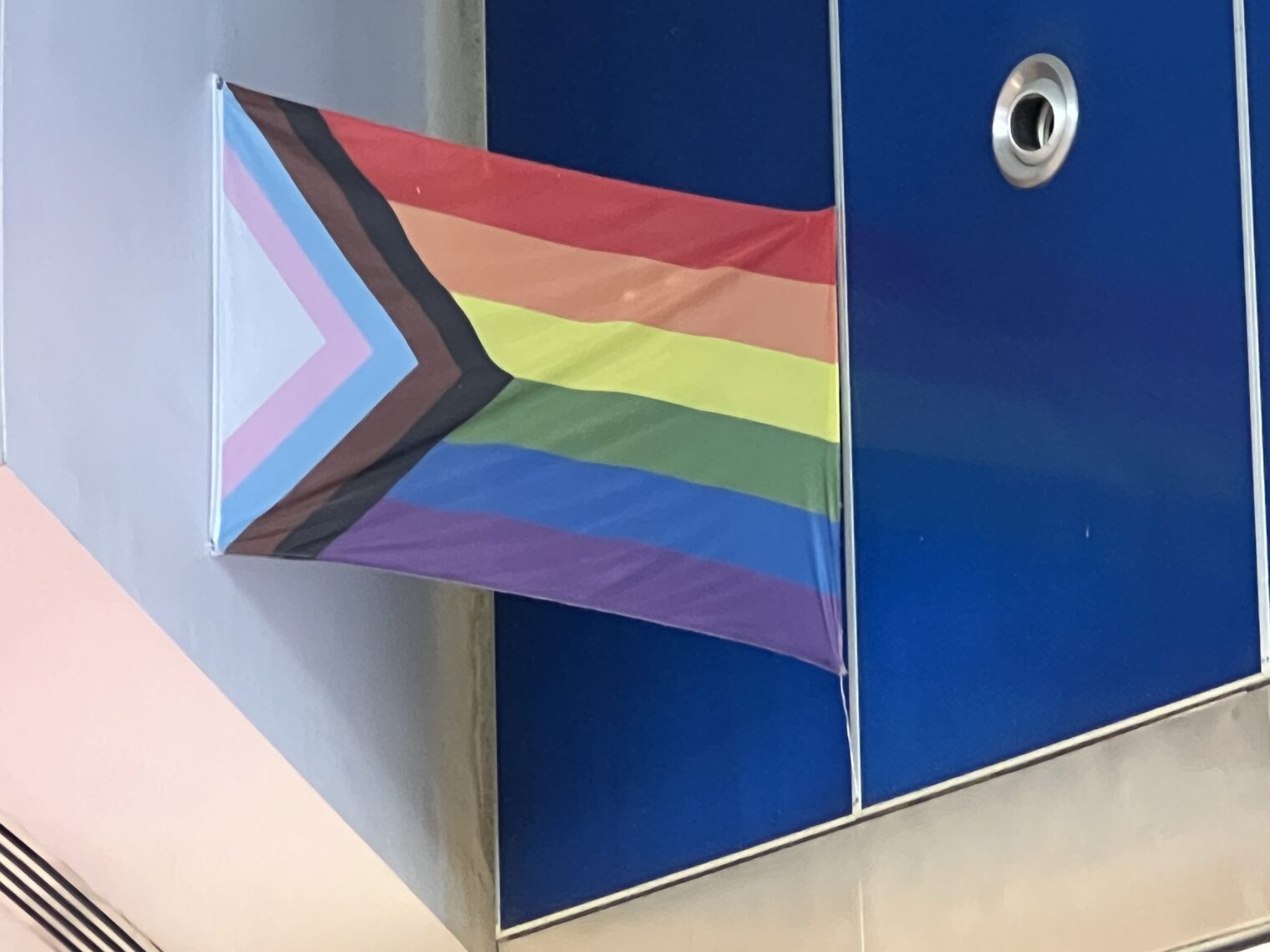 There was no explanation for the flag's presence and, given its mounting point 10′ above any practical signage, most passengers probably wouldn't have noticed it. But the flag kept the $550 million (pre-Biden; completed in 2008) building from being in an unsanctified state. I'm think that the rainbow flag might be the mezuzah for Democrats.
Loosely related….
If we click through on the above, we learn
This flag combines 40 different flags from LGBTQIA+ communities around the world, including: Abrosexual, Aceflux, Agender, Ambiamorous, Androgynous, Aroace, Aroflux, Aromantic, Asexual, Bigender, Bisexual, Demifluid, Demigender, Demigirl, Demiromantic, Demisexual, Gay/MLM/Vinician, Genderfluid, Genderflux, Genderqueer, Gender questioning, Graysexual, Intersex, Lesbian, Maverique, Neutrois, Nonbinary, Omnisexual, Pangender, Pansexual, Polyamorous, Polysexual, Transgender, Trigender, Two Spirit, Progress Pride, Queer, Unlabeled.
This leads to the question of how "Unlabeled" people can form a "community". The Unlabeled will label themselves Unlabeled to join the Unlabeled Community? Don't they then become Labeled due to the Unlabeled label?