Elon Musk fired a lot of people from Twitter today (CNN). But the advertisers are leaving even faster, now that there is the potential for users to utter misinformation, e.g., that COVID-19 "vaccines" don't prevent infection and transmission.
Appeasement doesn't work, apparently. Government-funded General Motors and Pfizer, for example, will no longer advertise on a platform that allows people to say things that are contrary to what the Biden administration wants residents of the U.S. to hear.
Let's look at the overall quality of the product that the pre-rightsizing crew developed. Suppose that we are searching to see if Kanye West has been unpersoned. A search for "kanye west" does not yield Kanye West's profile: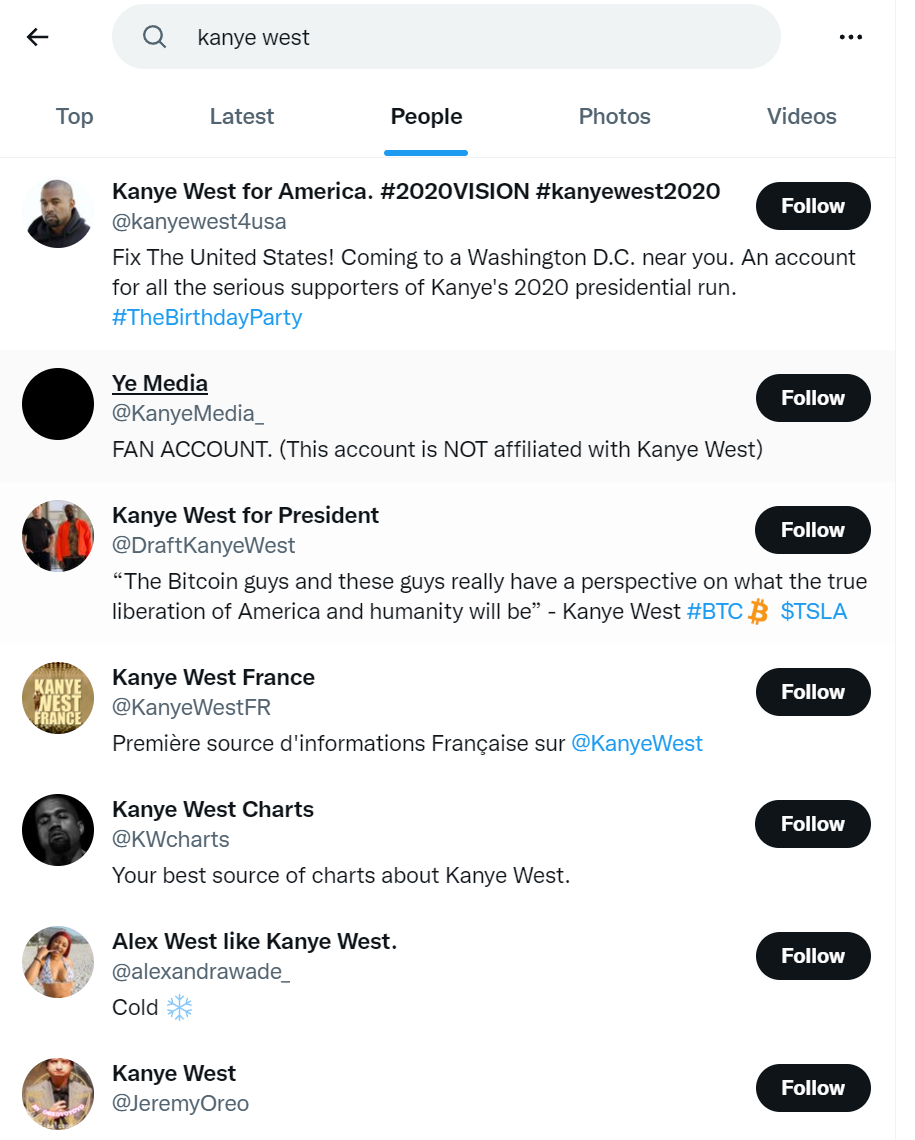 How about "@kanyewest" as a search string?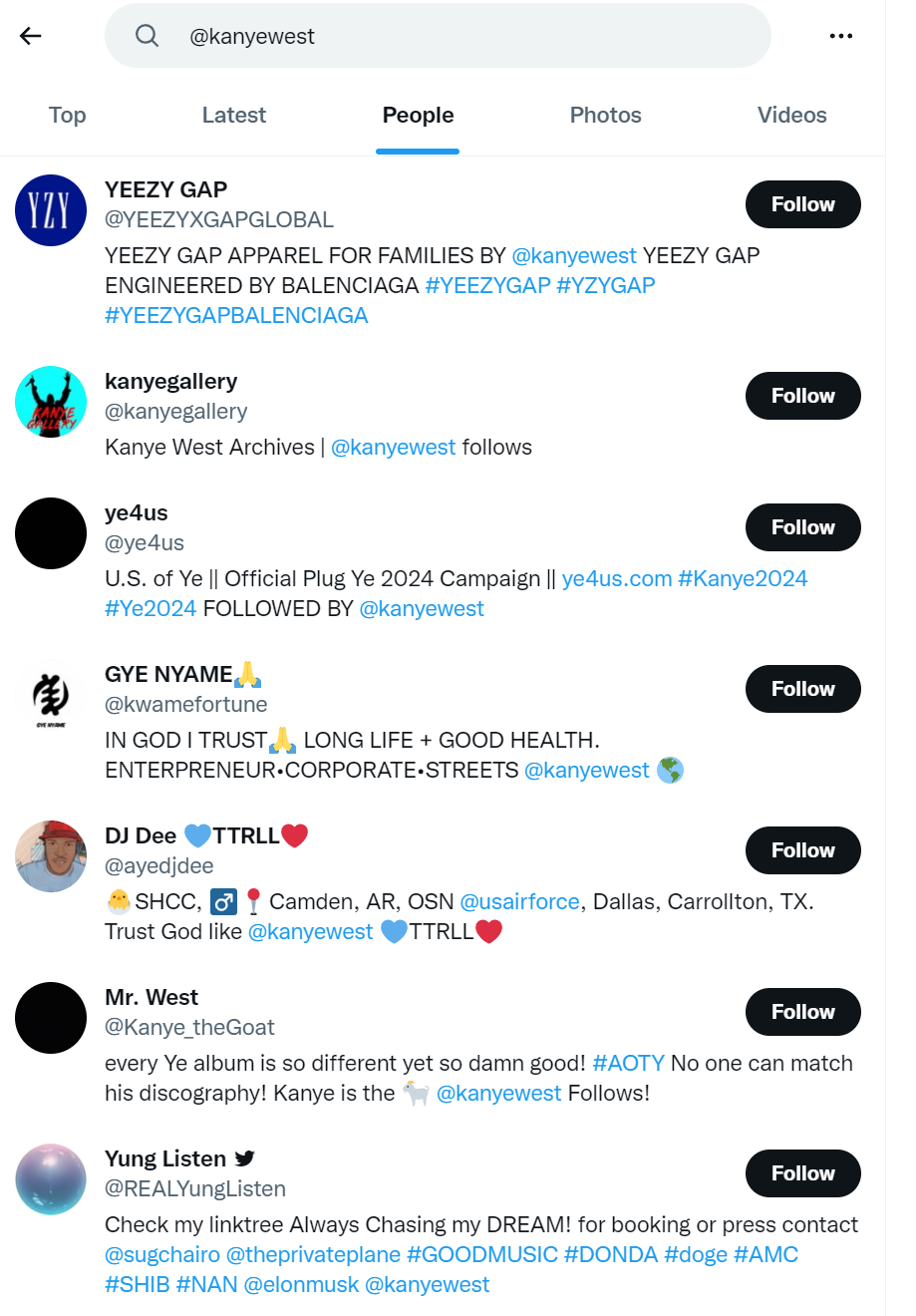 What if we type "kanye west twitter profile" into the Google?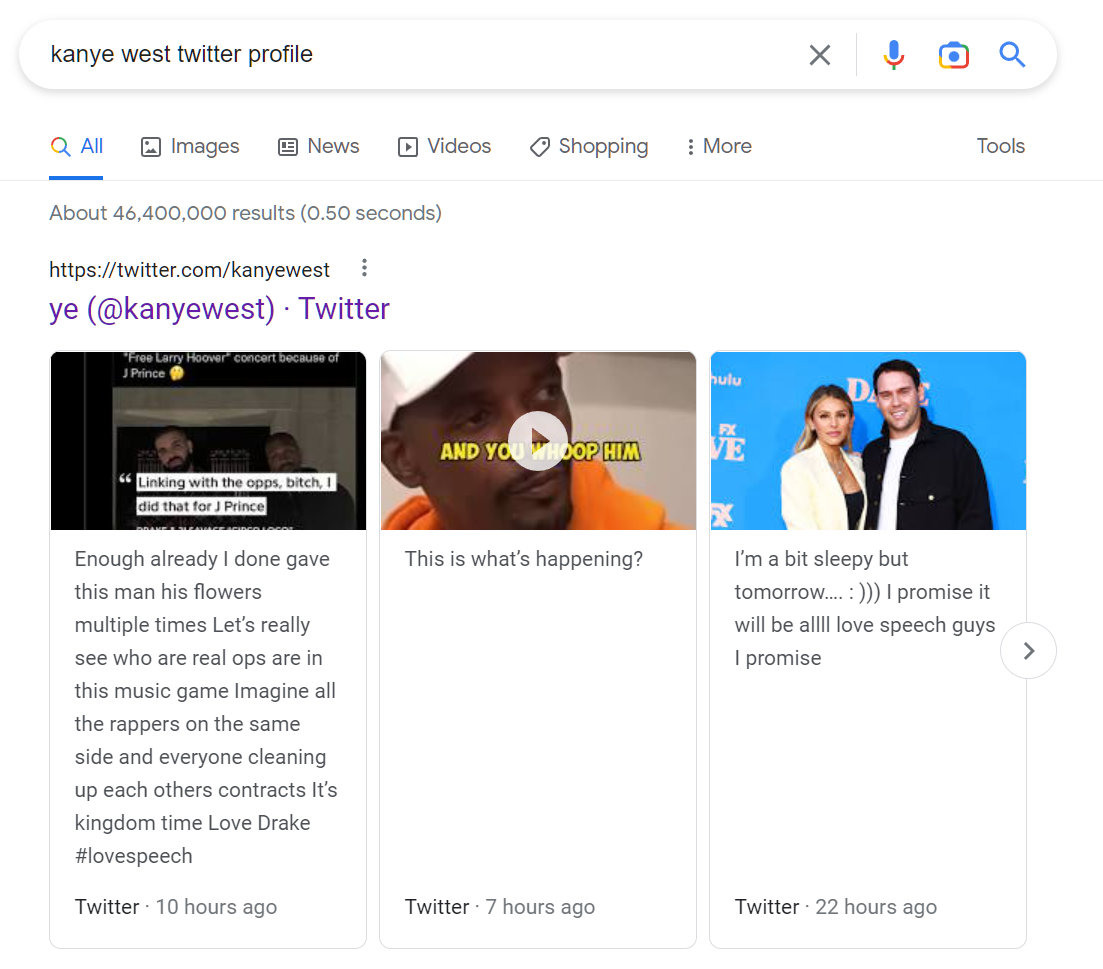 There is an account and it exactly matches one of our search strings ("@kanyewest"), but Twitter couldn't find it! Maybe this is because Google hired everyone competent? Bing also shows the @kanyewest account as the number 1 result. So does Duck Duck Go.
How soon do we think we can start seeing the kind of big improvements in Twitter that a good product manager could drive, e.g., "If you type 'Kanye West' it has to return Kanye West's account as the first result."
How did Elon Musk and team zero in on the low-productivity workers? You'd think it would take a few months for new management to figure out which programmers on the search team were the good ones.
Also, when do we get a high-quality remake of the following:
Elon Musk can play himself.
Some lines:
Put that kombucha down! Kombucha's for accepted check-ins only.
The good news is you're fired. The bad news is that all you've got is just one week to regain your jobs. Starting with tonight's git. .. First prize: a Tesla S. Second prize: a set of pronouns. Third prize is you're fired.
f*ckin' f*ggots -> f*ckin MAGAs
ABC = Always Be Censoring
I made $970,000 last year -> I lost more than $100 billion this year.
Update, November 5: