One of the long-held dreams of people in general aviation is that a car company would come in and fix all of our woes (high costs, low volumes, intensive maintenance requirements, dumb-as-bricks systems). If Honda, for example, could make an airplane that is as comfortable and reliable as a Honda Odyssey minivan, mass-produced at a reasonable price, life would be awesome.
Well, Honda actually did go into the airplane business! And it took them way longer to push the plane out the door than it would have taken Cessna or Embraer. And an operator of the first-generation plane at NBAA 2022 gave the airplane low marks. (I wrote a review of the plane in 2016.) The airplane is fueled from a single point in the tail, which requires a ladder, and can take nearly 30 minutes for a line guy (this desirable job working in the cold or heat is almost always done by those who identify as "men") to fill. During this time there will be periodic overflows that will cover the line guy in Jet A. When finished, the plane was never able to hold the advertised maximum capacity. "We were always 100 lbs. light." The lav is externally service, but in a non-standard way that results in some bad outcomes. "Ten percent of the Gen 1 airplanes went off the runway," noted the operator. "They've maybe fixed that in the newer ones by limiting nosewheel travel depending on speed."
The plane itself did not end up having way better specs or a lower price than the very light jet/light jet competition. Honda announced a variety of Gen 3 features at NBAA. There is an extra fuel tank under the tail, which increases the ability to accept fuel, extends range slightly. A light next to the fuel filler comes on when the massive overflow spray is imminent: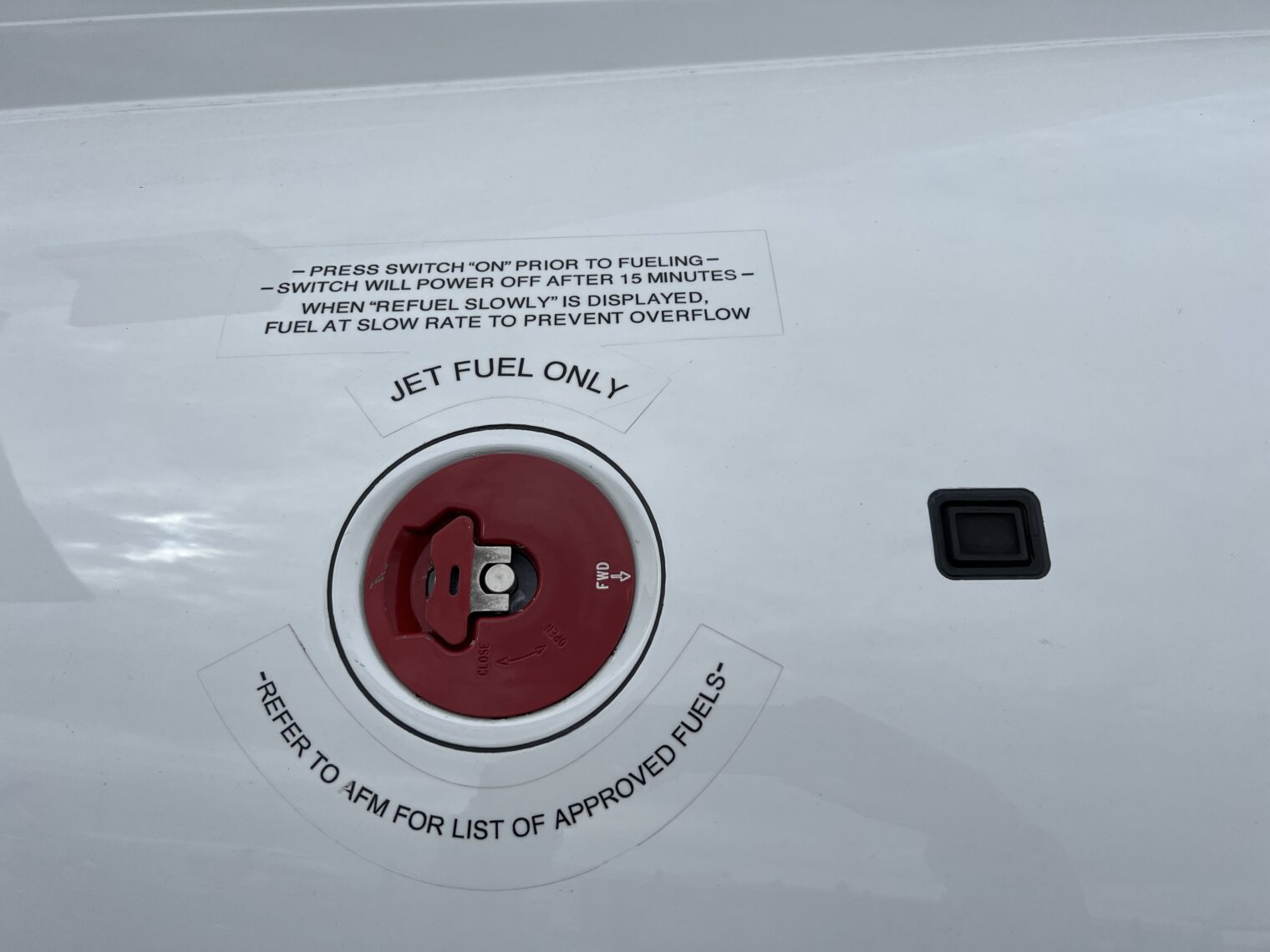 The cockpit is more or less unchanged. It is a clean Garmin G3000, with no overhead panel and a general lack of clutter: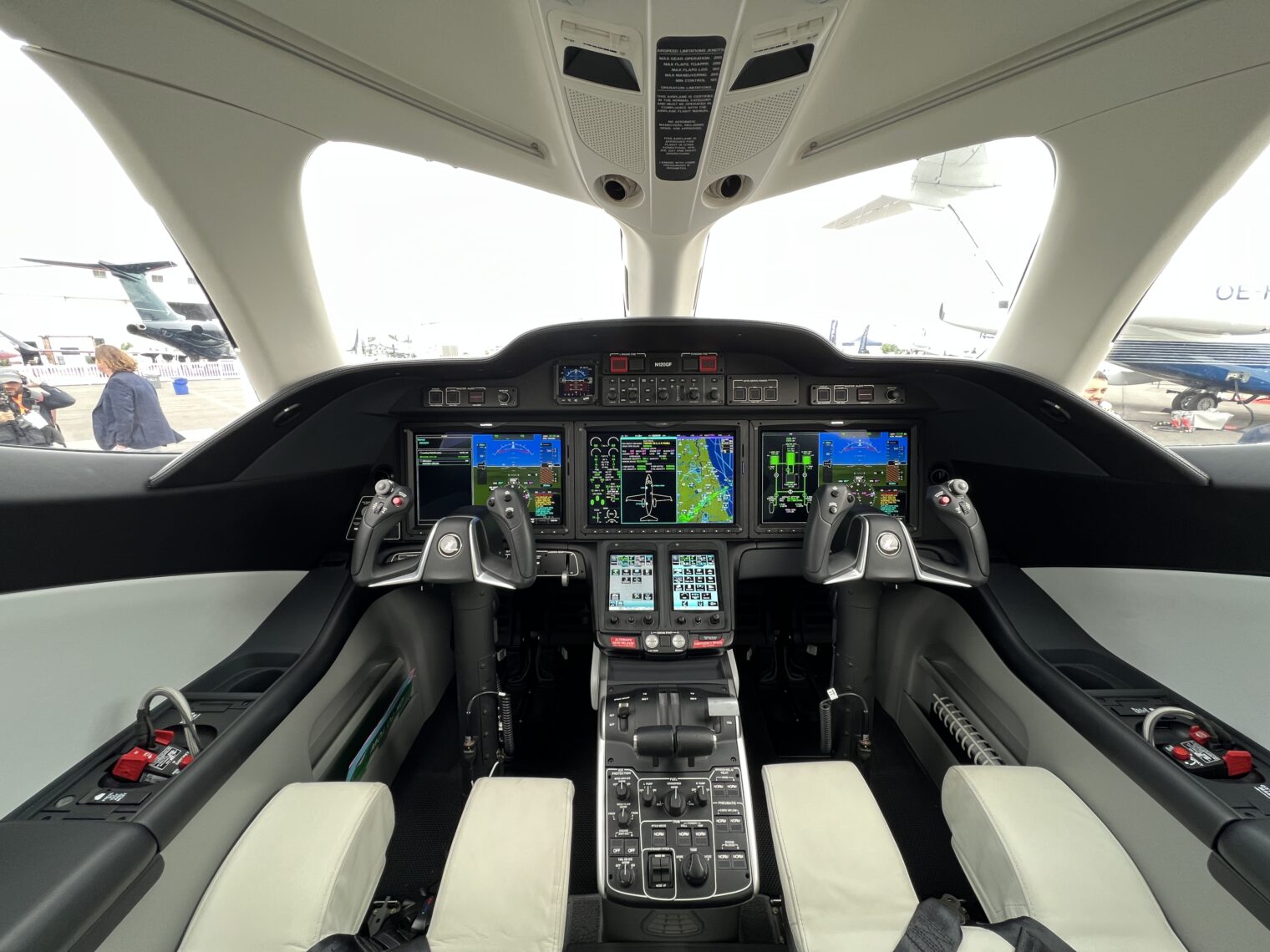 What will be new in the cockpit are autothrottles and a big button for the amazing Garmin Autoland system.
Performance:

How many Bidies for this wonderful device? About $7 million, which sadly means that all of Honda's manufacturing and engineering expertise aren't doing anything to bring the price of new aircraft down (it's cheaper than the Embraer Phenom 300, but not if you adjust for size, seats, range, etc. (and the per-hour operating cost may be similar); it is more expensive than the Embraer Phenom 100 and Cessna M2 jets and provides some additional performance and cabin size).
Related: