From the Nasjonalmuseet in Oslo: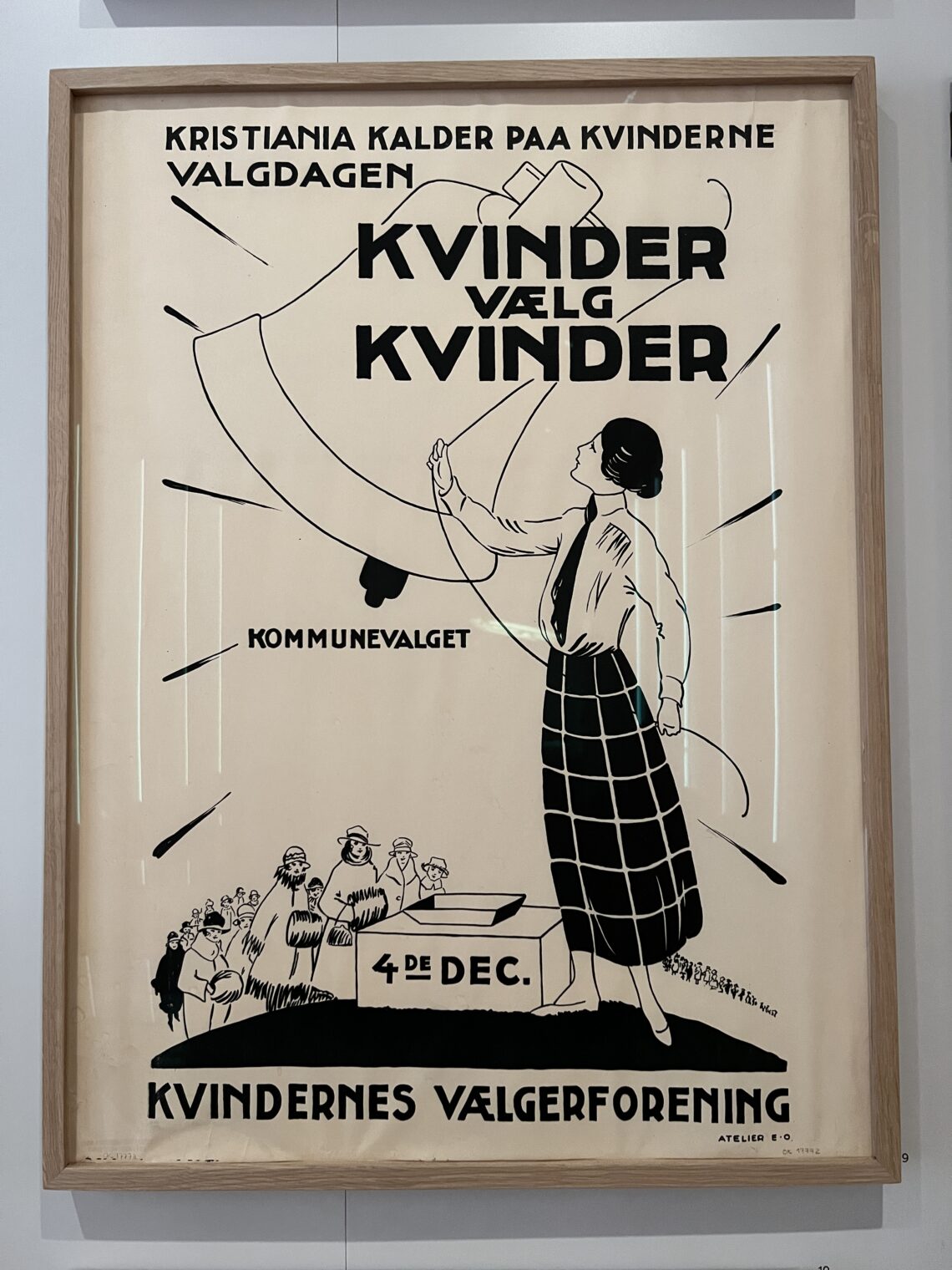 Kvinder vælg Kvinder. If your Norwegian is a bit rusty, the museum provides an English translation of this 1916 poster:
Related:
"Women Are So Fired Up to Vote, I've Never Seen Anything Like It" (NYT, 9/3): Especially since the ascension of Donald Trump, numerous tragedies and extreme policies have been met with little political consequence: schools targeted by mass murderers, immigrants treated as subhuman and autocratic regimes around the globe affirmed as allies. … In the weeks following the leak of a draft ruling in the Dobbs v. Jackson Women's Health Organization case, which all but guaranteed the end of abortion protections under Roe v. Wade, it initially seemed this pattern would hold. … But once the actual Dobbs decision came down, everything changed. For many Americans, confronting the loss of abortion rights was different from anticipating it. In my 28 years analyzing elections, I've never seen anything like what's happened in the past two months in American politics: Women are registering to vote in numbers I've never witnessed. … In the six months before Dobbs, women outnumbered men by a three-point margin among new voter registrations. After Dobbs, that gender gap skyrocketed to 40 points. Women were engaged politically in a way that lacked any known precedent.