In Democrats love elderly white guys, Florida edition (August 24), I predicted a 56:44 victory for Ron DeSantis in yesterday's election. Ray, in the comments, predicted a 6 percent margin for DeSantis. How did we do?
The voters, including all of the new ones driven into Florida by Andrew Cuomo and other Lockdown Governors, have spoken. The all-abortion-care-all-the-time campaign of Charlie Crist resonated with only 40 percent of Floridians whose votes were not suppressed. NYT: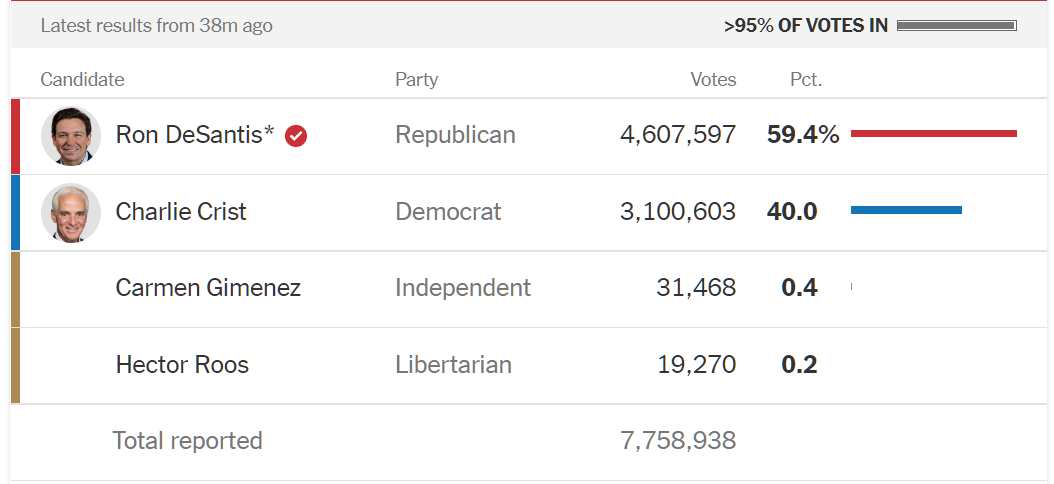 Ron DeSantis won by 1.5 million votes, a big improvement over the 50,000-vote margin he had in 2018 over Andrew Gillum.
Charlie Crist gave a "good congratulations to Governor DeSantis on his re-election" (YouTube). Prior to the election, Crist characterized DeSantis as a "fascist" who would "end democracy" in Florida. Is he talking about about the same Ron DeSantis?