On our way back from Paris, we checked in at JFK and the TWA Hotel to see how COVID-19 was doing in terms of living in the heads of New Yorkers. I was quickly rewarded with the trifecta: outdoors, bearded, masked.
The Lockheed-turned bar is a lot of fun. Note the official encouragement for the drunken business travelers to break out in song during the flight (how may police agencies would be summoned if that happened today?). Also the barf bag reminder about the canine member of the household. Take a look at all of the cylinders that the flight engineer had to monitor.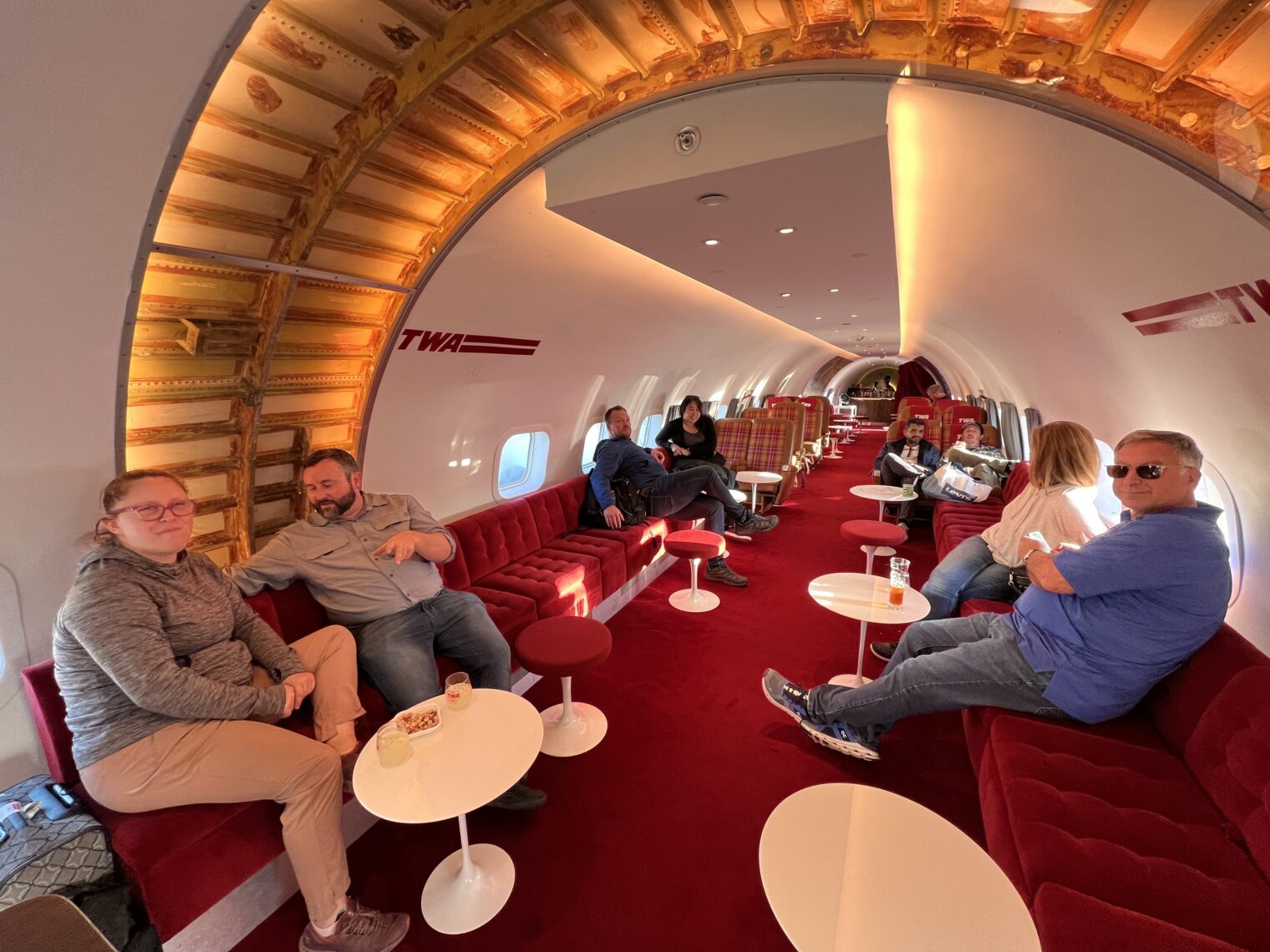 The pool deck is directly across from a two-level Emirates A380 gate: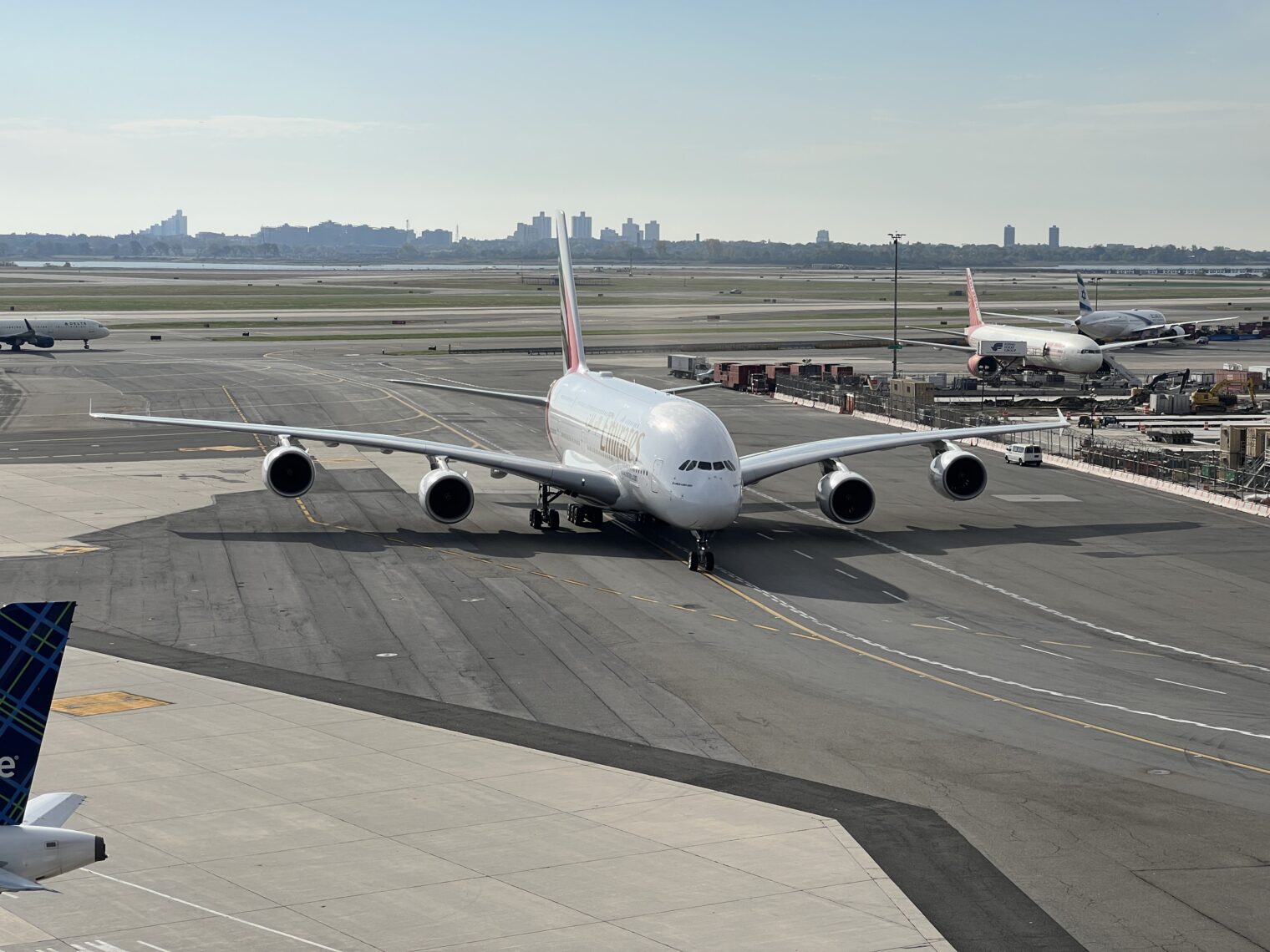 Wearing a mask is optional for workers, but quite a few still rely on the non-N95 mask rather than switching to a job that does not entail contact with the infected public: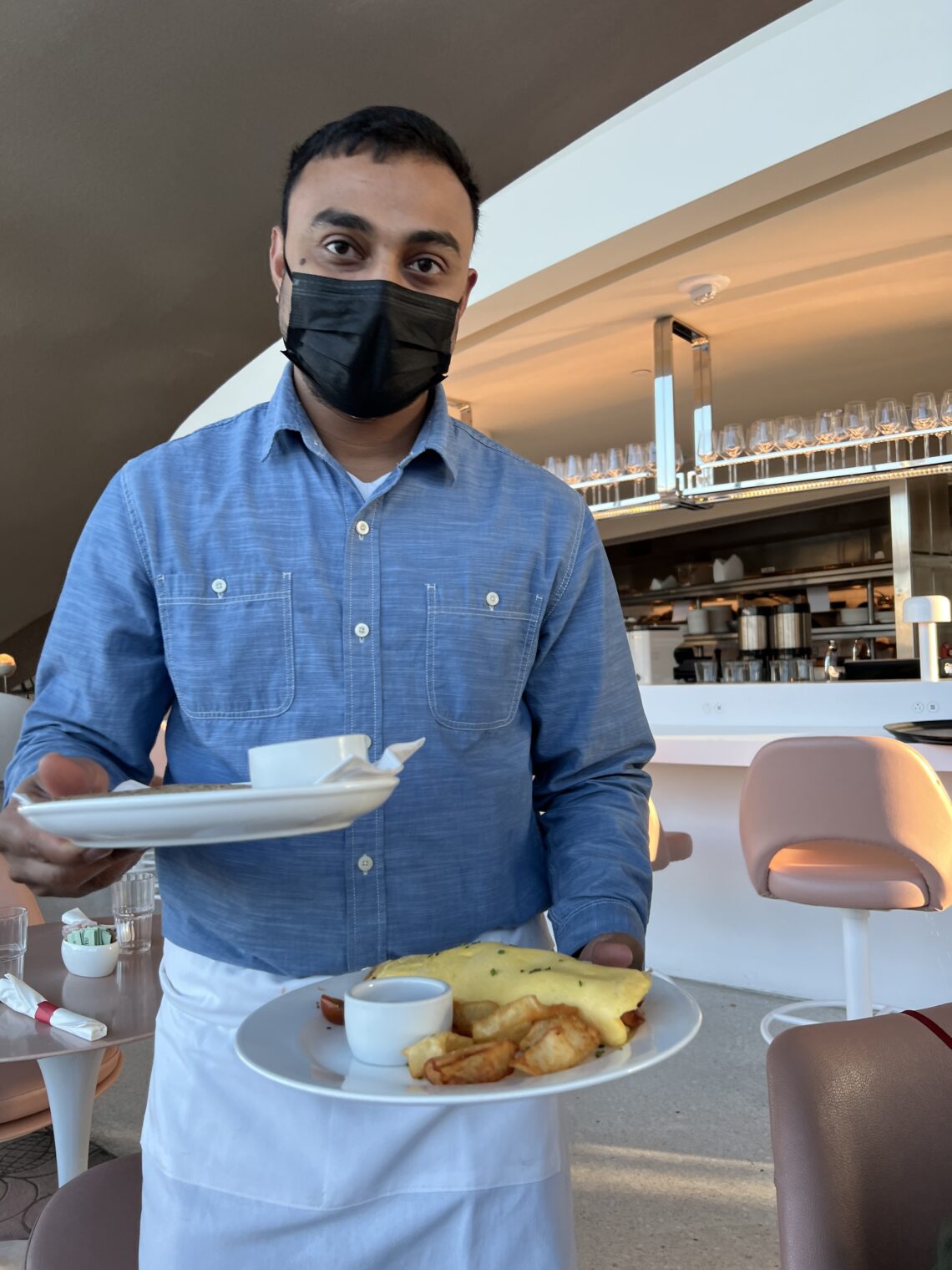 (The $32 omelet is served without toast; Senior Management's $20+ eggs came with toast… one piece.)
On the one hand, the folks who run the hotel want to help SARS-CoV-2 thrive by bringing people together in close physical proximity. On the other hand, they also remind visitors to "Stay Safe" by avoiding other humans. In-elevator screen: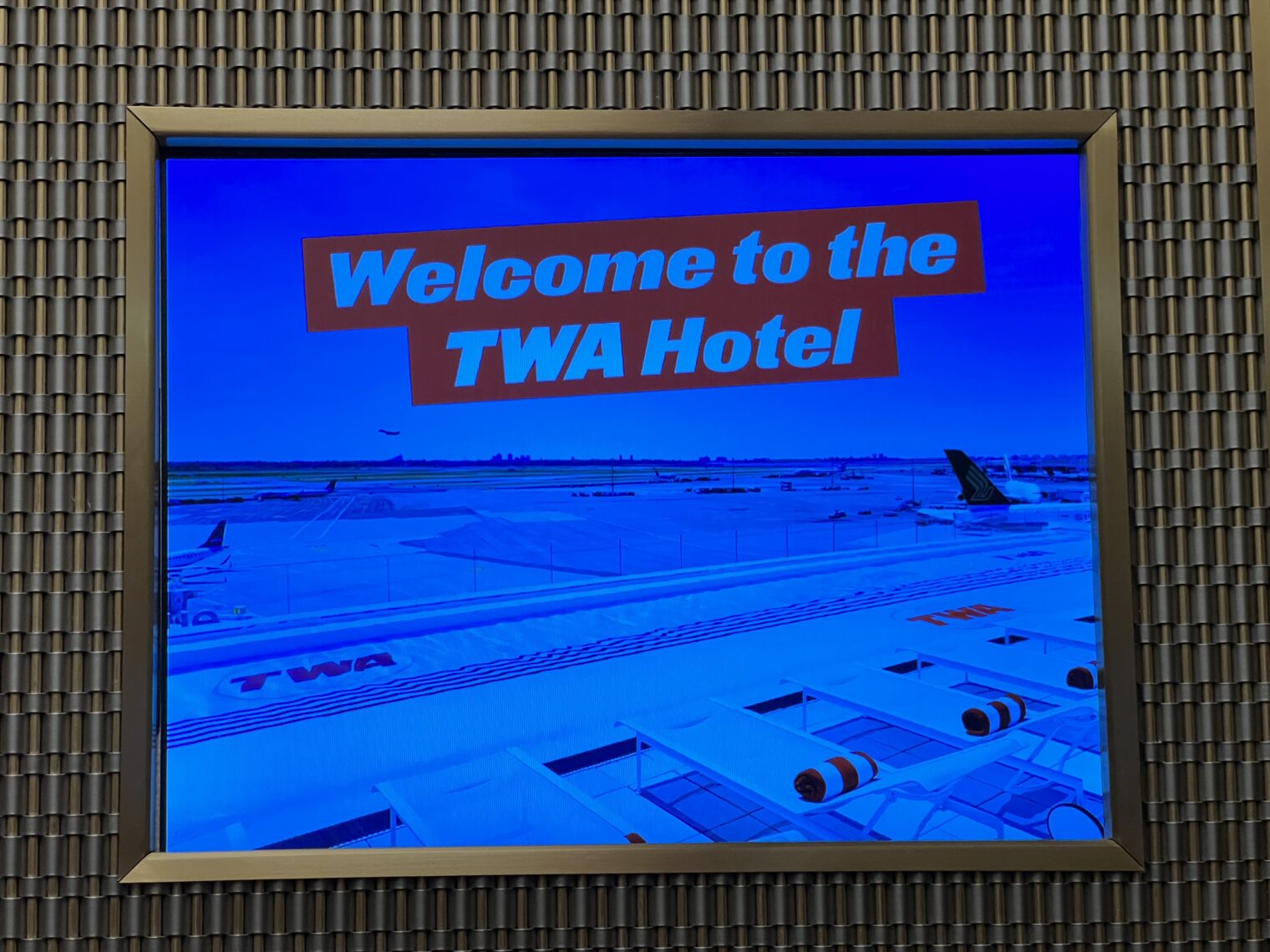 What about on the web sites of New York institutions? COVID-19 gets mentioned directly below the menubar on the Whitney's home page:
It's the very first thing on the Metropolitan Museum's home page:
If you don't click the "x" to acknowledge, the message about masks will be present over every page that you visit.
What if you leave the city? Get your mask in the airport:
New York-based JetBlue reminds folks to "Keep a healthy distance" while deplaning. Note the Fall of Saigon-style conditions that were inevitable once the airline decided to sell 100 percent of the seats. In other words, COVID-19 is serious enough that a lot of warning should be displayed. But COVID-19 is not serious enough to refrain from cramming the airliners to the absolute maximum capacity.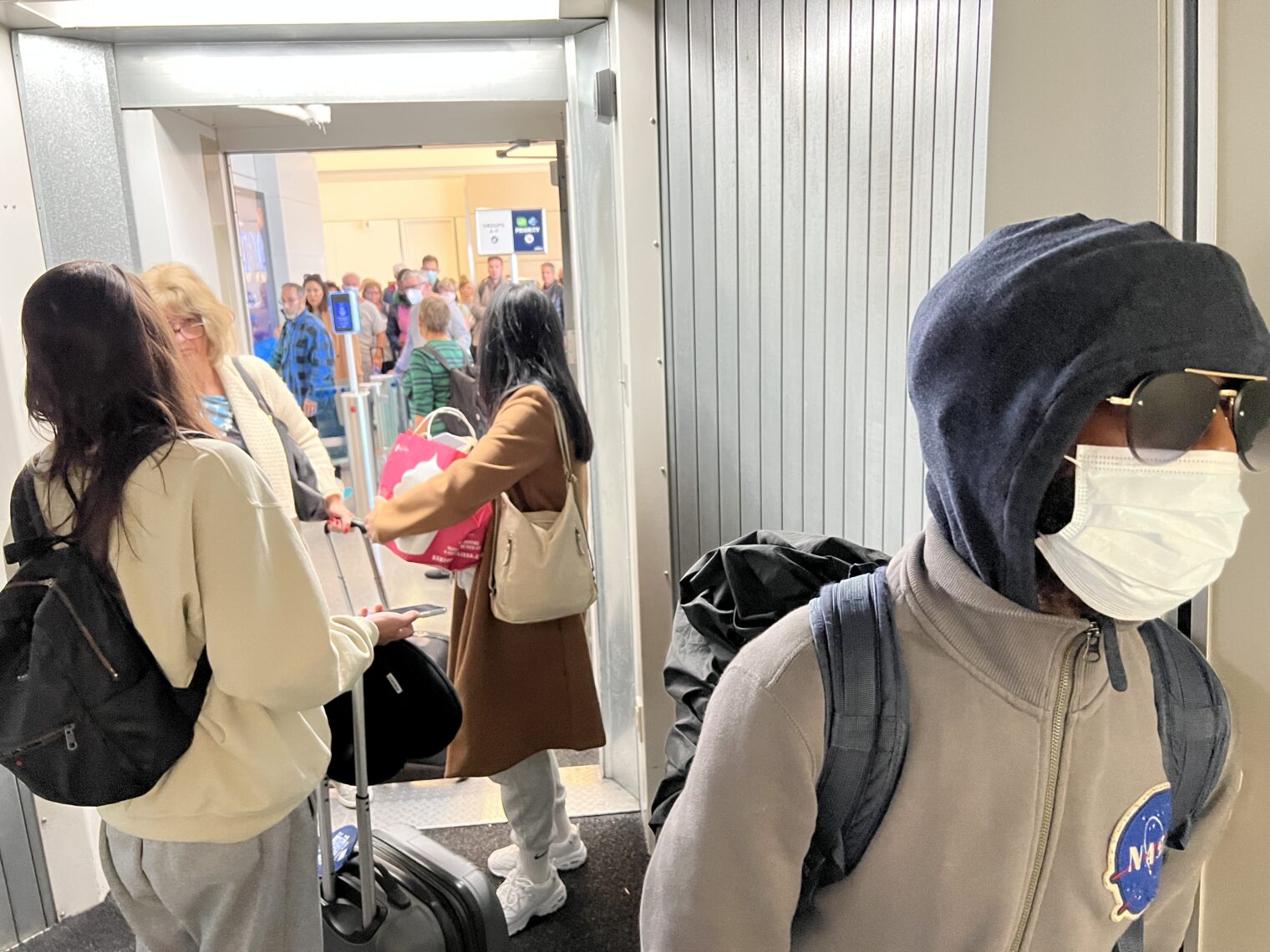 That was the mid-October COVID mindshare situation in New York.