In a document written, I think, well before the Elon Musk takeover, Twitter wanted to hit the following quotas: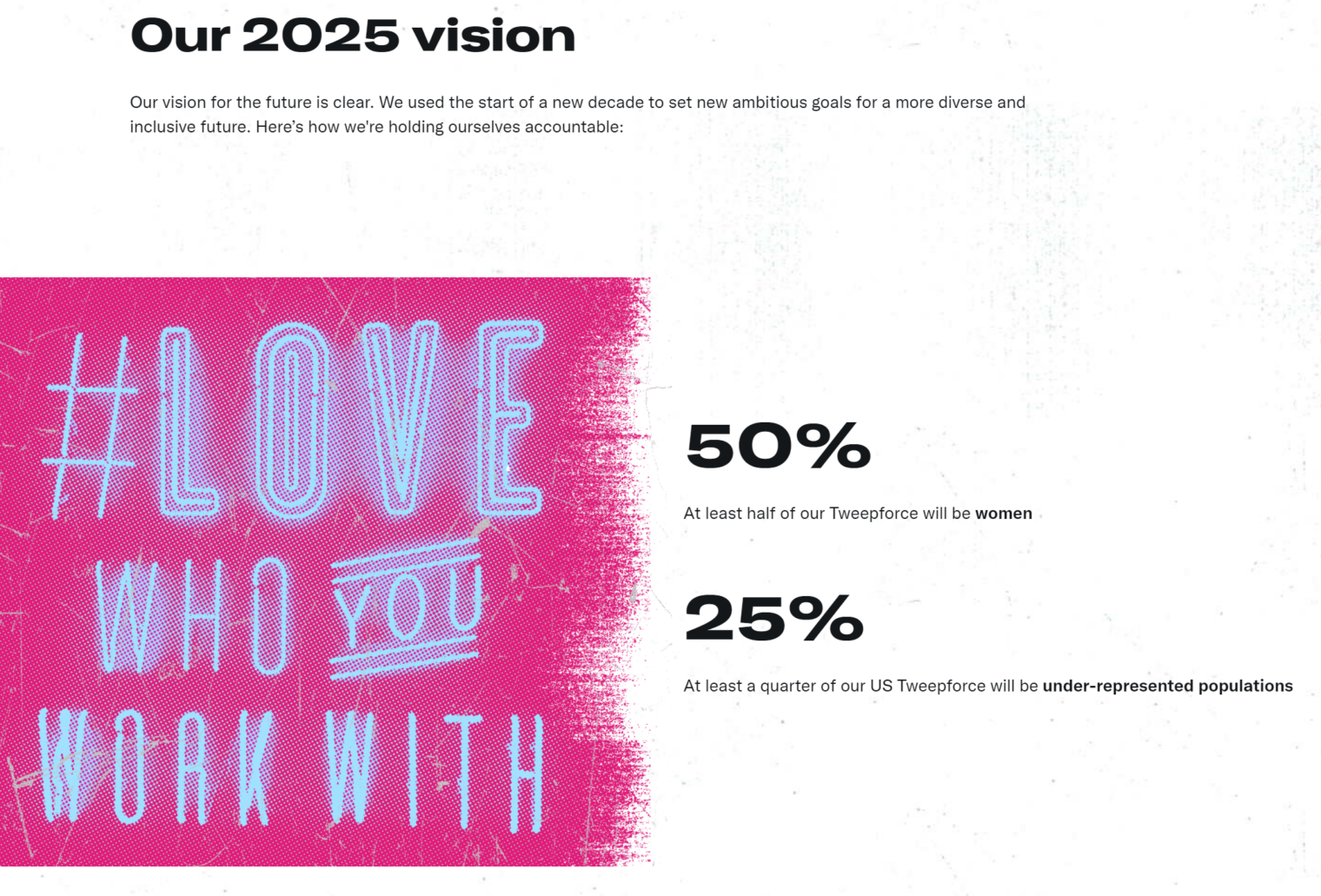 (Grammar police: Not "WHOM you work with?")
They already had 46 percent "women".

So they just needed to fire men and non-binary workers in order to achieve the 2025 dream in 2022. (Note that the quota of 50% for "women" necessarily meant that "men" would be less than half of the workforce because at least some of the workers would identify with the other 72 gender IDs recognized by Science.)
I wonder what Twitter meant for "At least a quarter of our US Tweepforce will be under-represented populations". Would "over 60" be "under-represented"? How about 2SLGBTQQIA+? Members of the LGBTQIA+ were 13.5 percent of the workers before Black Friday:

If LGBTQIA+ qualifies as "under-represented", Twitter could have filled its 25% quota simply by firing only workers who admitted to cisgender heterosexuality.
Who wants to guess what the diversity stats will look like the next time they're released? (Or maybe part of Dark Elon's plan was to fire the people who prepare these stats?)
Speaking of quotas, the United Nations is working toward a quota of 0% for the killing of journalists identifying as "women" (alternatively, a quota of 100% for the killing of journalists identifying with gender IDs other than "women").