Mindy the Crippler's primary leash, purchased in March 2021 from chewy.com:

The upper snap, useful for parking a dog outside of a shop, has failed. The same product is still available on chewy.com: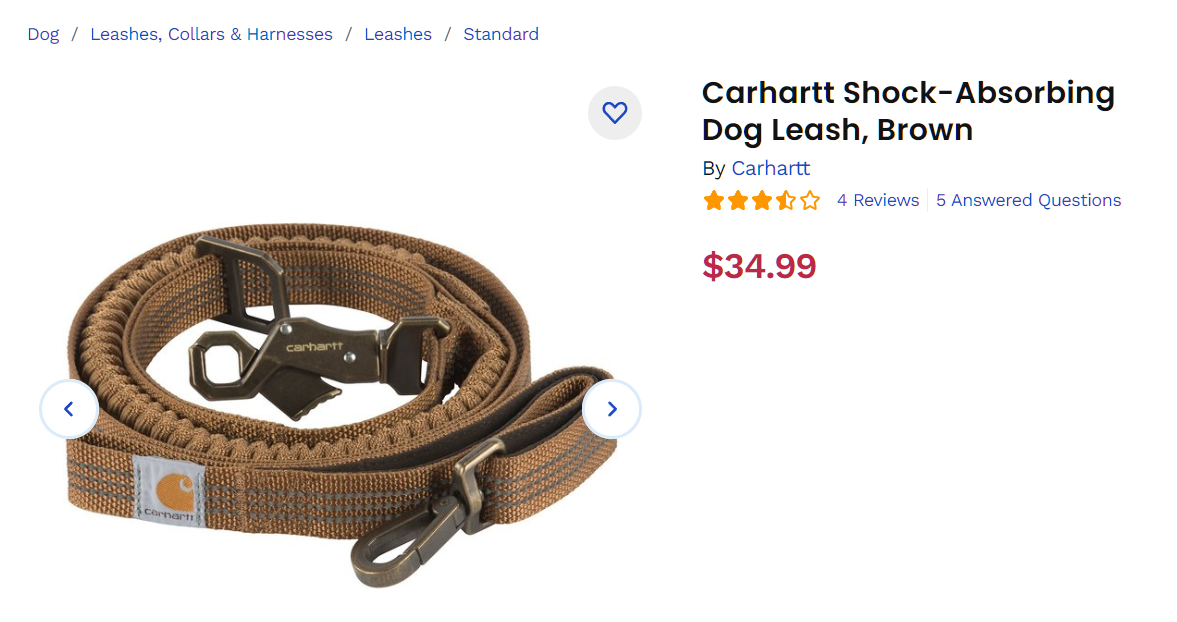 That's a 33 percent price increase in what the human and AI minds at Chewy.com think that a consumer will be willing to pay. The leash is actually available at $30 from Zappos so maybe this proves our Native American elders correct. Consumers are now so accustomed to Bidenflation that they won't question dramatically higher prices. This leads to price gouging ($5 worth, in this case) and massive profits.