Have folks tried to follow and understand the story about Twitter's pre-election-2020 suppression of the Hunter Biden laptop story and other material that politicians asked them to deep-six?
I think there is supposed to be a narrative in here, but it is so chopped up by the presentation as individual tweets that it is tough to follow.
Has Matt Taibbi mostly proved that Twitter needs a substantial re-thinking to be suitable for long-form text? (I think tweets should be allowed at any length up to the standard relational database CLOB (character large object) limit of 2 billion characters, but a reader sees only a short summary (that long-form authors are forced to craft) until he/she/ze/they clicks "more")
Readers: Have you figured out whether there is anything of interest in this reveal of internal Twitter machinations?
Update: In the official NYT version of history, Twitter's shaping of what viewpoints people could express (or send to each other in private messages) never happened. The front page of the NYT time has space to talk about "notable diversity" of the U.S. World Cup team, but there is nothing about the Twitter files reveal. (Separately, I dispute that the US team is diverse. There are no gender ID requirements for World Cup players and yet for some reason players of only one gender ID have been selected.)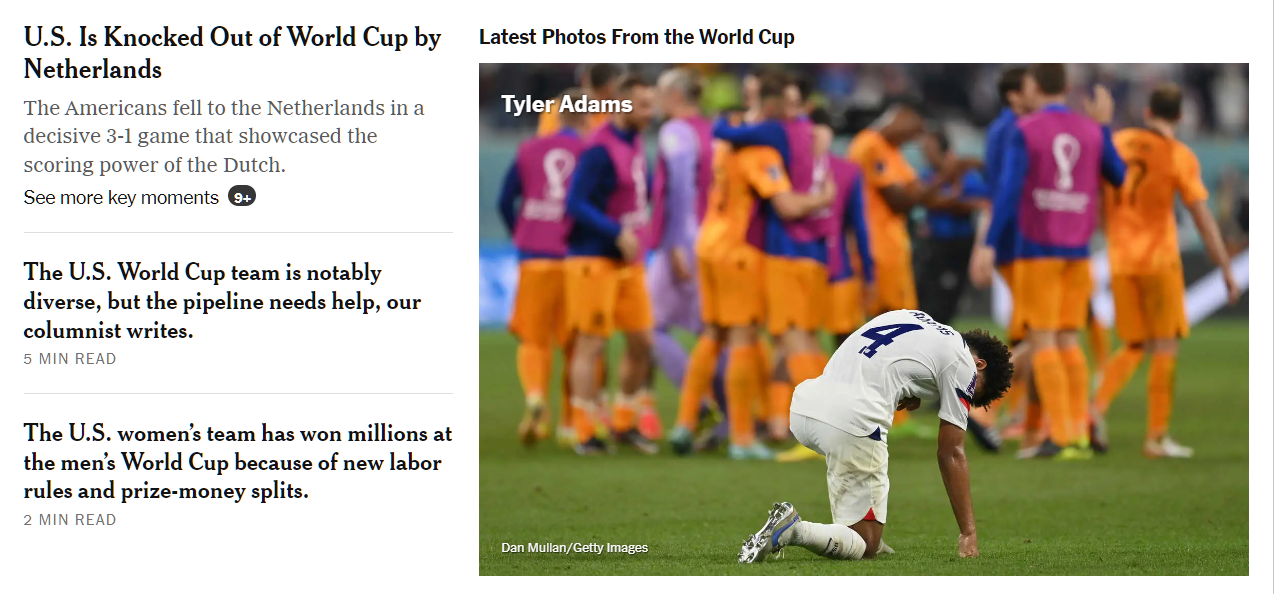 (Joe Biden's granddaughter also does not exist according to the NYT. A search for plaintiff "Lunden" Roberts or granddaughter "Navy Joan" yields no results on nytimes.com.)