As we remember Pearl Harbor today, I will share some photos from a recent visit to the National WASP WWII Museum in Sweetwater, Texas. I learned that just over 1,800 women who'd already earned at least Private certificates were invited to train as Women Airforce Service Pilots (closer to 1,000 completed the program). The museum does a good job of walking visitors through the progression of training to fly military aircraft.
I knew that WASPs had ferried new aircraft from the factory to military bases, but I didn't realize that they'd also towed targets for live fire practice (video interview). Remarkably, none of the women were killed during this activity.
Some details on the admissions and training processes: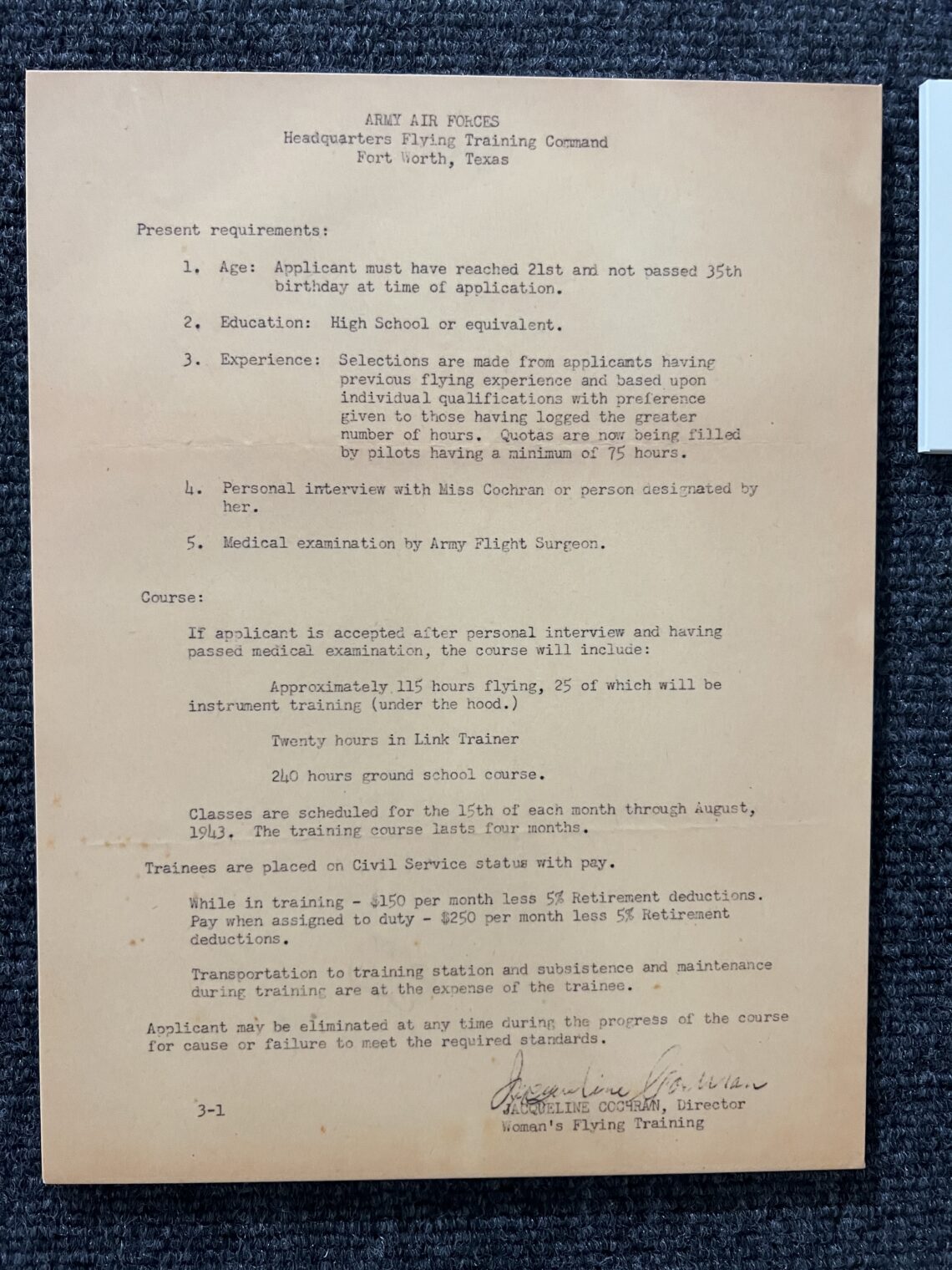 Note that an interview with Florida-native superstar pilot Jacqueline Cochran was required.
The museum preserves some of the trainer aircraft (airworthy, apparently; note the oil drip pans) and shows off the skeleton of a "Bamboo Bomber":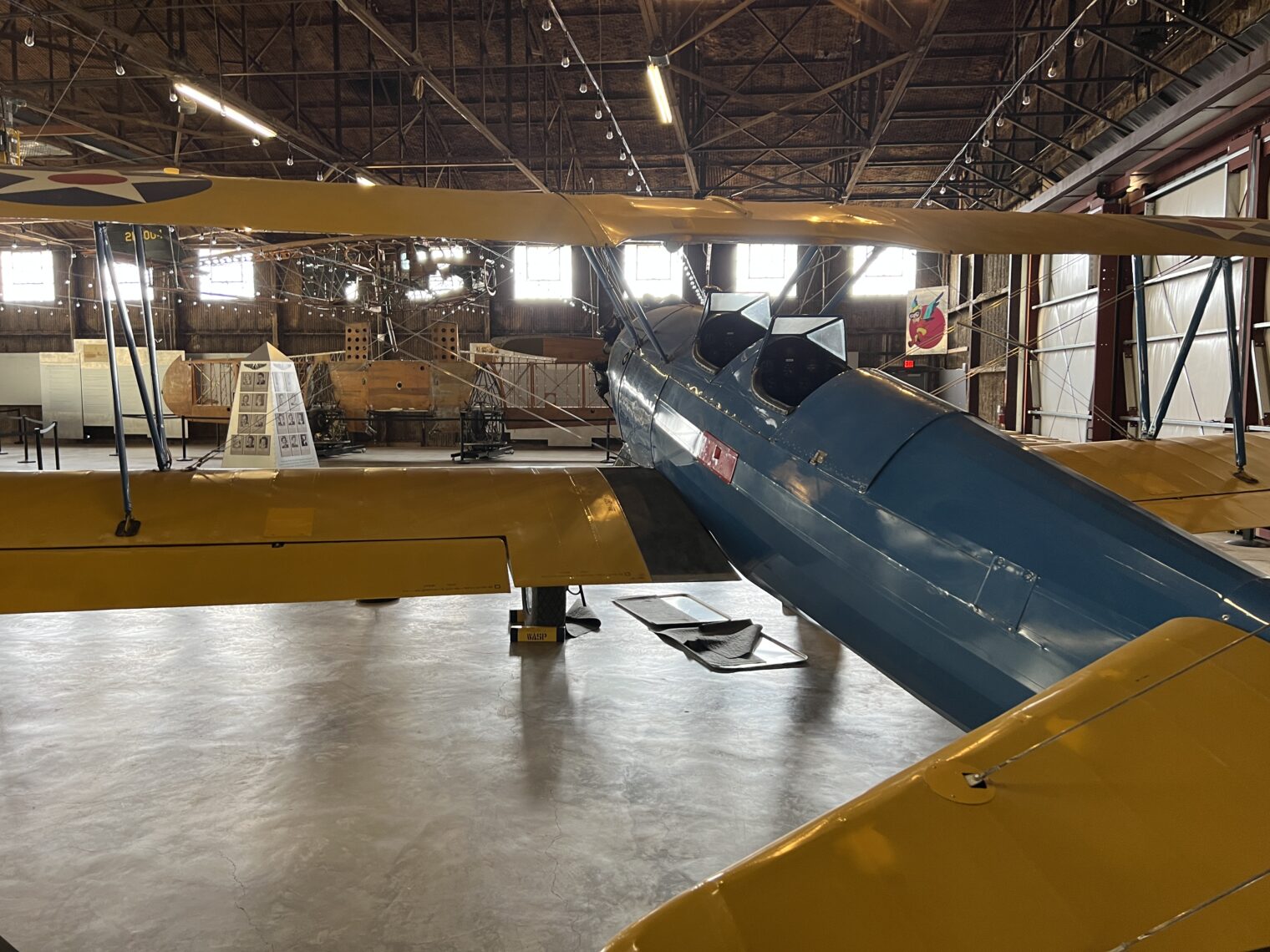 There are some poignant stories and memorials regarding each of the 38 WASPs who died during the two years that the program existed. No WASP was ever in combat, but there was plenty of potential for a mechanical problem in an airplane made without CNC machine tools. There was no moving map, no GPS, no NEXRAD for weather, etc.
WASPs were civilians, though Jimmy Carter retroactively made them military personnel (on the one hand, their job was nowhere near as dangerous as being a combat pilot and they never had to deploy overseas; on the other hand, their job entailed far more danger than that faced by millions of military men, e.g., those who worked stateside at desks). The museum highlights later female-identifying military pilots. The sign below makes it sound like an F-14 crash was the plane's fault (after mismanaging an approach, Kara Hultgreen stomped on the rudder like a student pilot, which killed one engine, and then failed to manage the single-engine go-around).
The sign below about Colleen Cain caused me to search for more. She and two fellow crewmembers died going out at night into horrific weather to try to save seven sailors on a fishing boat. They had trouble with navigation, plainly, and ended up hitting terrain. They would all likely still be alive today given GPS and moving terrain maps. It is tough to understand how people can be brave enough to fly helicopters for the Coast Guard. A core part of their job is going out into weather bad enough to sink ships.
The museum's conference room featured incredibly comfortable "sled" chairs that allowed a slight recline and had sufficient cushioning. It looks like they are Office Master OM5 stacker chairs. I am tempted to order some for kitchen table use!
Admission is free, but donations are welcome.