"Harvard names Claudine Gay 30th president" (Harvard official news, 12/15/2022) quotes the new leader:
There is an urgency for Harvard to be engaged with the world and to bring bold, brave, pioneering thinking to our greatest challenges.
What are humanity's greatest challenges? A month before the university shut down entirely due to the COVID-19 emergency… "HARVARD MEDICAL SCHOOL FACULTY CALL FOR DIVESTMENT, DECLARATION OF CLIMATE EMERGENCY":
A week after Harvard's Faculty of Arts and Sciences voted to divest from fossil fuels, the Faculty Council of Harvard Medical School has issued a call of their own. Their overwhelming passage of a resolution calling for divestment and declaration of a climate emergency, which is yet another accomplishment of one of the largest faculty activism movements in university history, sends a clear message to university administration that it's time for real climate action.

"The adoption of these resolutions will put Harvard Medical School in the best possible position to tackle the existential crisis of climate change…."
Attacked by a global pandemic and also by our own CO2 emissions, humanity is hanging on by a thread. Is the new Harvard president a solar cell engineer, a carbon capture engineer, a space-based solar shade engineer, a climate prophet, a virologist, a vaccinologist, a public health shutdownologist, or a maskologist? Here's what Harvard says:
Gay is recognized as a highly influential expert on American political participation. Her research and teaching explore how various social and economic factors shape political views and voting behavior. She is the founding chair of Harvard's Inequality in America Initiative, a multidisciplinary effort that has advanced scholarship in areas such as the effects of child poverty and deprivation on educational opportunity, inequities in STEM education, immigration and social mobility, democratic governance, and American inequality in a global context.
In other words, she's an expert on Comparative Victimhood. She provide us with insight into "inequities in STEM education" when she herself would not be qualified to teach science in an elementary school (but maybe she could teach Science?).
Let's look at Dr. Gay's scholarly work from before she became an administrator. "Seeing Difference: The Effect of Economic Disparity on Black Attitudes toward Latinos" (American Journal of Political Science 2006). In other words, she can tell us what our Black brothers, sisters, and binary-resisters think of our Latinx neighbors, but why does it matter if we are plagued with Covidiots who won't wear masks and who therefore put all 333 million Americans at risk of dying from the next virus? Our Black and Latinx neighbors will be equally dead (and also quite a few miles away if we were still living in our former suburb of Boston that was rich in BLM and No Human is Illegal signs).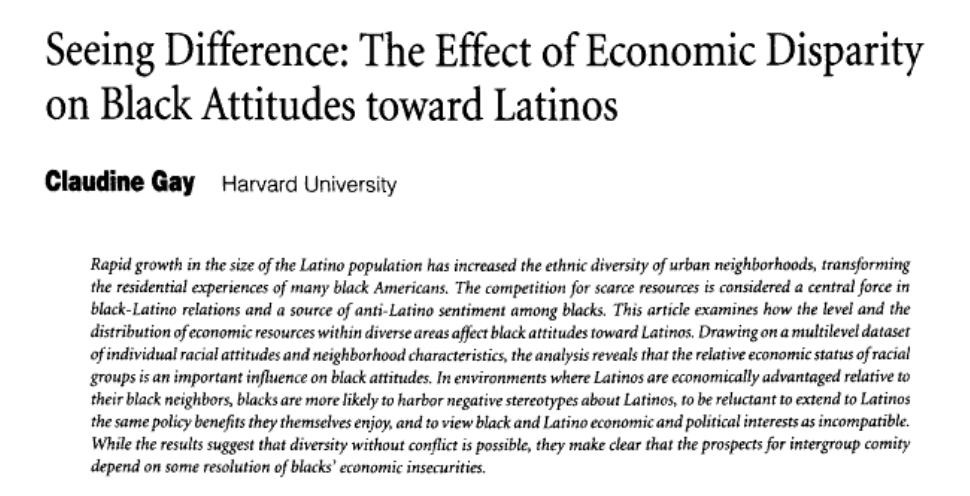 How about "Doubly Bound: The Impact of Gender and Race on the Politics of Black Women" (1998; note the failure to capitalize "Black"). Precious Black and expendable white women will be equally dead after humanity fails to tackle the "existential crisis" of climate change that Harvard has identified.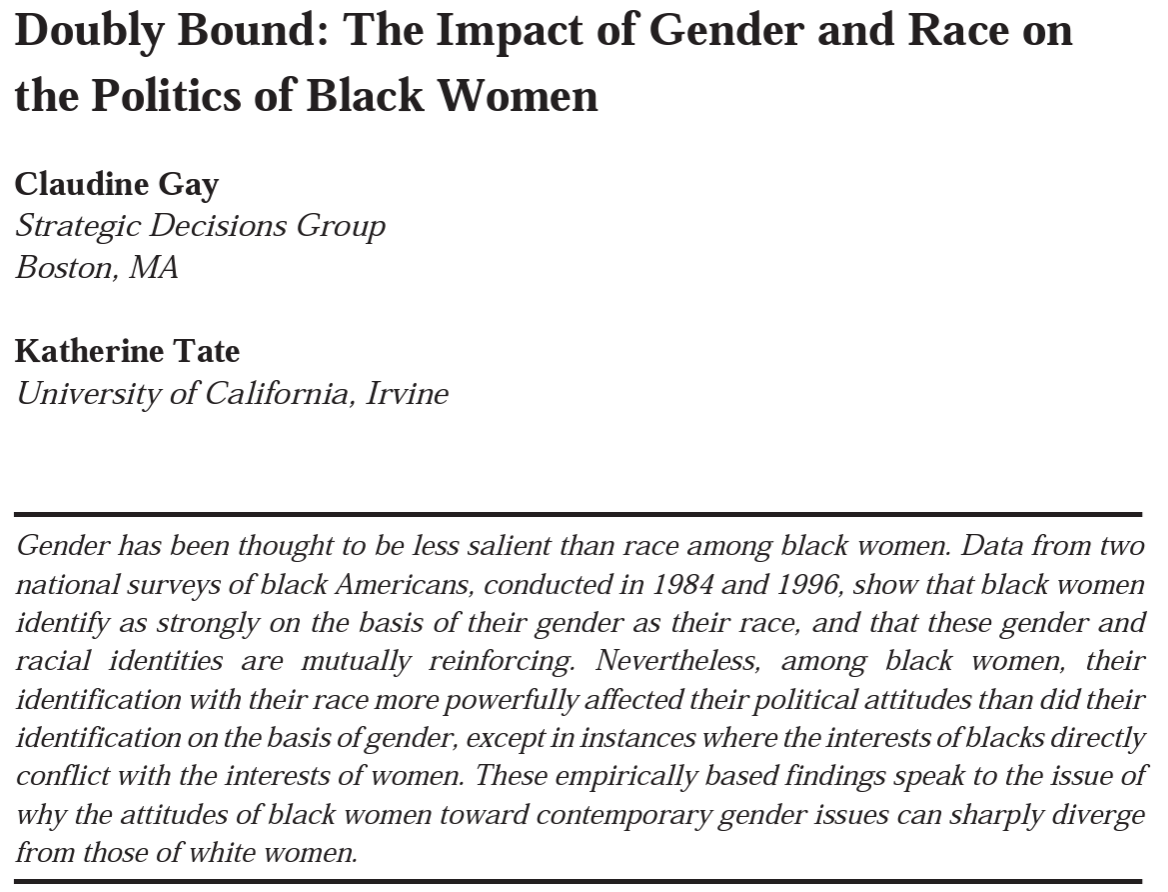 Please don't construe this blog post as conveying my personal opinion that Climate Change and respiratory viruses are existential crises for 8 billion humans or that Climate Change and respiratory viruses are more or less important than Comparative Victimhood. I'm only pointing out that it seems inconsistent for a research institution that has identified what it calls "existential crises" for humans to appoint as president someone who has no apparent qualifications for dealing with those crises.