In testing the new iPhone 14's satellite SOS feature before a trip to Death Valley, where getting lost sometimes leads to death, I reached the following demo screen: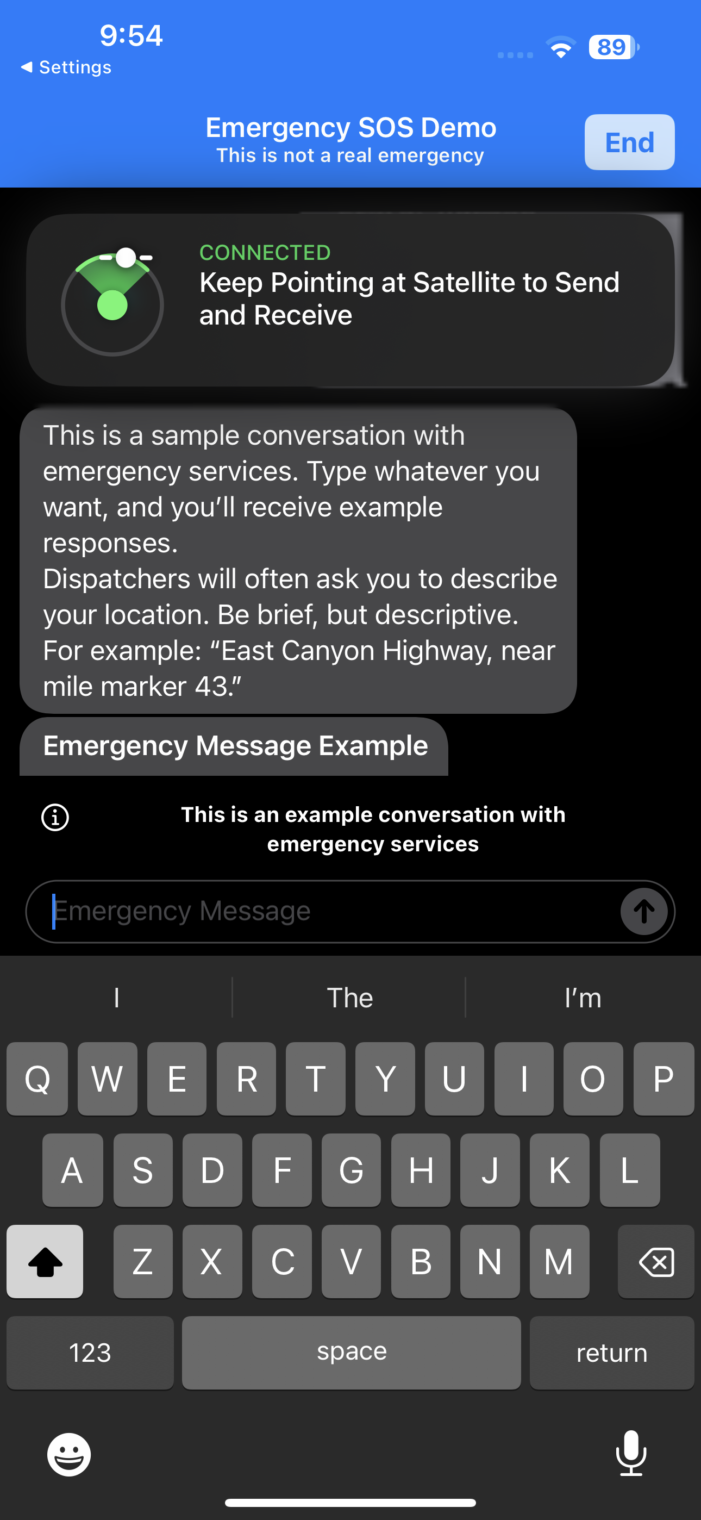 Why would dispatchers ask for your location? Can it be that the iPhone, which knows your 3D position precisely, doesn't bother to share this with the folks who try to respond to emergencies? In other words, Apple copied all of the features of the EPIRB/PLB except the one that matters: automatically transmitting the location of the person in distress?
If so, it is great for lost hikers who happen to know exactly where they are!
For lost hikers who happen to have 5G mobile data available, Apple offers a help page on the Web that explains a complex procedure for sending one's coordinates to people who might be able to help. An additional help page seems to contradict the demo screen:
After you're connected, your iPhone starts a text conversation by sharing critical information like your Medical ID and emergency contact information (if you set them up), your answers to the emergency questionnaire, your location (including elevation), and your iPhone's battery level.
So maybe the people who wrote this help page and the people who wrote the demo don't talk to each other?
Once in Death Valley, how did the system work? Fortunately, we didn't suffer any emergency conditions there. However, after about 2 hours away from mobile data coverage, the phone prompted me to share its location via satellite. Presumably this updated the Find My maps for those with whom I have shared location. It took about 2 minutes of holding/pointing the phone out the windshield of our rental car (the notification hit while my friend was driving).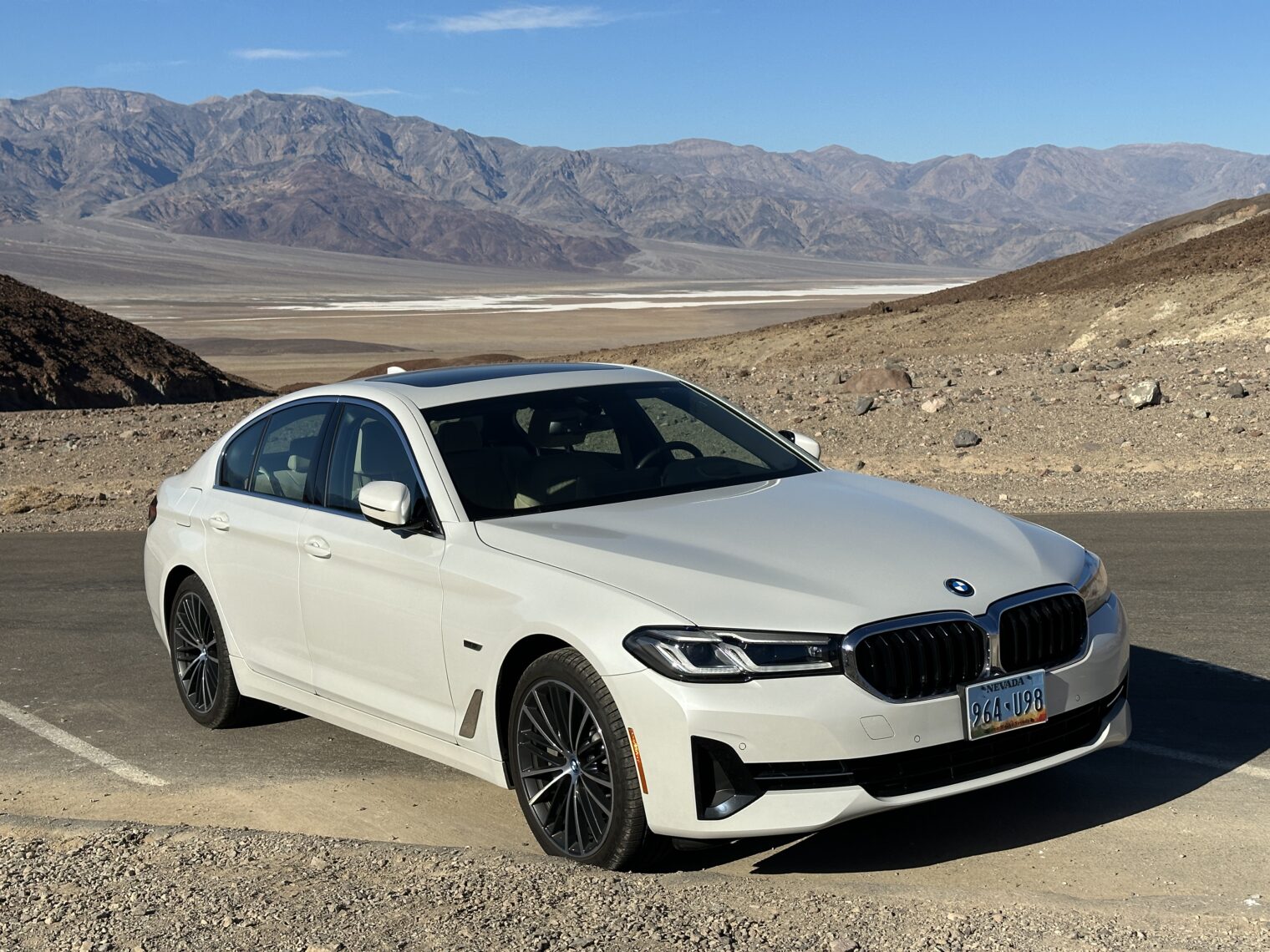 Another recent interesting Apple user interface issue… a friend in the neighborhood put an AirTag on his dog's collar. Every time that we walk the dogs together Apple warns me that an AirTag is following me around and do I want to disable it.