A (Jewish) friend born in the 1970s:
When I was a kid, a neighbor played a joke on his Jewish neighbor. When the guy went away on vacation, he covered his entire house with a full blown Christmas light display. That might be considered a hate crime today.
Merry Christmas to everyone! I hope that you're celebrating in traditional ways, but maybe not following the above tradition…
Speaking of tradition, here's an Andrea della Robbia from 1500 at the Victoria and Albert.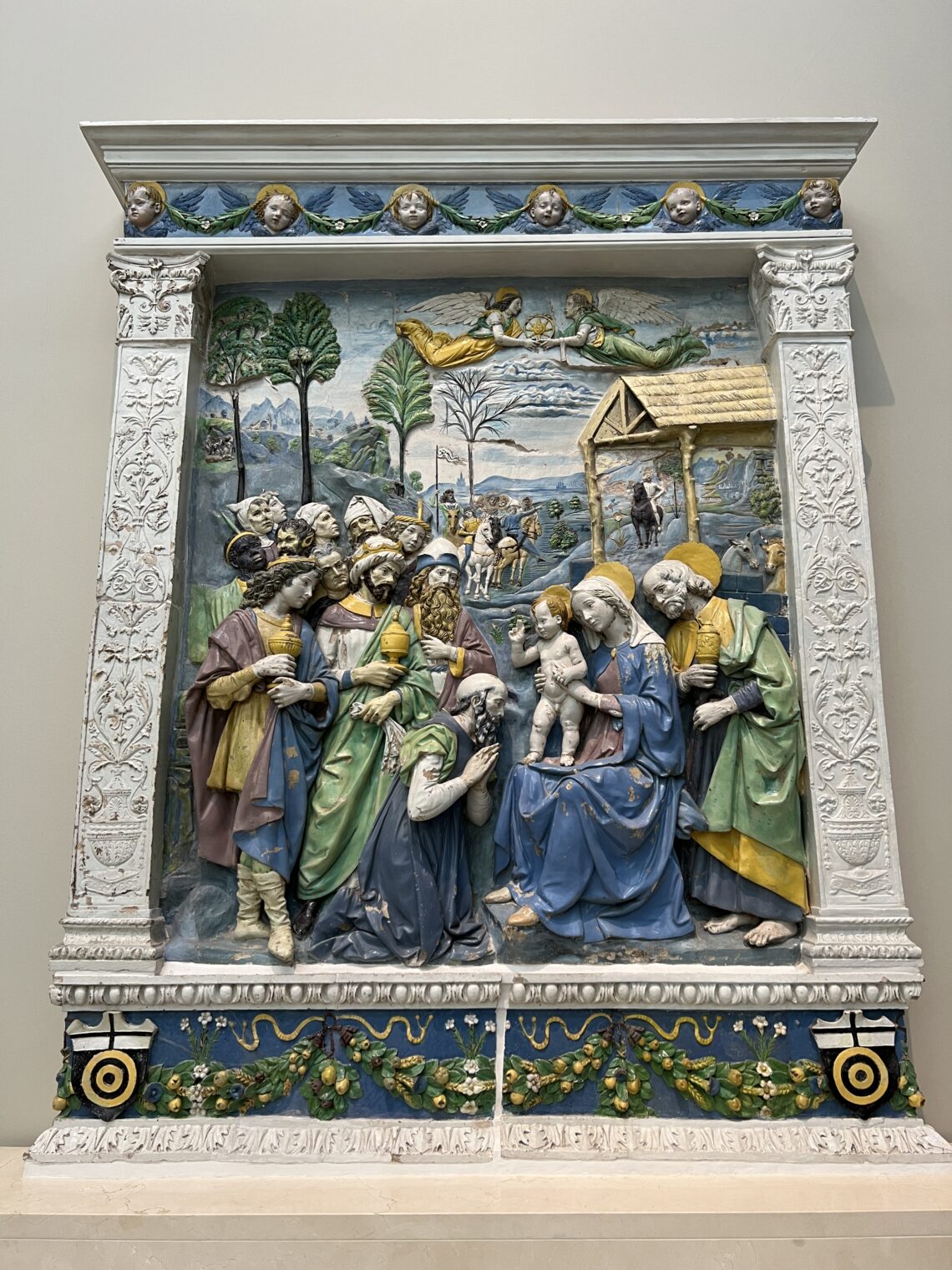 Why can't we get replicas 3D-printed?
One of the most impressive della Robbia's is at the Houston Museum of Fine Arts: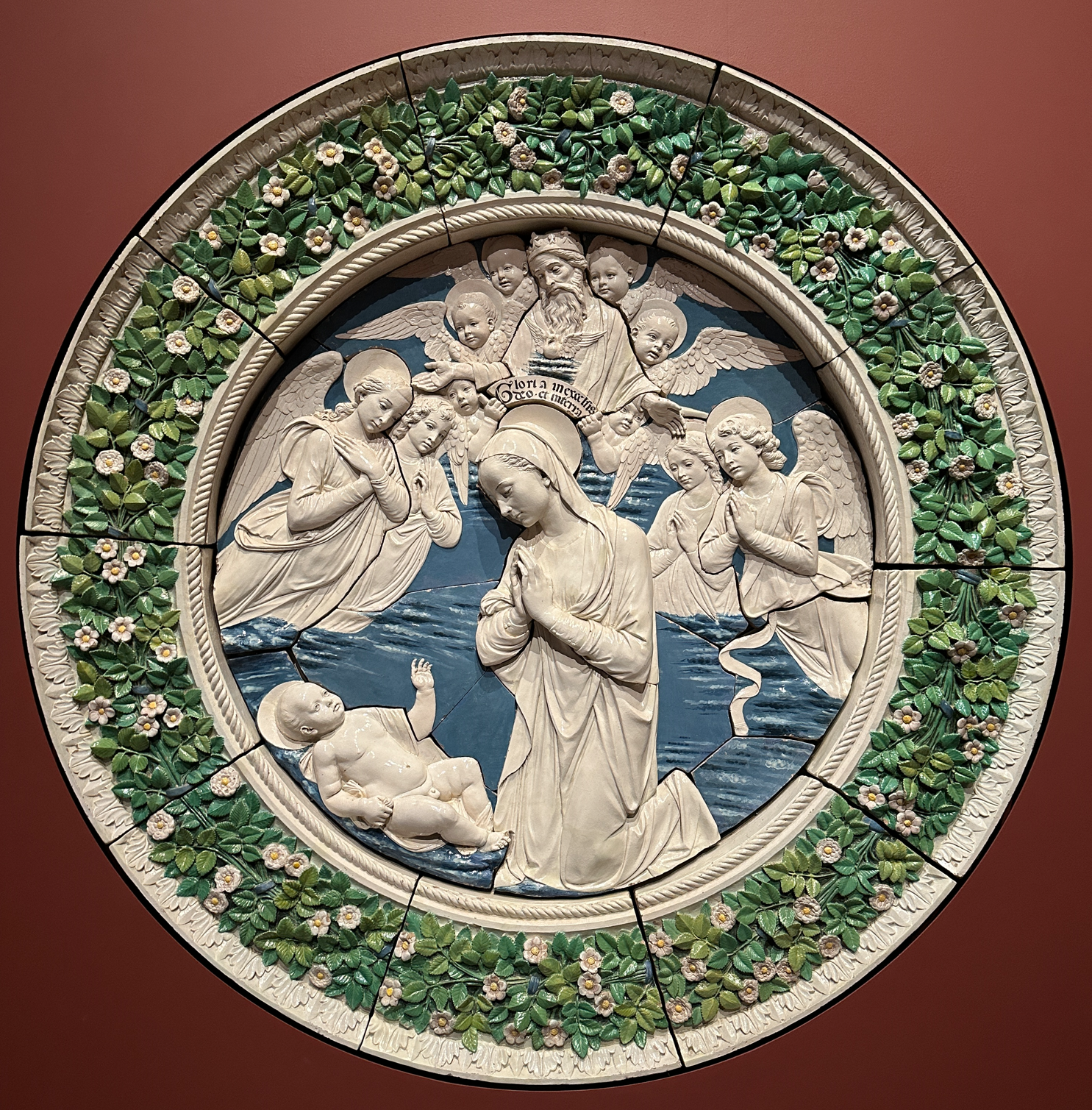 I would love to have this for our house!
Related:
"Local Carpenter Continues To Spread Disinformation Deemed Harmful By Religious Experts" (Babylon Bee): Religious experts have begun voicing concerns that a local carpenter's disinformation is spreading among Israelites most susceptible to unapproved ideas. "Visit your nearest synagogue for the latest information on how to obey God. Listen to the experts!" … Eyewitnesses have confirmed that a group of Independent Fact Checkers followed the carpenter around holding large signs with disclaimers above his head: "SINCE YOUR SERMON INCLUDES INFORMATION ABOUT OBEYING GOD'S LAW, WE'VE ADDED DIRECTIONS TO THE NEAREST SYNAGOGUE."