Here's a puzzler from a Twitter exchange in which I was a passive observer. Twitter says that there are offensive replies: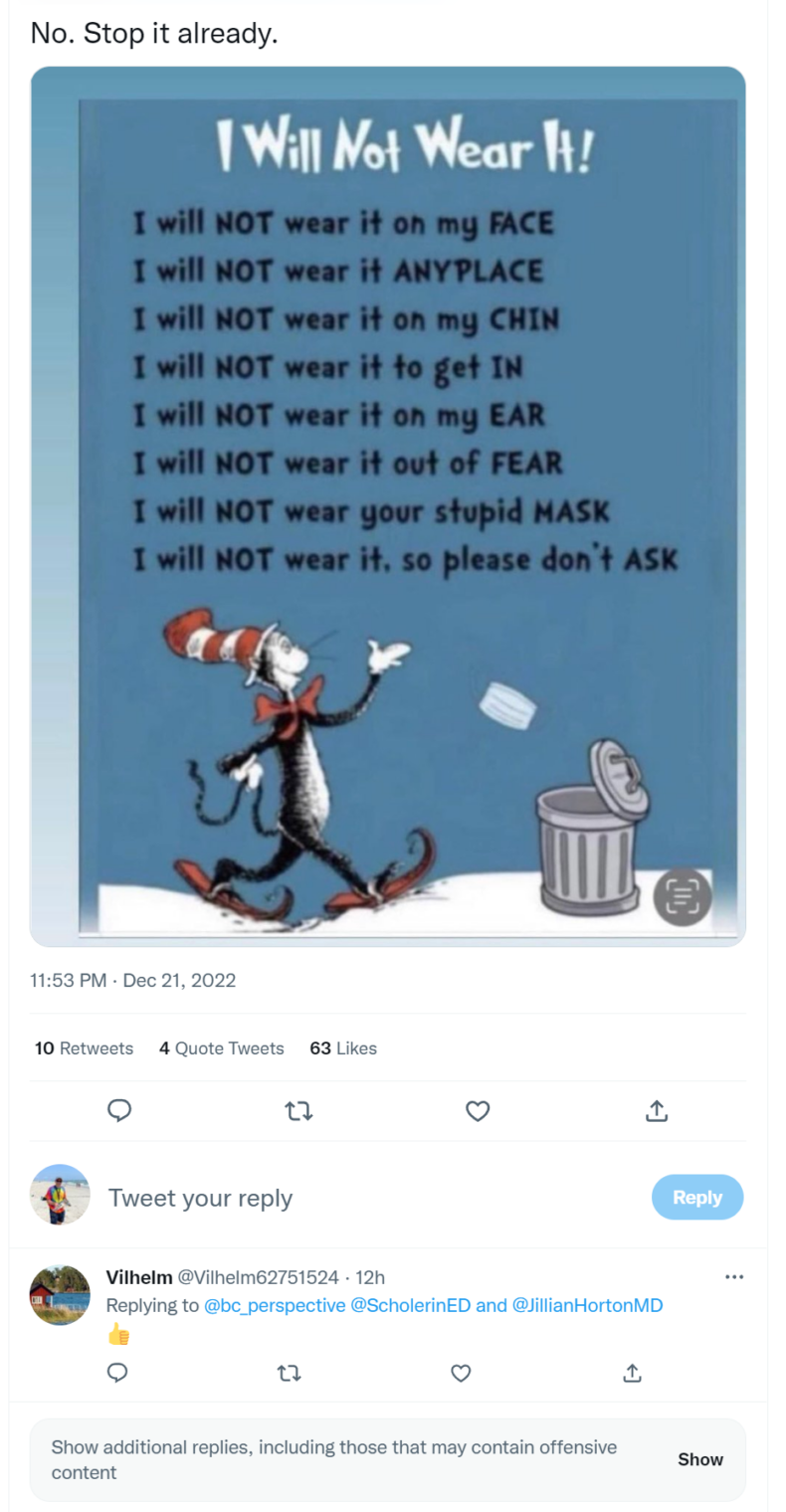 If a person were to click on "Show", he/she/ze/they would be exposed to a world of Nazis, anti-2SLGBTQQIA+ hate, Faucism-denial, Trump-support, etc., right? Here's what was hidden: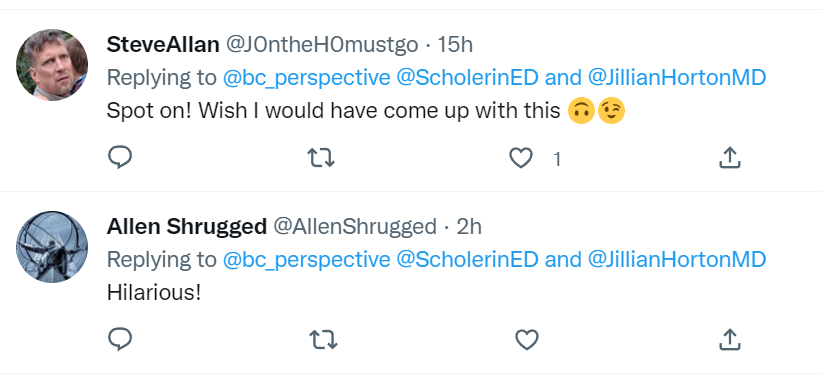 How were these replies "offensive"?
Here's the full thread, started by Dr. Karen (profile says pronouns "he/him" and "Vote Blue"):
Check out the full beard that this physician chooses to wear. How could he possibly achieve any kind of effective seal with a mask, be it cloth, surgical, N95, or N190 (my personal choice: double N95)?