If you're freezing cold in a northern lockdown state today, here's an image (source) that will give you a warm glow: University of California graduate student slaves and other campus peasants picketing for a living wage (from the faculty that claims to be expert at determining how much for-profit corporations should pay their workers out of fairness and decency):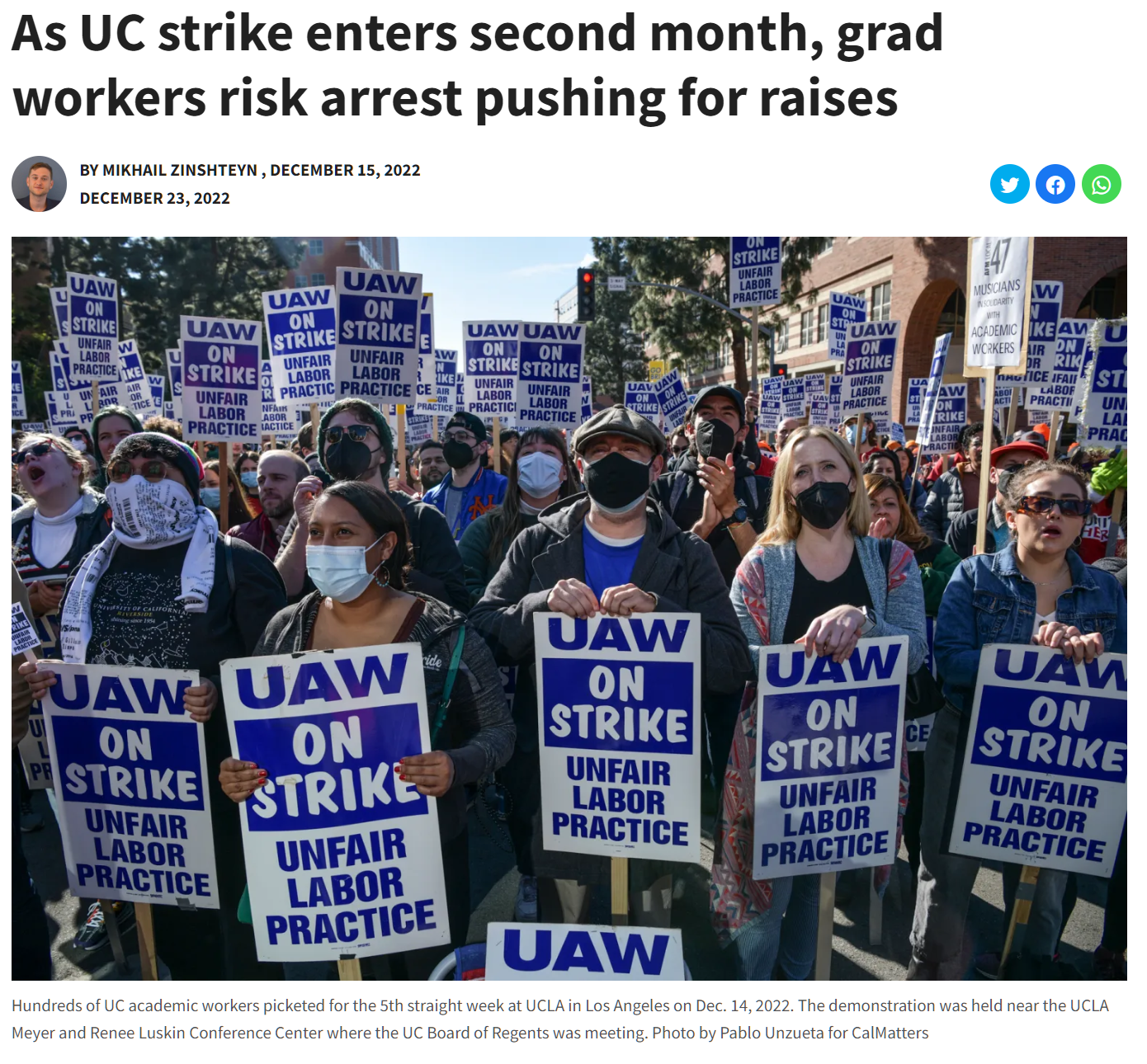 We can see the full range of Faucism here. The bandana against an aerosol virus. The simple surgical mask. Some cloth masks. A double mask (cloth over surgical?). No 3M N95 respirators that might conceivably block some virions.
Keep in mind that these are America's smartest young people.
Related, a star University of California faculty member cheers on the workers but doesn't explain why his own peasants had to strike: