Last week, from the CDC:
My comment:
You're expecting parents of year-old babies who had three shots of Pfizer in the summer of 2022 to take the kids in for additional shots this month? Are you living in an alternate universe of compliance? Please show us a picture of a 1-year-old getting his/her/zir/their 4th shot!
Where are the Super Karens whose existence is assumed by the CDC? The American Academy of Pediatrics tries to keep track of this. Even with more than half of Americans voting for politicians promising lockdowns, school closures, mask orders, and vaccine papers checks, only 11 percent of children 6 months-4 years have been injected: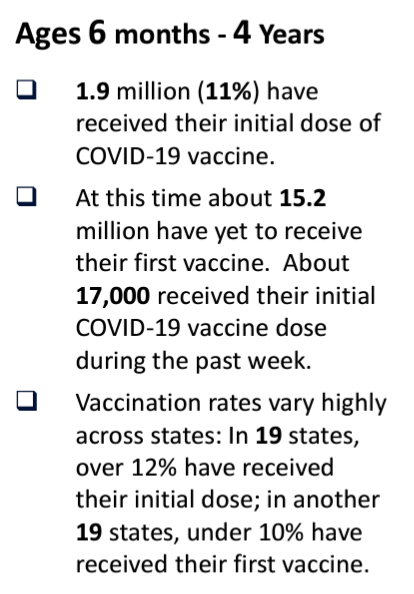 There is no state in which a majority of young children have received even a single dose of the life-saving vaccine: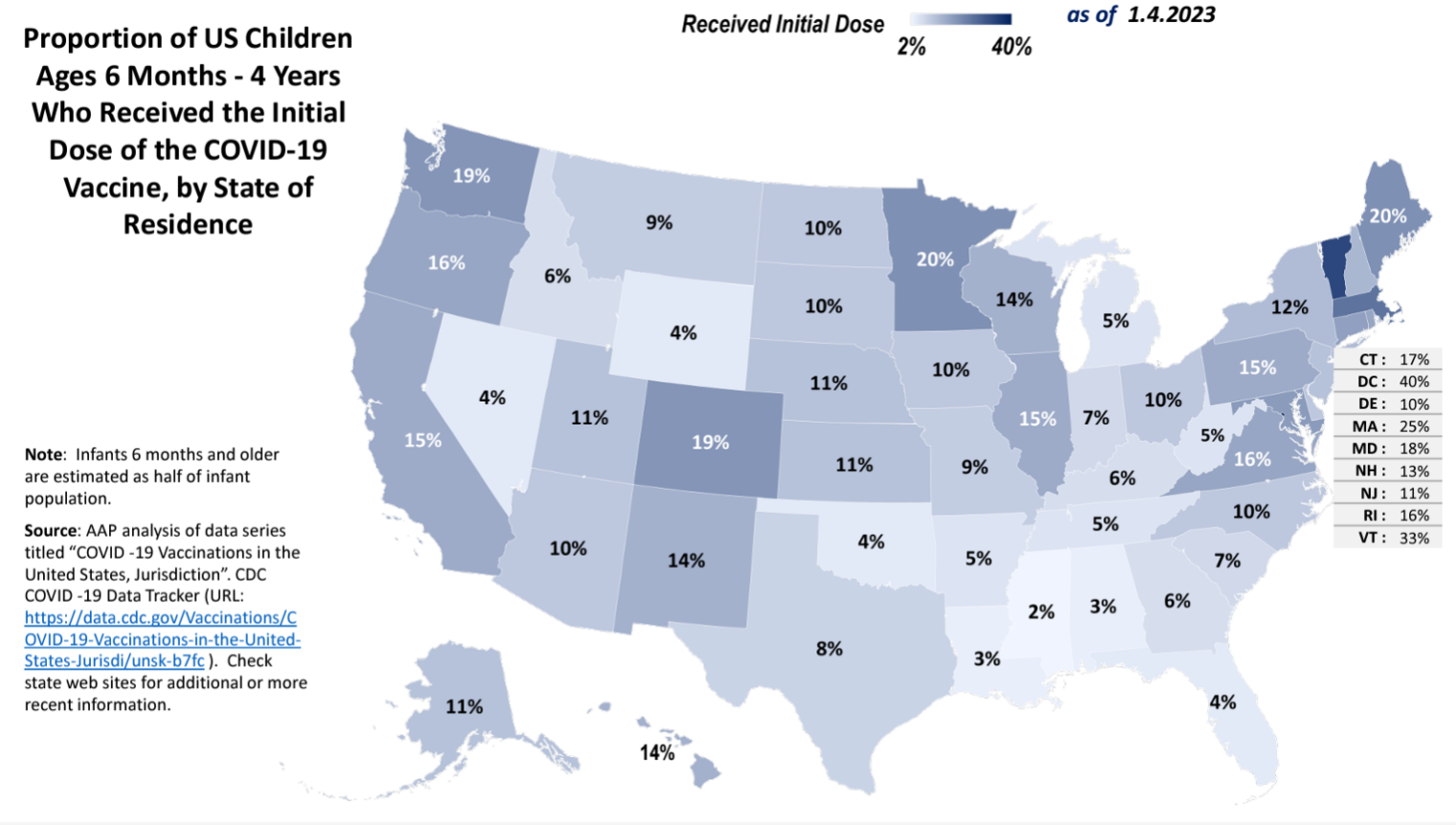 The true believers are in D.C. (40%) if we are to believe statistics gathered by a government that can't run basic services. Vermont's 33% number looks suspiciously like a guess. The Maskachusetts 25% seems believable, as does the 4% in "walk it off" Florida. California leads in hypocrisy as usual. They want vaccine papers checked and vote for muscular action against SARS-CoV-2, but won't inject their own kids.
Meanwhile, Elon Musk is taking some heat for saying that mass vaccination might be counterproductive:
Can Musk be right? The best thinker at Stanford Medical School, John Ioannidis, looked at this about 1.5 years ago. "Benefit of COVID-19 vaccination accounting for potential risk compensation" (Nature magazine). Short summary: If the vaccine is less effective than people imagine it is, infections/deaths from COVID will increase as a result of mass vaccination because people change their behavior in response to the false perception of protection. Based on my observations of the righteous, Dr. Ioannidis has been proven correct. Folks who express terror about getting COVID, Medium COVID, or Long COVID are nonetheless out and about on optional trips, e.g., packed airline travel to a theme park.
In case the original tweet is memory-holed: