"Mustard's Ex-Wife Demands Over $80k Per Month In Child Support" (HipHopDX) has me wondering if the English language has moved on without me.
The article starts off simple:
DJ Mustard's ex-wife has reportedly demanded the producer pay her over $80,000 a month in child support. … Chanel Thierry filed an order to a California judge on issues of child support, custody, spousal support, attorney's fees, … he and Chanel Thierry had signed a prenuptial agreement prior to their 2020 wedding.
In other words, a Californian hopes to bank roughly $1 million/year tax-free in child support (straightforward under California family law), a claim that wouldn't be impaired by a prenuptial agreement barring alimony, property division, etc.
Where it gets confusing are the public Instagram posts from the mom.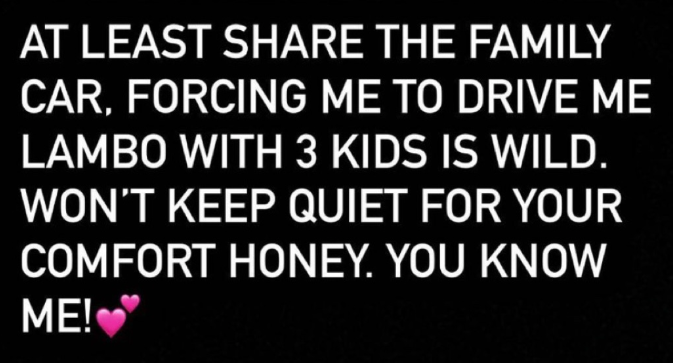 How is it possible to fit three children and an adult driver into a Lamborghini? I haven't even been able to get myself into one. Maybe she means the absurd Lamborghini SUV?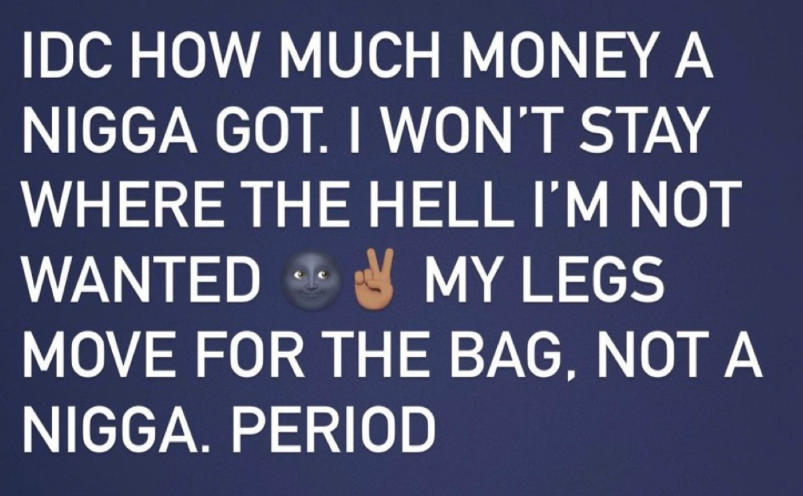 What does "My Legs Move For The Bag" mean?