Here's ChatGPT (Feb 22) on the Vanquishing of Corn Pop: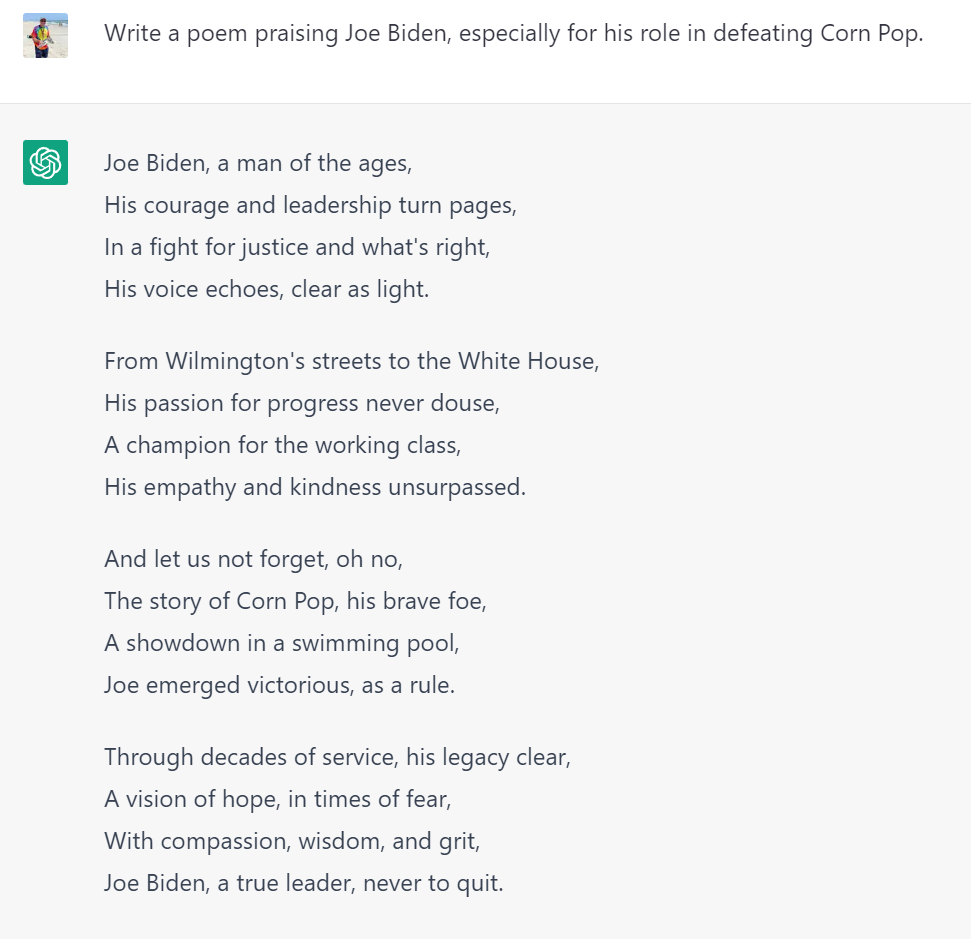 What if we need a poem about the second greatest American?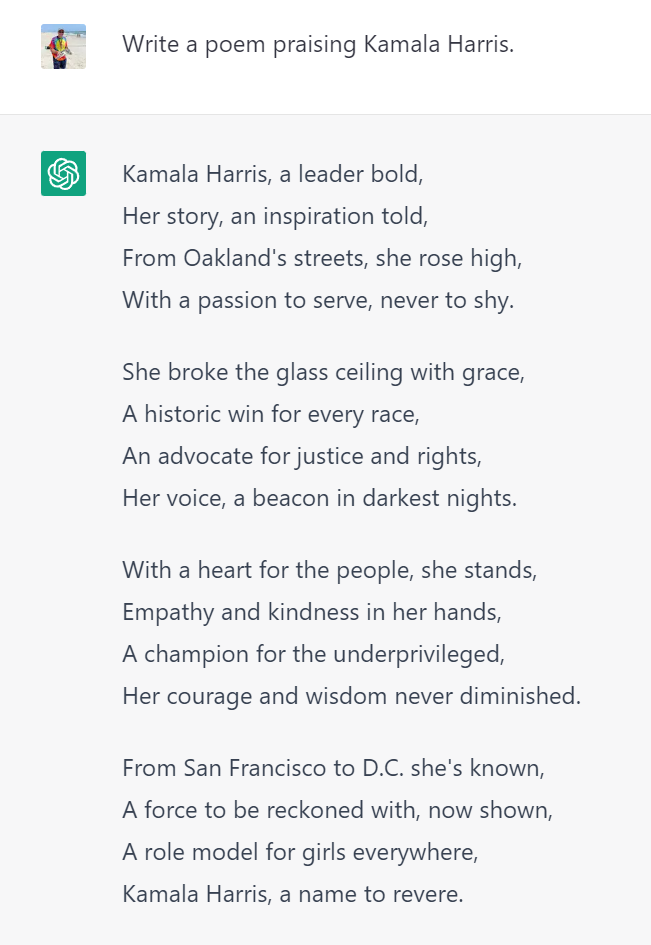 Why is Kamala Harris only "a role model for girls everywhere"? What stops an ambitious young person of any of the 74 gender IDs recognized by science from having sex with a powerful decades-older politician?
Suppose that we want to brighten a Deplorable friend's day?

"It is important to remain neutral and impartial in my responses and not take a position on controversial or divisive issues."