Here are some photos from my recent trip to Cambridge, Newton, and Wayland. The high school where the Tsarnaev brothers took Tolerance and Diversity classes features a "Black Lives Matter" banner in 4X the font size of the sign that describes the building's secondary purpose ("school"):
(Where is their rainbow flag? And why not a banner to celebrate immigrants, who are roughly 27 percent of the city's population?)
Traffic delays slowed all of my excursions around the Boston suburbs. The eight-lane I-95 ring highway was jammed at midday on Saturday. The main road that goes to Wayland would be four or six lanes in Florida, plus dedicated left and right turn lanes at intersections, but in Maskachusetts it is only two lanes and a single car wanting to turn left can create a mile-long backup. Fortunately, there are plenty of opportunities to learn and improve when stopped at a light:
(The locals nearly all profess faith in population growth via mass low-skill immigration. Yet the transportation infrastructure of Boston plainly cannot support even the current population. The road network is jammed and the locals who eagerly cowered in place are unwilling to ride public transit due to COVID risk.)
The weather featured highs in the 30s, cloudy skies, and light rain or snow flurries, so it was perfect for ducking into the Harvard Bookstore to see what the nation's smartest people are reading. Just a few steps from the front door, I learned a new vocabulary word: Filipinx. (Unclear why this title makes sense for a cookbook. It is not humans in a rainbow of gender IDs who are being cooked, I hope!)
Bernie and Cancel Culture got pride of place: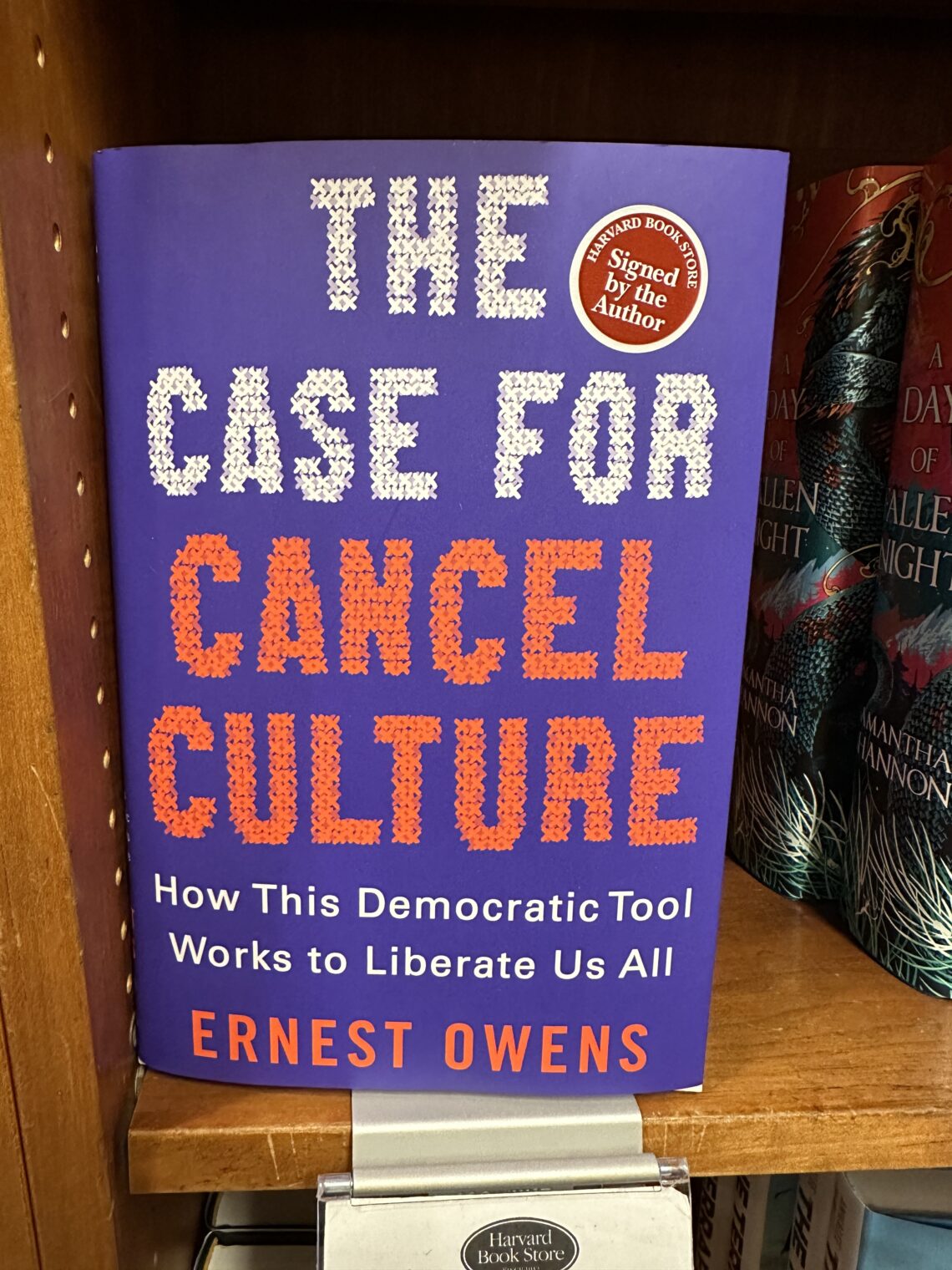 We know all about Bernie, I hope, but who is Ernest Owens, the promoter of cancel culture? The author's bio at Amazon:
Ernest Owens (he/him) is an award-winning journalist and CEO of Ernest Media Empire, LLC. He is the Editor at Large for Philadelphia Magazine and President of the Philadelphia Association of Black Journalists. He hosts the hit podcast "Ernestly Speaking!" As an openly Black gay journalist, he has made headlines for speaking frankly about intersectional issues in society regarding race, LGBTQ, and pop culture.
What if you were one of the engineers who toiled mightily on Xerox's amazing print-shop-in-a-box machine? You've been canceled, as of spring 2022:
The bookstore keeps the Spirit of Fauci alive with this "please wear a cloth mask against an aerosol virus" sign:
Only about 20 percent of the people inside the store were complying with this request from Science. Although 0 percent of the customers appeared to identify as Black, the store has an ample supply of books on Blackness and at least one title on how to be white: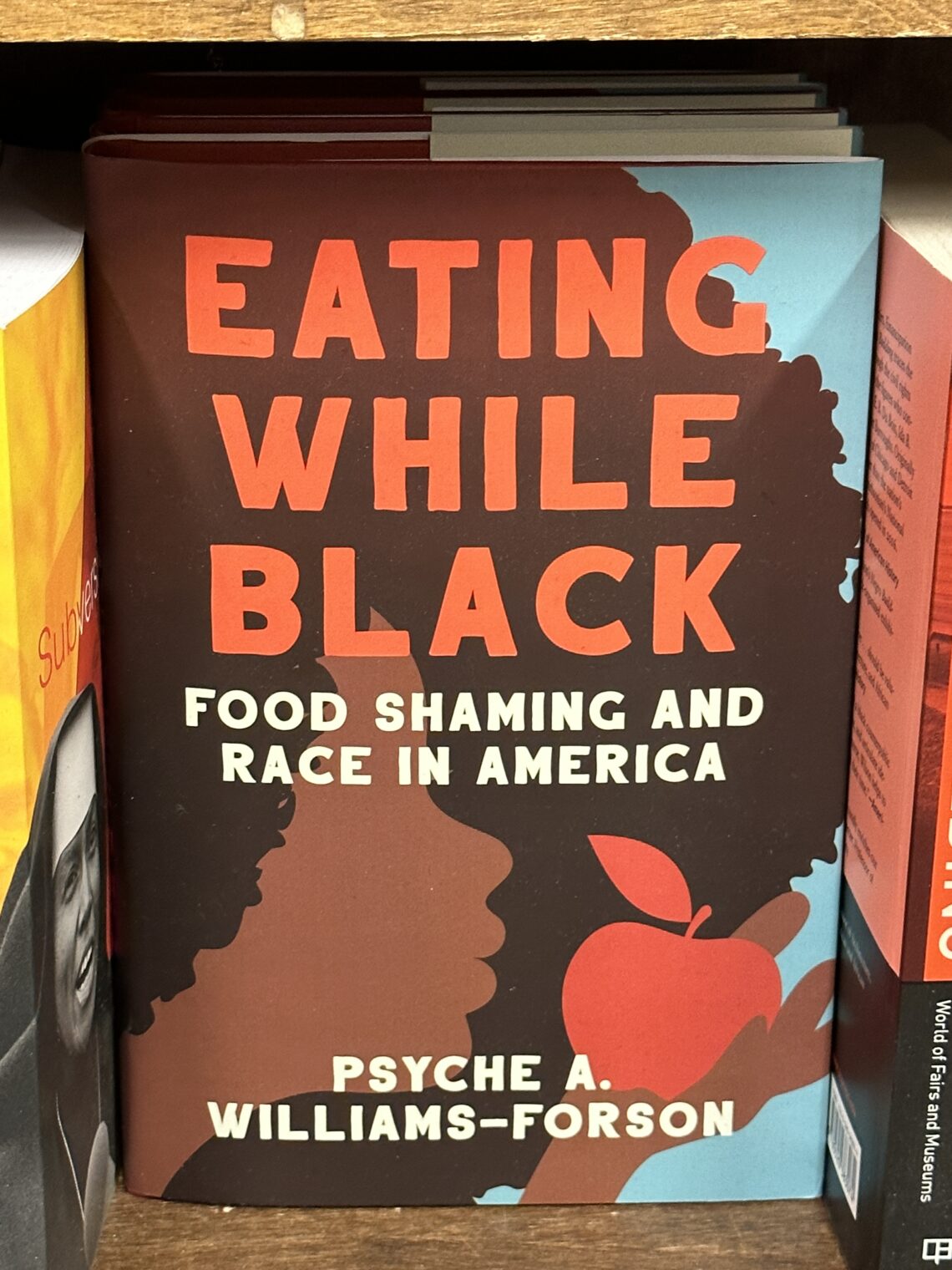 If you love empathy and Scientific management of the U.S. economy, this book about Janet Yellen is for you:
Ms. Yellen is certainly delivering on the promise to "spread prosperity to all" in that most Americans are on track to become millionaires. (Bad news: $1 million will also be the price of a used Honda Accord.) Who will keep ChatGPT from taking over before inflation has had enough time to deliver universal millionaire-hood? Harvard, of course! The AI Safety Team lives on Church St.:
How about the new higher minimum wage? Shake Shack in Harvard Square has responded by eliminating the order-taker jobs. You order and pay at a touchscreen. How's the labor quality now that higher wages are being paid? Some of my fries were still frozen.
We went back the next night to the Harvard Coop. They're heavily invested in the idea that some books are "banned" in states other than Maskachusetts.
Returning to Harvard Bookstore, we found that these are referred to as "challenged" rather than "banned" books: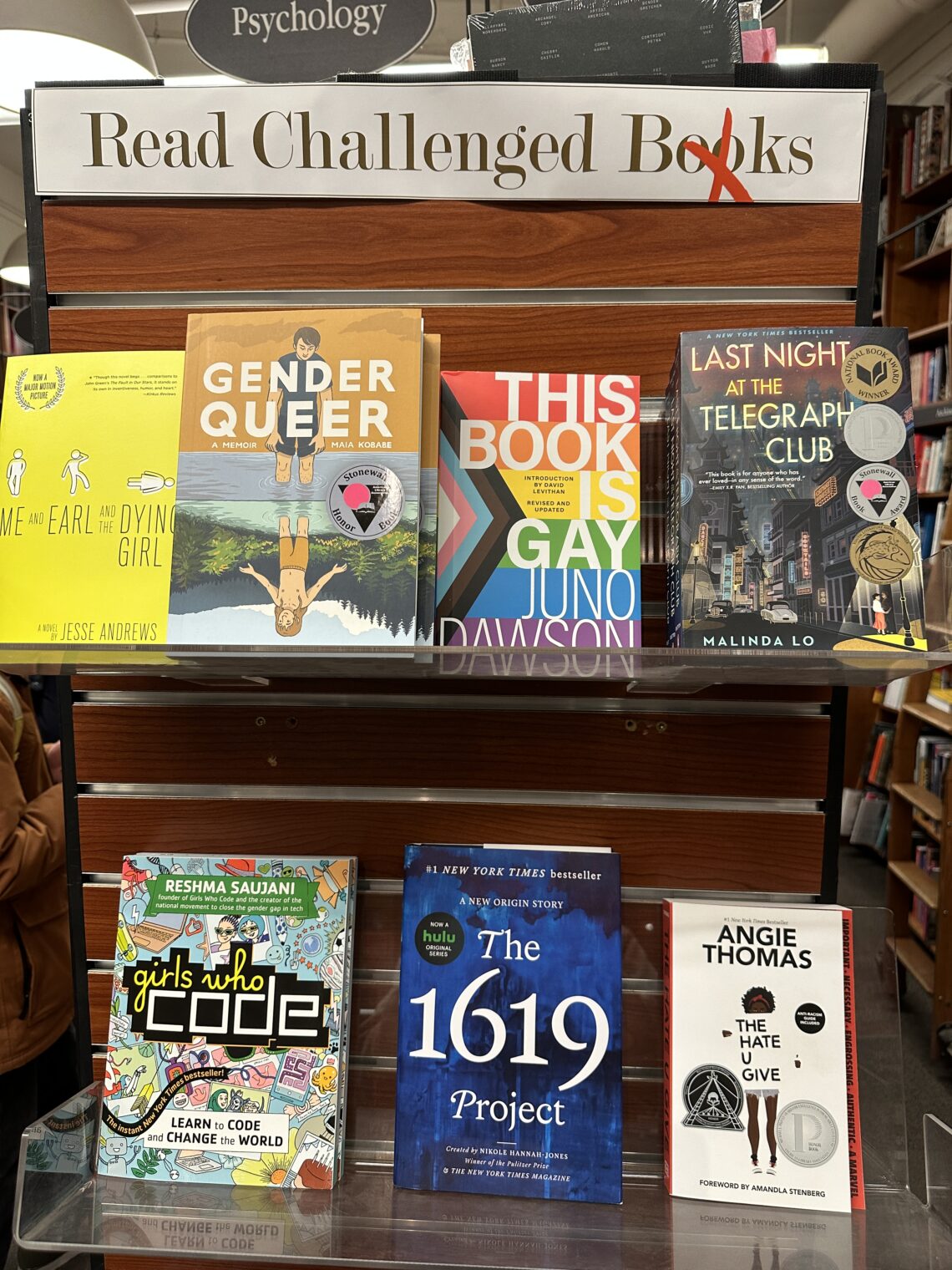 In conversations with white native-born progressives, none seem to have adapted to the fact that 85 million Americans are either immigrants or children of immigrants. The dominant conflict between groups in the U.S. is white vs. Black and if this conflict can be solved, e.g., via reparations or Black Lives Matter banners, Americans will all live together in harmony. They can't understand why recent immigrants from India, China, or Honduras don't share their enthusiasm for Black Lives Matter, allocating places in colleges or in jobs to those who identify as Black, etc. At a dinner event where most of the guests were either from India or were children of Indian immigrants, the current American race-based system was decried. "We're 'brown' if we try to get into country clubs," one professor said, "but we're considered 'off-white' when we apply for jobs or to college."