"NYC lost 5.3% of its population — nearly a half-million people — since COVID, with most heading South" (New York Post, May 18):
The US Census Bureau revealed Thursday that the Big Apple's population is 5.3% lower than it was when the novel coronavirus first hit the country. Over 468,200 people fled the city between April 2020 and July 2022.
"As Crisis Grows, All of New York's Migrant Plans Are Met With Outrage" (New York Times, May 18):
First the city tried hotels, then tents, then a cruise ship terminal, then school gyms. As migrants have continued to cross the border, the mayor pleaded on Wednesday for understanding — and ideas.

Now, the daily stream of migrants feeding the crisis has doubled in size in recent weeks, city officials say. As many as 700 migrants are arriving each day in the city — up from less than half that number since the expiration last Thursday of Title 42, a Trump-era policy that allowed immigration officials to expel some border crossers back to Mexico.

With no clear solutions at hand, the city turned to shelter some migrants in public school gyms starting last week. That plan, like many others before it, was almost immediately met with outrage — not only from activists and human rights groups, but also from public school parents and the ranks of everyday New Yorkers.

More than 67,000 migrants have arrived in New York City since the crisis began. Of those, 41,500 people are currently being cared for by the city, Anne Williams-Isom, the deputy mayor for health and human services, said at a news conference on Wednesday. She said 4,300 people had arrived in just the past week.
Migrants are people as far as the U.S. Census Bureau is concerned. Therefore, New York City's population is dropping dramatically despite the steady arrival of migrants. Why is it a challenge to find housing in a place with a constant number of buildings and a falling number of people?
Times Square was a little crowded on a Friday night earlier this month: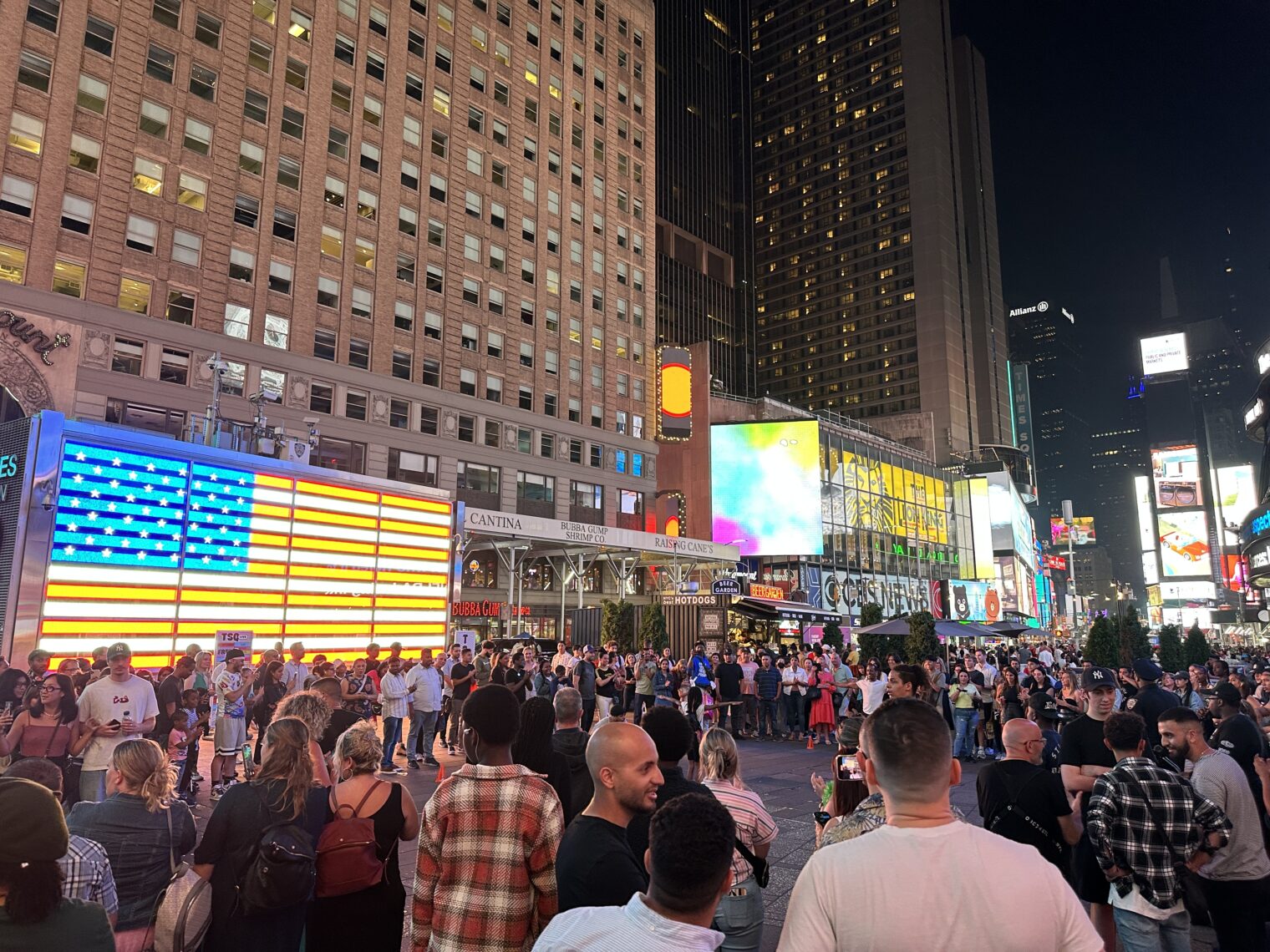 But courtyard near the Whitney was pretty empty considering the fine weather (mid-day Saturday):