Our local public schools run fundraising events in which parents are urged to dine at particular restaurants on particular nights, with 10 percent of the revenue funneled back to the schools. At one of these events, a television was tuned to NBA TV.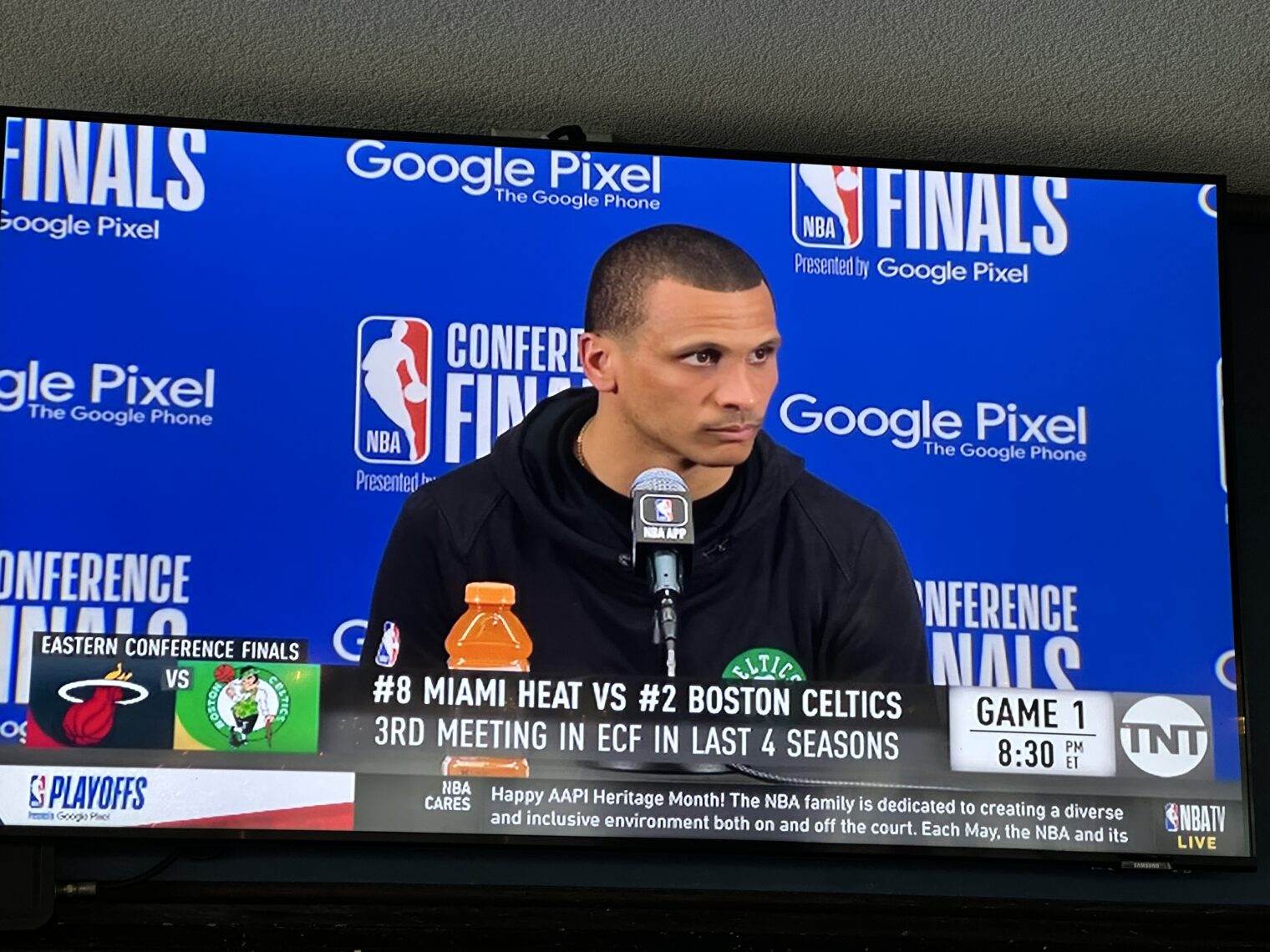 The fine print at bottom: "Happy AAPI Heritage Month! The NBA family is dedicated to creating a diverse and inclusive environment both on and off the court. Each May, the NBA and its affiliate leagues celebrate the rich history, culture, and achievements of AAPI communities."
Readers: What have you done this month to celebrate the achievements of Asians and Pacific Islanders on NBA teams?
(Separately, a friend says that he prefers to watch basketball games from South Korea. "The net isn't high enough for modern American players," he says, " so they don't have to be as creative as was required when the game was designed. The South Korean players aren't as tall so they have to work harder and use more strategy.")