New York Democrats opened a one-year hunting season on Donald Trump by temporarily removing the statute of limitations on sexual assault. A jury has demonstrated that no physical evidence is required for a plaintiff to make bank. Suppose that former au pairs come over from Europe to file lawsuits against the families for whom they worked in the 1990s. The jury will see a photo of a beautiful slender 18-year-old and, at the defense table, a fat old letch who used to be the host dad (cue the Harvey Weinstein footage). It won't take a lot of juror imagination to picture the fat old guy pawing at the beautiful young woman, trapped in the room above the garage. If E. Jean Carroll can get $2 million for the assault on her 53-year-old twice-divorced body (in 1996, plus or minus 5 years), imagine what a jury would award for an assault on an innocent 18-year-old virgin.
Although divorce is much less common in Europe, if a former au pair has ended up divorced or a spinster or can claim to have suffered in some other way there could be enhanced damages from the assault. (As E. Jean Carroll achieved by saying that she wasn't able to find new romance after the two proven divorces and one alleged rape.) Here's a current photo of a household containing an au pair, from a profit-seeking government-authorized agency (only a handful of agencies can supply au pairs, which makes the trade profitable):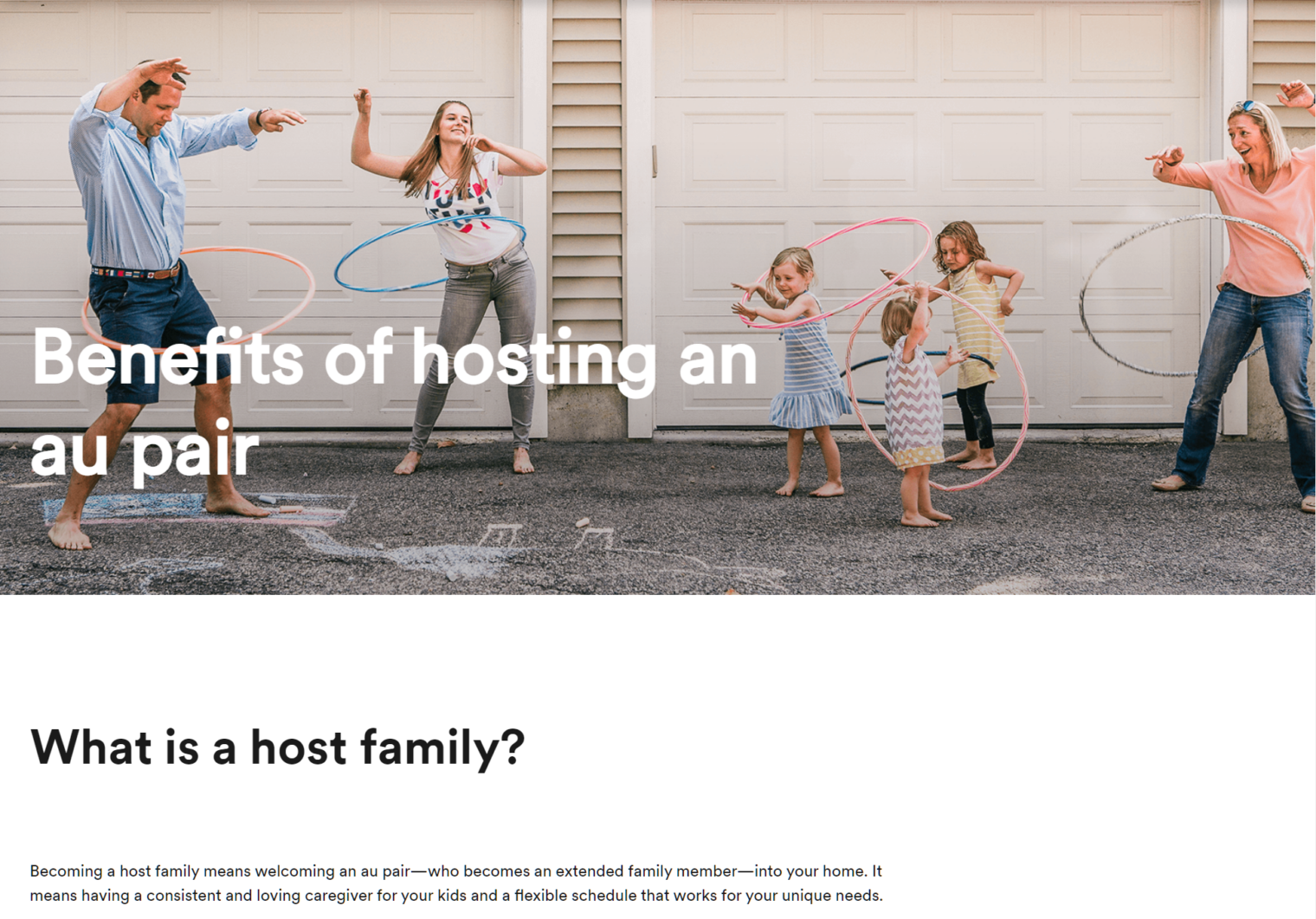 What jury is going to have trouble believing that something happened between the two folks on the left side of the photo during a full year living in the same house?
(For roughly half of the defendants, the former au pair plaintiff will be able to mine a rich deposit of salacious allegations made in a divorce lawsuit perhaps 15 years ago. New York divorce law did not technically become "no fault" until 2010 (Wikipedia), thus encouraging family court plaintiffs to present lurid accusations of abuse, rape, etc. in order to secure a victory.)
From a legal point of view, this path to riches could also work for a "bro pair" (male au pair), but these were not common in the 1990s