Science proves that cardiac arrest cannot be caused by a COVID attempted vaccine. But Science also proves that we can never be killed by COVID-19 if we have been injected with at least 4 (or 5? or 6?) COVID shots. Therefore, we can move on to worrying about ways to die other than via SARS-CoV-2…. e.g., cardiac arrest!
A friend is a police officer and recently went through recurrent CPR training. Americans who get shot have a 90 percent survival rate, but those who suffer a sudden cardiac arrest survive only about 10 percent of the time. The automated external defibrillator (AED) is the key to survival, not CPR, according to the nurse who provided the training. Why not buy a home AED? They're compact and available for as little as $700 "recertified". The refurbished units are typically never-used machines that run out of their 4-year battery certification and the recertification process may be as simple as putting in a new battery.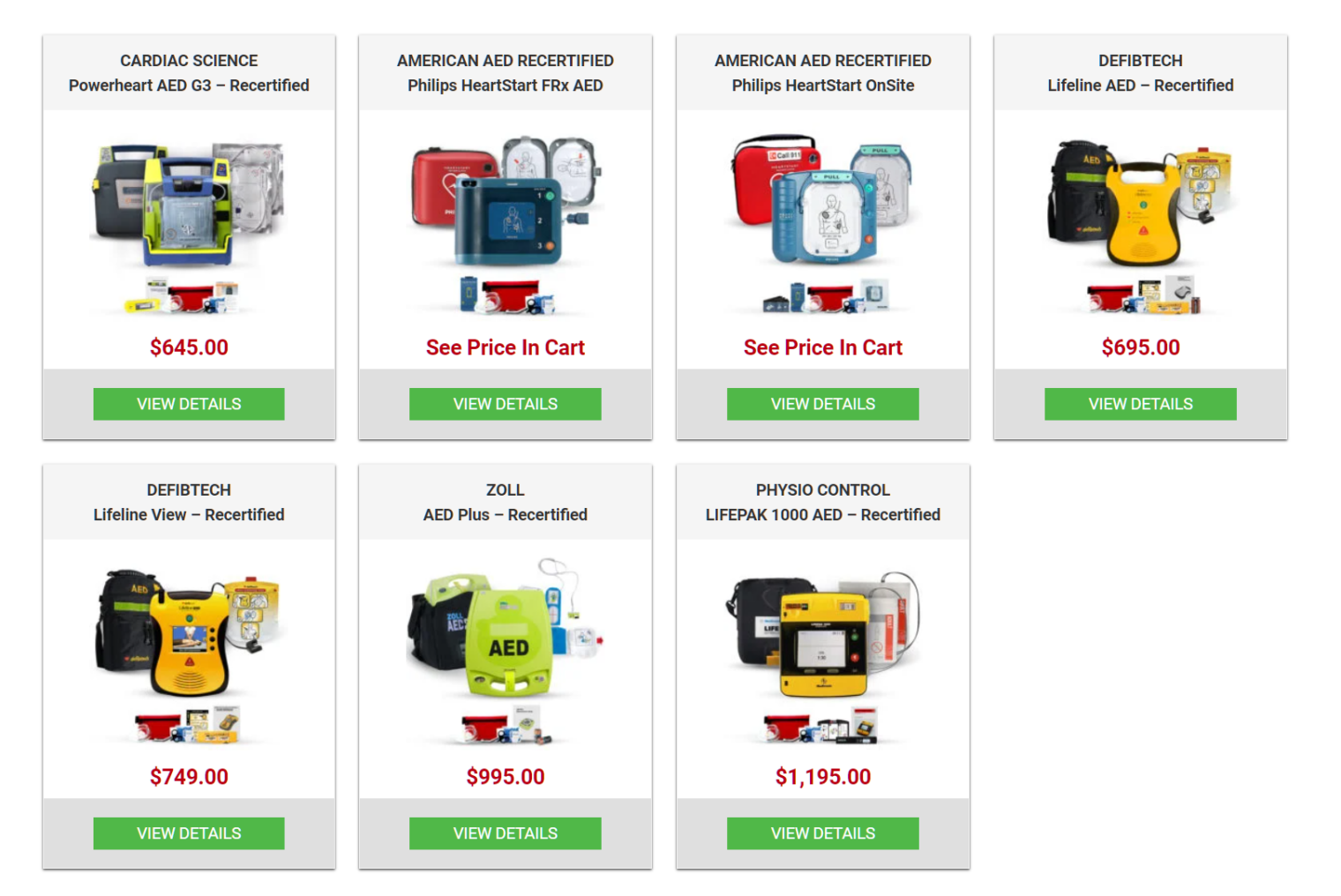 Will the home AED definitely save you? The nurse training my friend explained that it probably won't save a married man. "The wife would rather get the insurance money than provide resuscitation."
"The AED in Resuscitation: It's Not Just about the Shock" (2011):
Newer guidelines have simplified resuscitation and emphasized the importance of CPR in providing rapid and deep compressions with minimal interruptions; in fact, CPR should resume immediately after the shock given by the AED, without the delay entailed in checking for pulse or rhythm conversion.

Although CPR predated the development of the modern automated external defibrillator (AED), the technique seemed to be relegated to a lower priority after introduction of the modern AED. Recently, CPR has been increasingly recognized as a critical factor in treating cardiac arrest, in combination with the AED.
Readers: Do you have an AED in your house? If not, why not?