One of the joys of New York was casual access to great art museums. Post-coronapanic, however, access is no longer so casual. They're on the dreaded timed ticket system.
The lobby contains neon art by Eric Adams: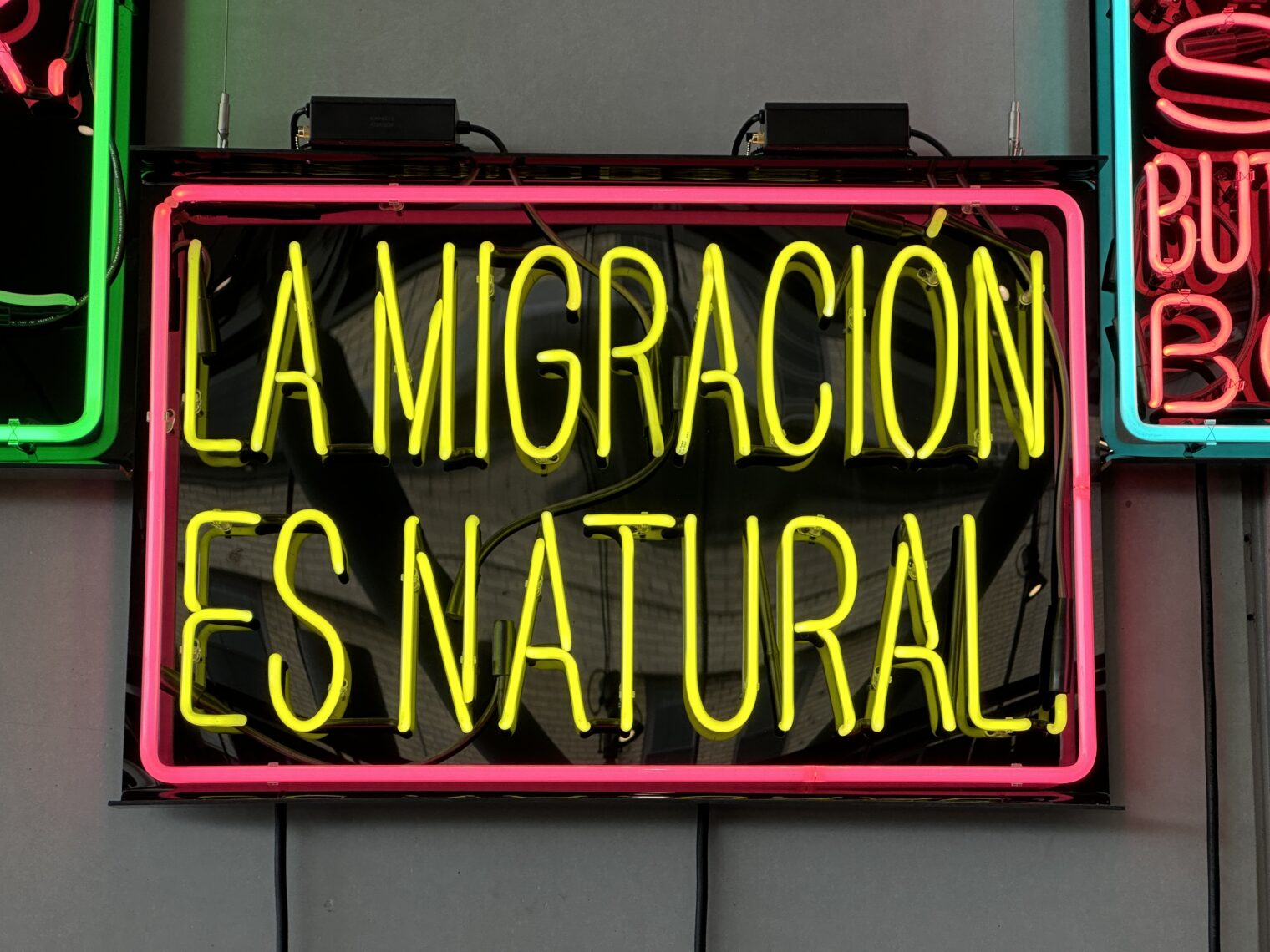 What other messages do we see in the Renzo Piano building who total project cost was $760 million in pre-Biden money?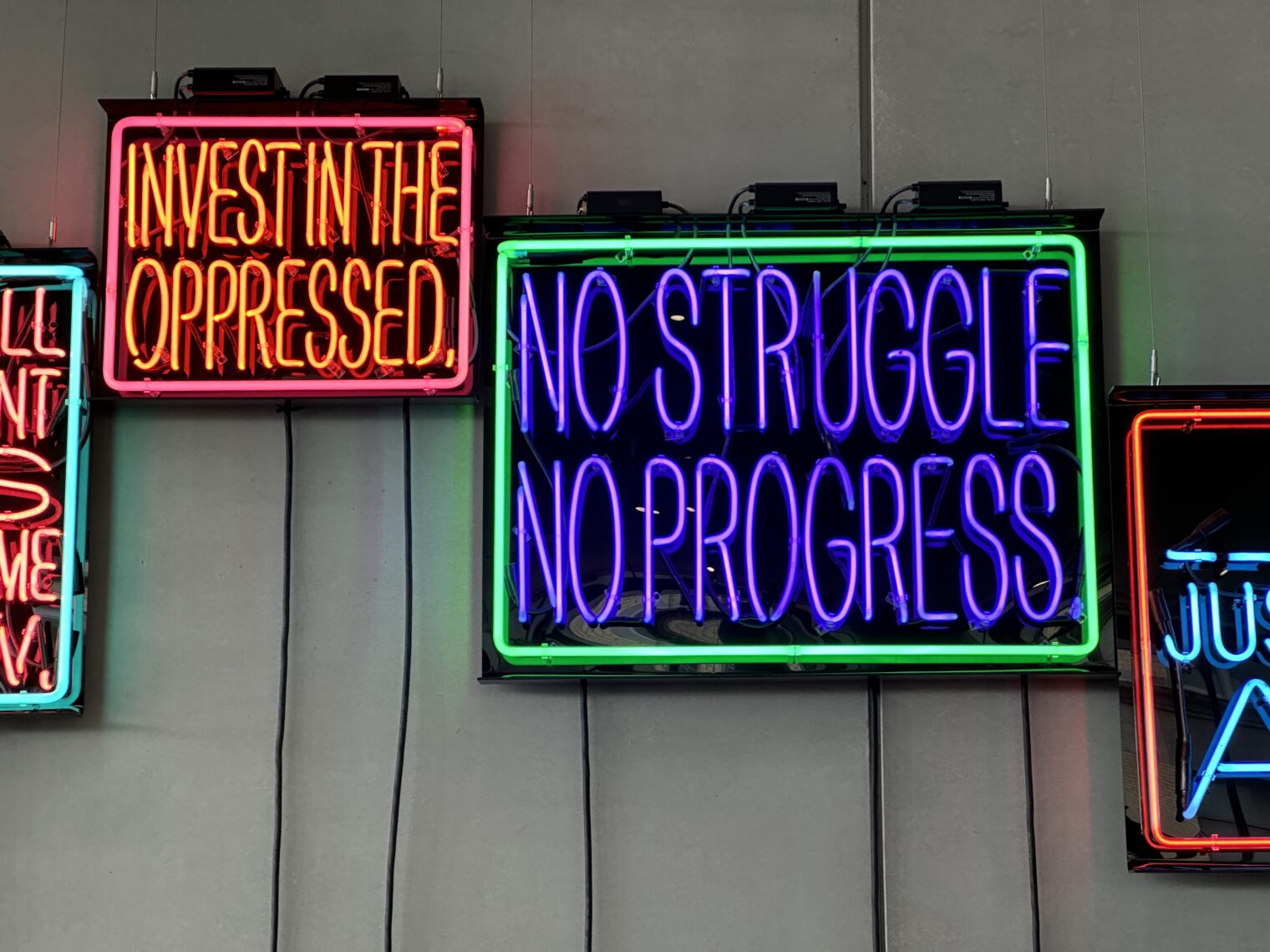 In the oppressed after first investing $760 million in a fancy building?
My favorite work on display is by Josh Kline and reflects a compromise between Republicans and Democrats regarding whether it is permissible to install gas stoves in American households: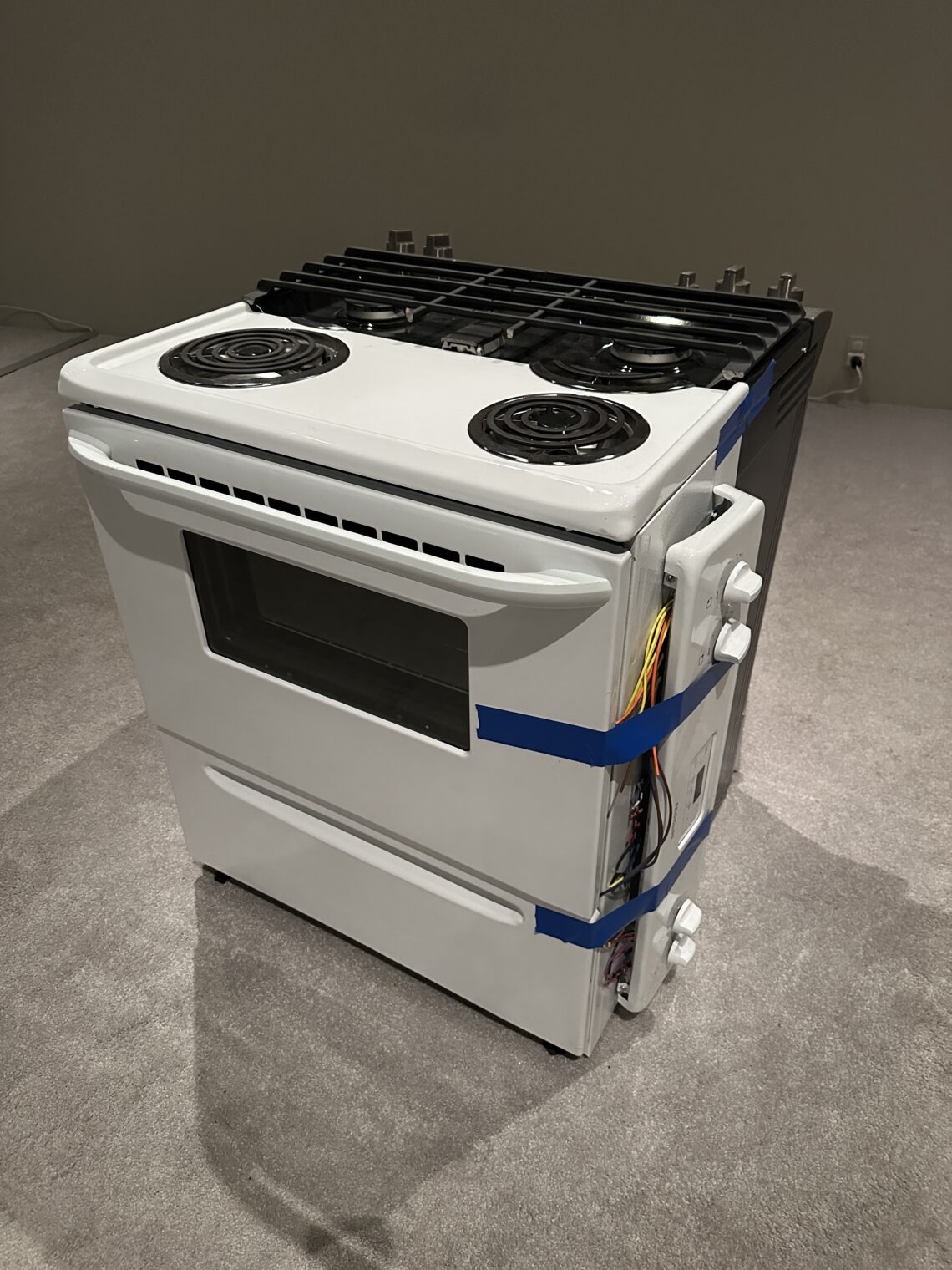 Kline predicted "mass layoffs" in a series called "Contagious Unemployment" back in 2016. He wasn't completely wrong in that labor force participation is low, but technical "unemployment" (people who want jobs and can't find them) is actually lower than it was in 2016. Even if the artist failed as an economic prophet, his shrink-wrapped middle managers are impressive: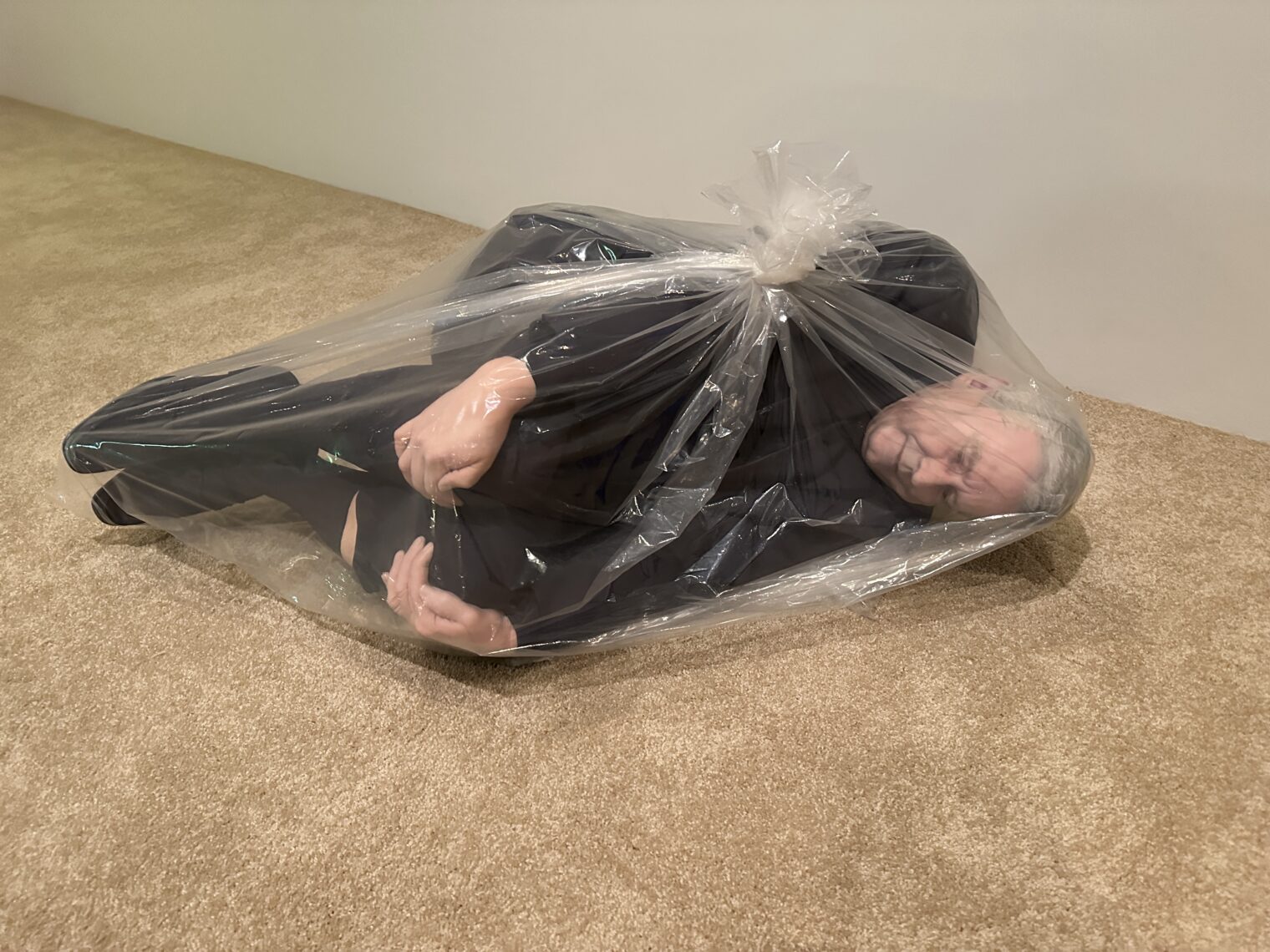 The permanent collection is always worthwhile. Sailors and Floosies (Cadmus 1938) might need an update now that "US Navy hires active-duty drag queen to be face of recruitment drive" (New York Post):
(Cadmus could have painted himself in? He wasn't famous for being straight.)
The view of the High Line is awesome:
The museum is also a good place to see the Little Island at Pier 55 (about $260 million in public and private money):
The main exhibit was by a Native American artist, Jaune Quick-to-See Smith. It is uncontroversial and accurate to refer to people crossing the border without an invitation as a "European invasion":
(Would the museum characterize the current flood of folks coming across the border as an "invasion"? If not, why not? Because they are generally not armed while the mostly-peaceful Pilgrims had rifles?)
A 2021 painting by Smith cashes in on Americans' love of pronouns:
Her "trade canoes" are impressive. Examples: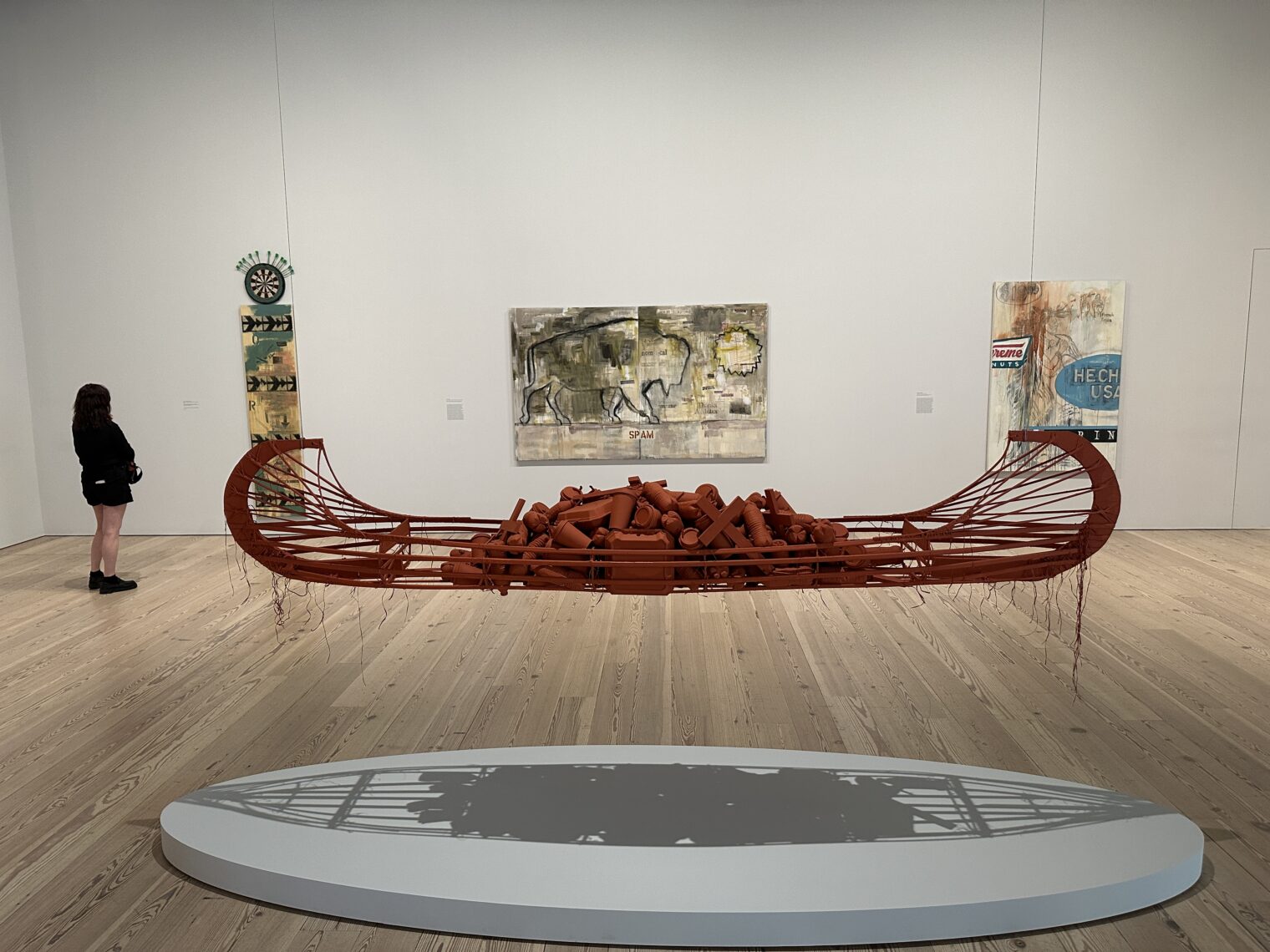 Pilots may imagine that the FAA is everywhere in the galleries because the guards' uniform says "Here to Help" on the back:
What's the mask situation, you might ask? About half of the guards were masked. (If they're worried, why don't they switch to a job with less potential for virus transmission?) With the exception of the virtuous group, perhaps only 1 in 40 patrons was masked.
How's the neighborhood?