"Wait, La Guardia Is Nice Now? Inside New York's $25 Billion Airport Overhaul" (New York Times, July 2022):
The first airport to be completed will be La Guardia, where Delta Air Lines has just opened a gleaming, $4 billion terminal … already won an award as the best new airport building in the world.
I was there earlier this month! Let's check it out…
The ticketing level was mostly empty on a Sunday afternoon: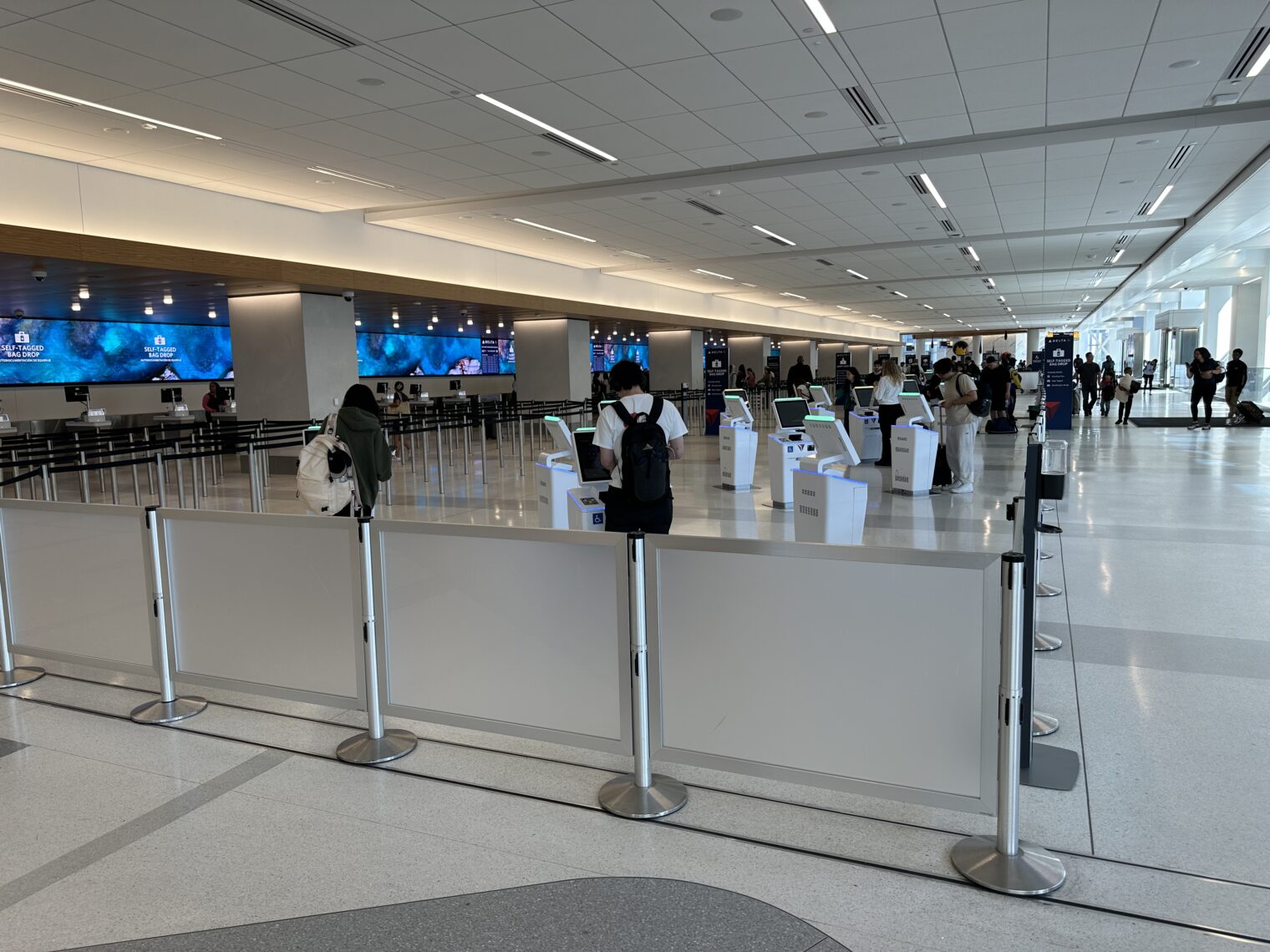 You walk around a corner, marvel at the enormous artwork (zoom in and you can see the chin diaper on the righteous New Yorker), and head upstairs…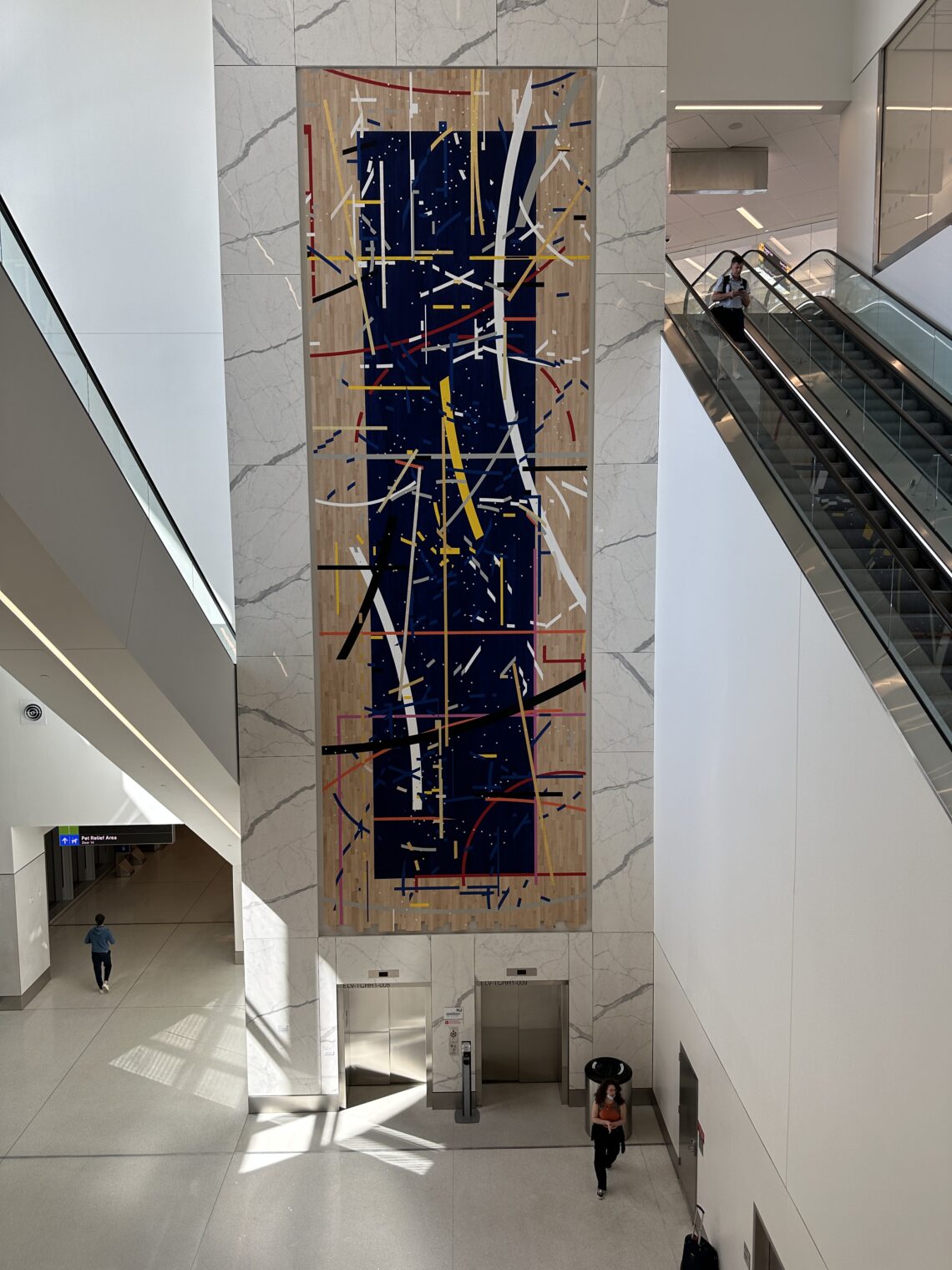 The security line was non-existent and there is an interesting Agam-inspired illuminated artwork above it: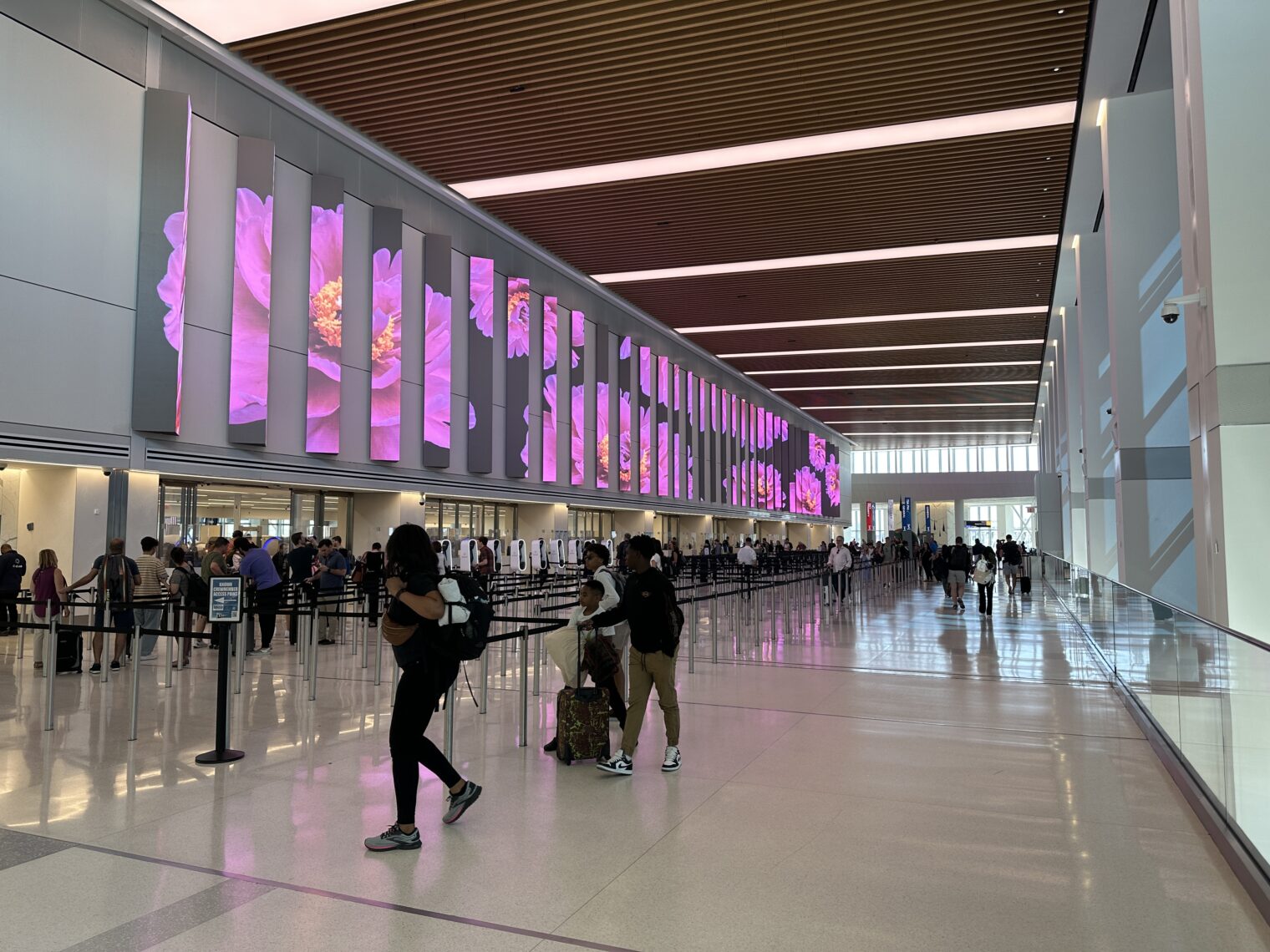 It's all-Delta-all-the-time out the window:
The interior space is beautiful: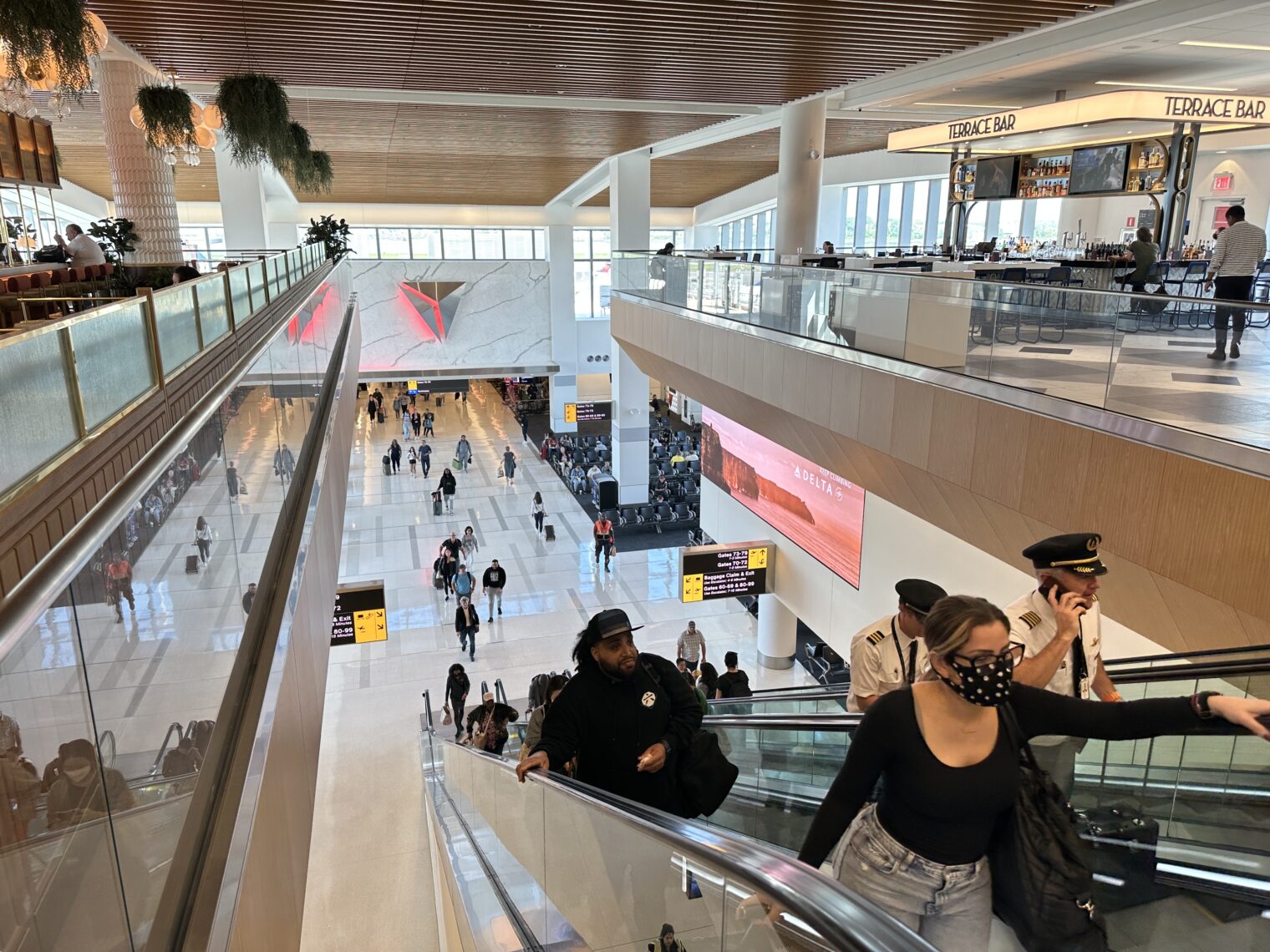 (Note cloth mask against an aerosol virus worn by the Soldier of Faucism riding the escalator.)
Does the airport terminal achieve greatness? Not for me. Nobody seems to have had any imagination for what passengers should be able to do inside. There are the usual options: shop for magazines and junk food, eat in a restaurant, drink at a bar. What if you are stuck there for 4 hours due to thunderstorms or a missed connection? (admittedly the latter is rare due to LGA not being a hub) There's no amazing garden or aquarium or art museum or science museum inside. There are no historic aircraft hanging from the ceiling. Qatar put a lap swimming pool inside their big terminal. Maybe that's too much to ask from the folks who gave us the New York Subway, but how about a planetarium? Why not a pinball and video arcade? A carting track? A trampoline park? (the last few ripped off from Dezerland, a vast indoor space in Orlando where almost anyone can happily spend a few hours)
I'm not sure what makes all of these airport terminals so similar in terms of what passengers can actually do while they wait. I'm going to guess that it is the desire of the airport operator to make the last possible dollar on rent, the same thing that causes American shopping malls to be so similar and dull.