We're getting into the summer travel season. For folks in small planes fleeing South Florida, Chattanooga, Tennessee is a reasonable first overnight. KCHA is a huge airport with a great FBO:
The surrounding Appalachian Mountains are scenic, but don't interfere with instrument approaches down to 200′ AGL.
This post has some photos from an overnight stop in Chattanooga on the way home from Oshkosh last summer (early August 2023).
Uber it to downtown and visit the Tennessee Aquarium, which takes the novel architectural approach of following a river down to the ocean:
This is what my house would look like if I were an evil billionaire. The aquarium puts a lot of effort into showing river ecosystems from around the world. In the Department of Stuff You Couldn't Make Up, Bank of America supports the piranha exhibit: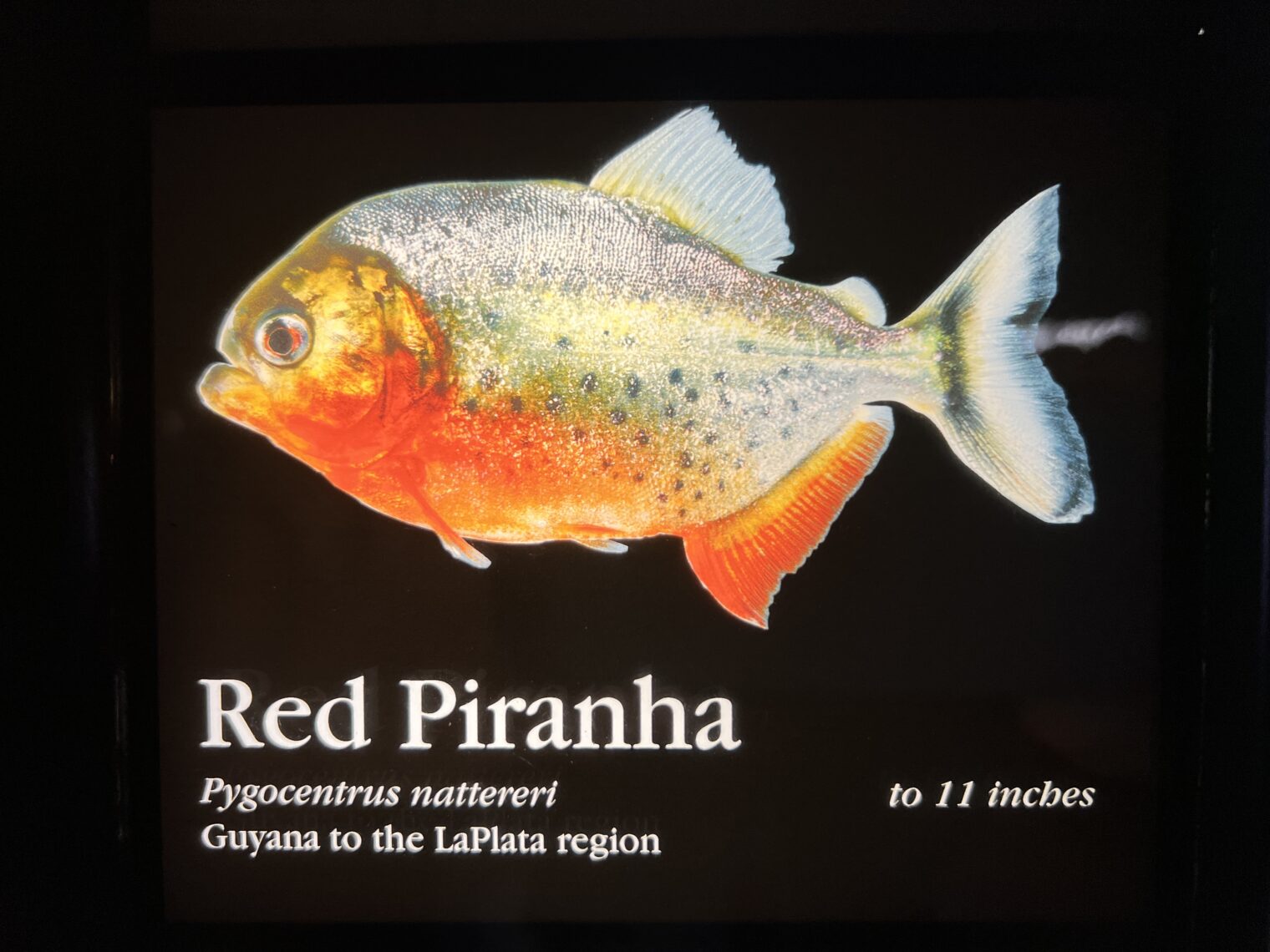 We'll see how many San Francisco Fed supervision failures lead to Bank of America swooping in!
Speaking of swooping in, Science says that humans crossing a border are good, but the Nile Perch crossing into Lake Victoria has been bad for native species:
Invasive Mosquitofish are also bad…
The dark River Journey building has now been augmented by a more conventional Ocean Journey building that has similar to displays to what you find in public aquariums around the world.
Puckett's is a great Southern-style restaurant next door:
Walk along and then across the river…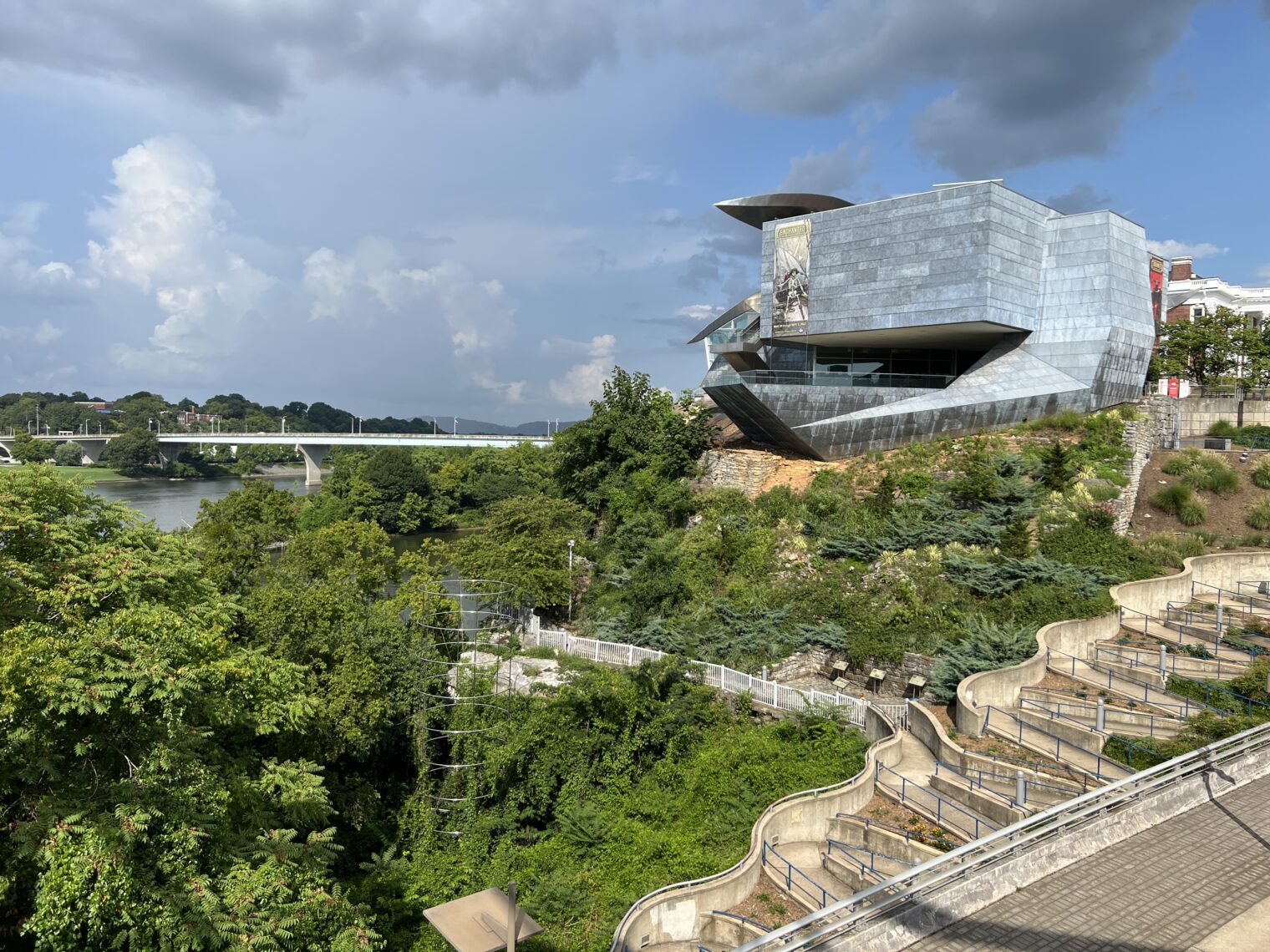 Cry when you learn that Americans won't put down their Xbox and OxyContin long enough to come in and make donuts ("Staffing Shortages" sign below):
Your kids can cool off in a fountain and then ride a carousel…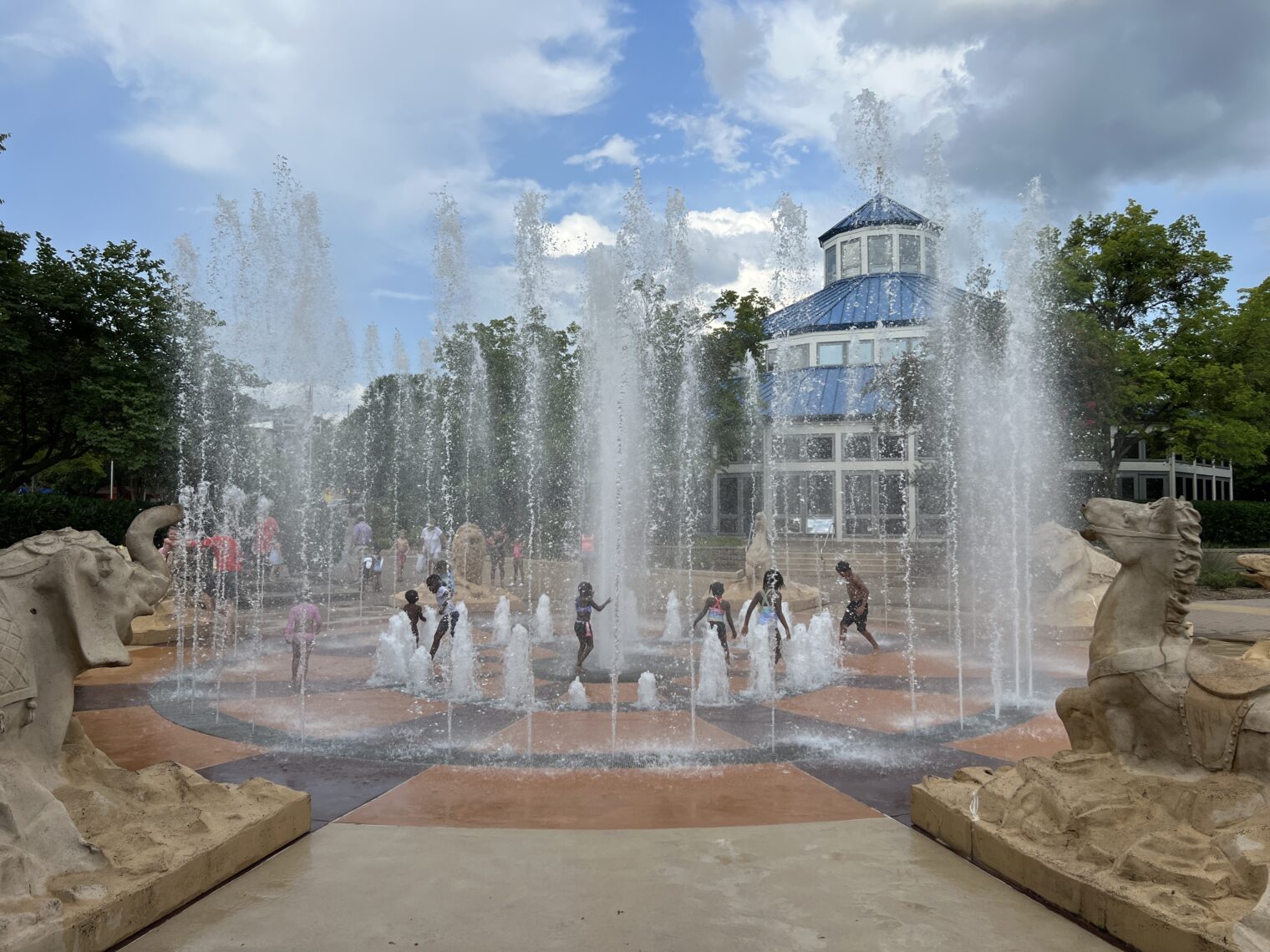 Ruby Falls is entirely underground so it is open late. You start high above the city: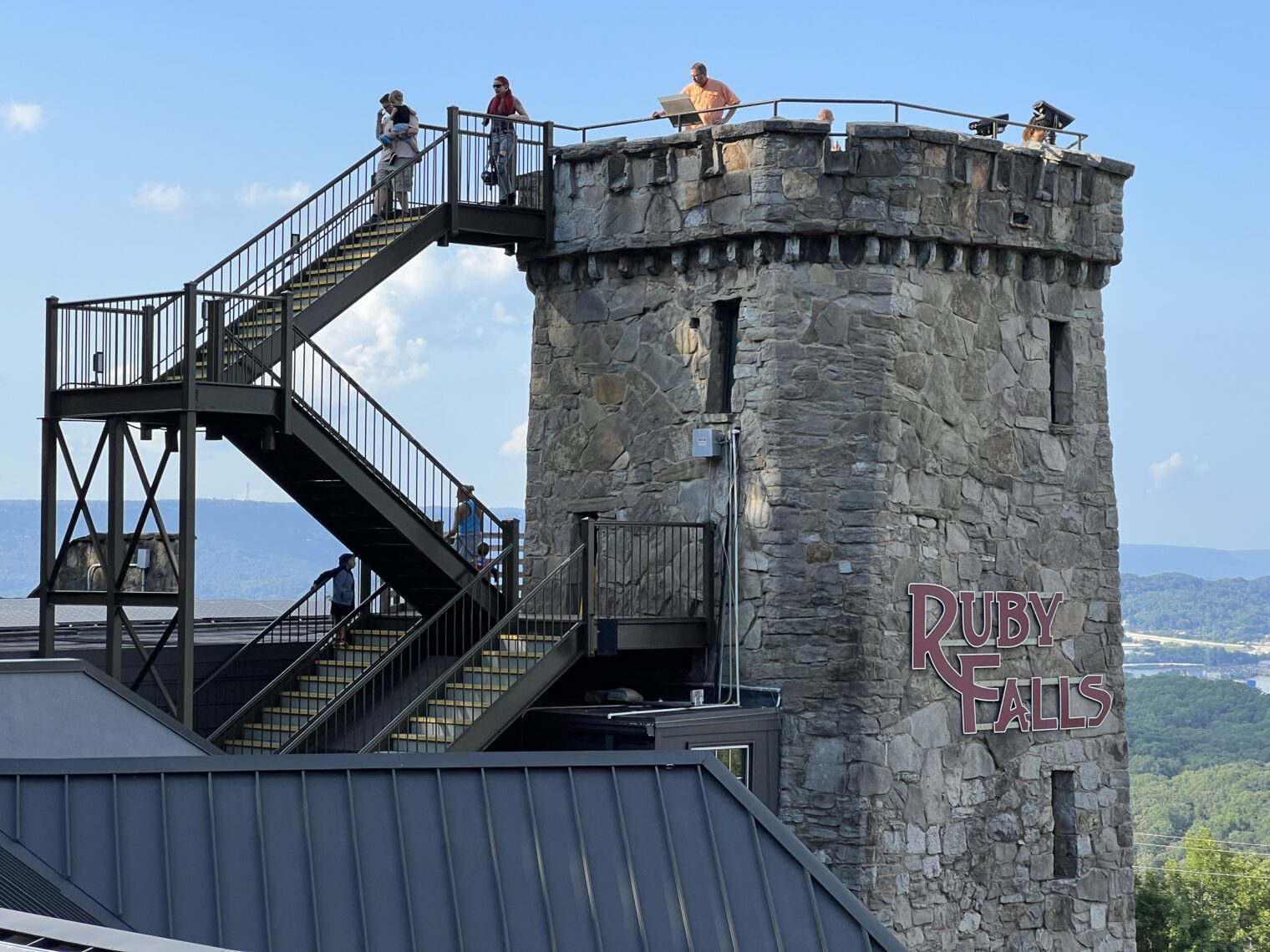 You walk through a limestone cave with beautiful formations and eventually come to the falls themselves: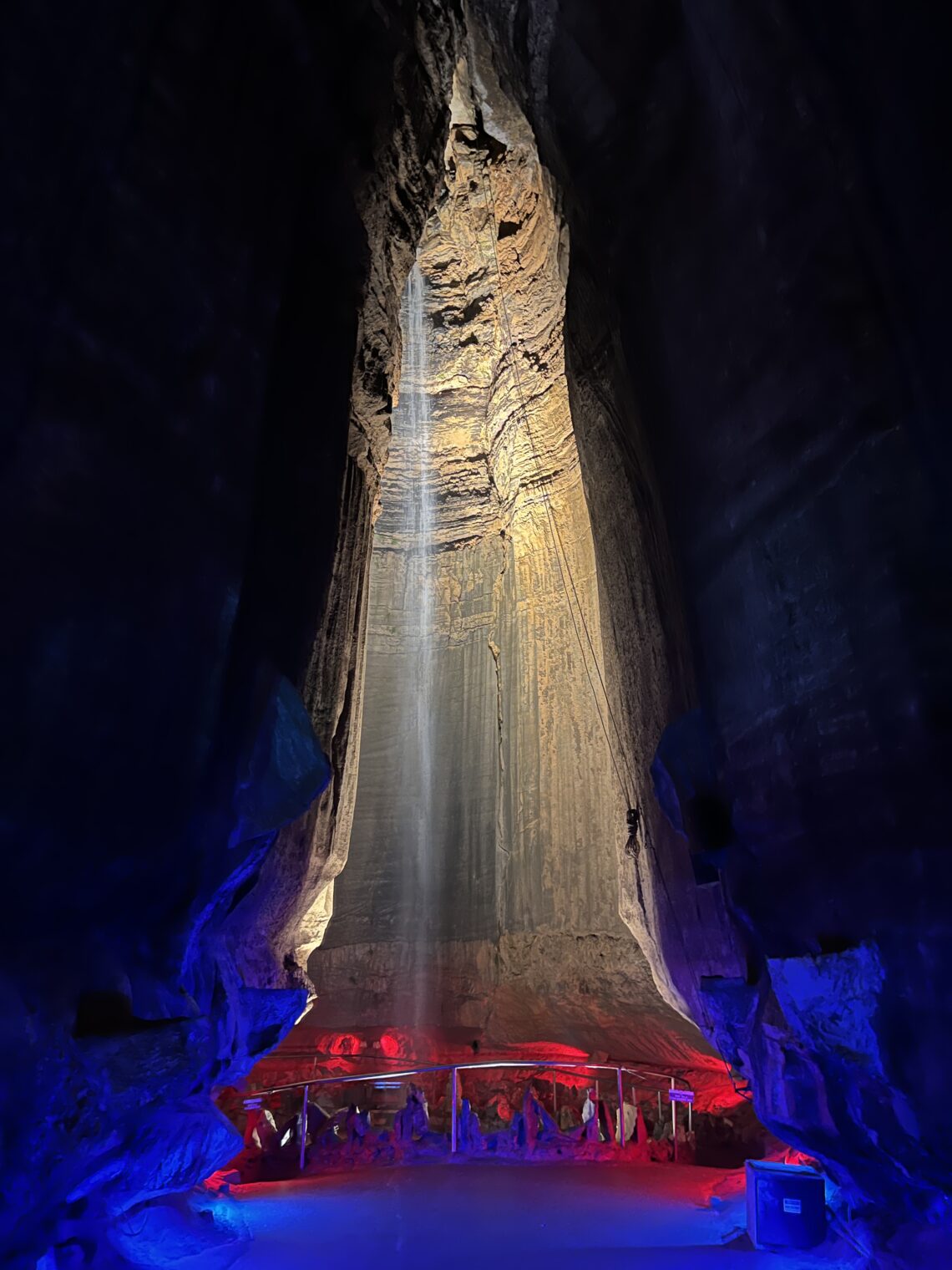 Downtown is a little scarier than the cave:
You probably won't get sued for divorce or custody during your overnight in Chattanooga, however, because child support profits are capped in Tennessee (see Real World Divorce). You can finish your evening with a late-night snack inside the old train station: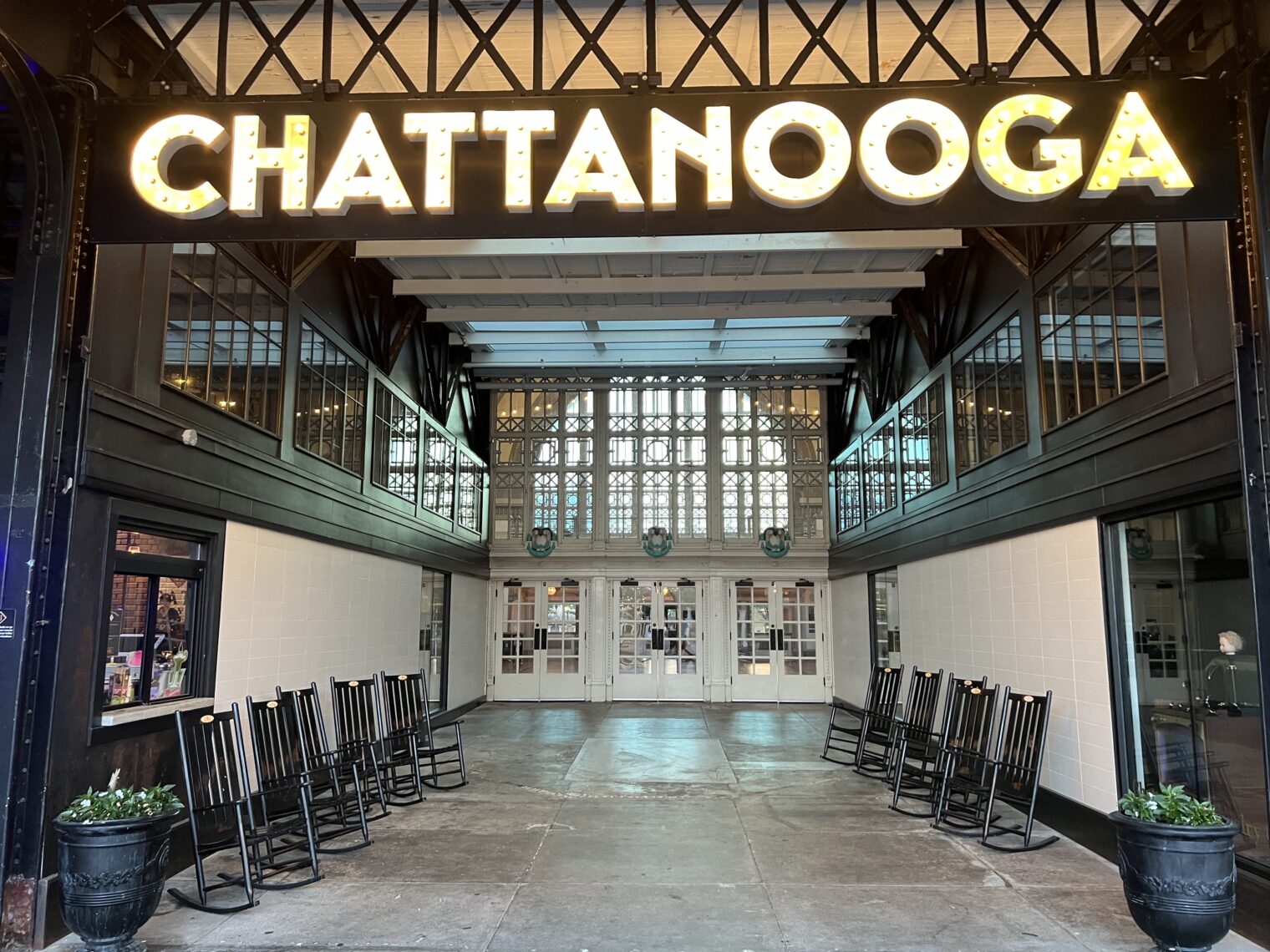 All of the above can be easily accomplished if you land before 1 pm. Then fire up early the next morning and proceed to the heartland!