Today is World Environment Day (which means we can ignore the environment for 364 days per year, cranking up the A/C in our pavement-melting SUVs?). What are you doing to mark this milestone?
Here's Facebook back in May enforcing orthodoxy by augmenting one of my posts: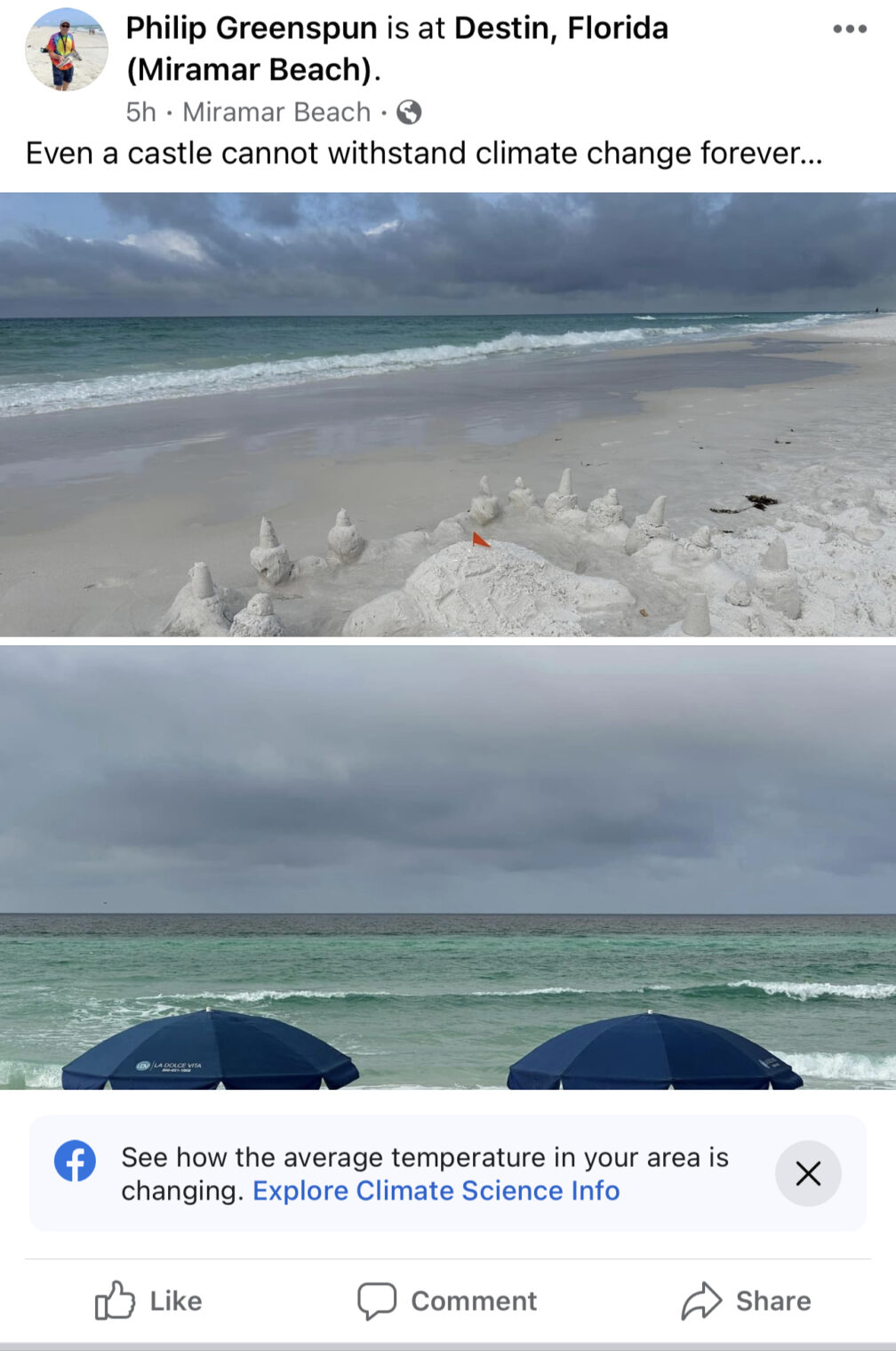 Every day is World Environment Day for the artificially intelligent robots at Facebook!