A government building in Salt Lake City, Utah photographed this morning: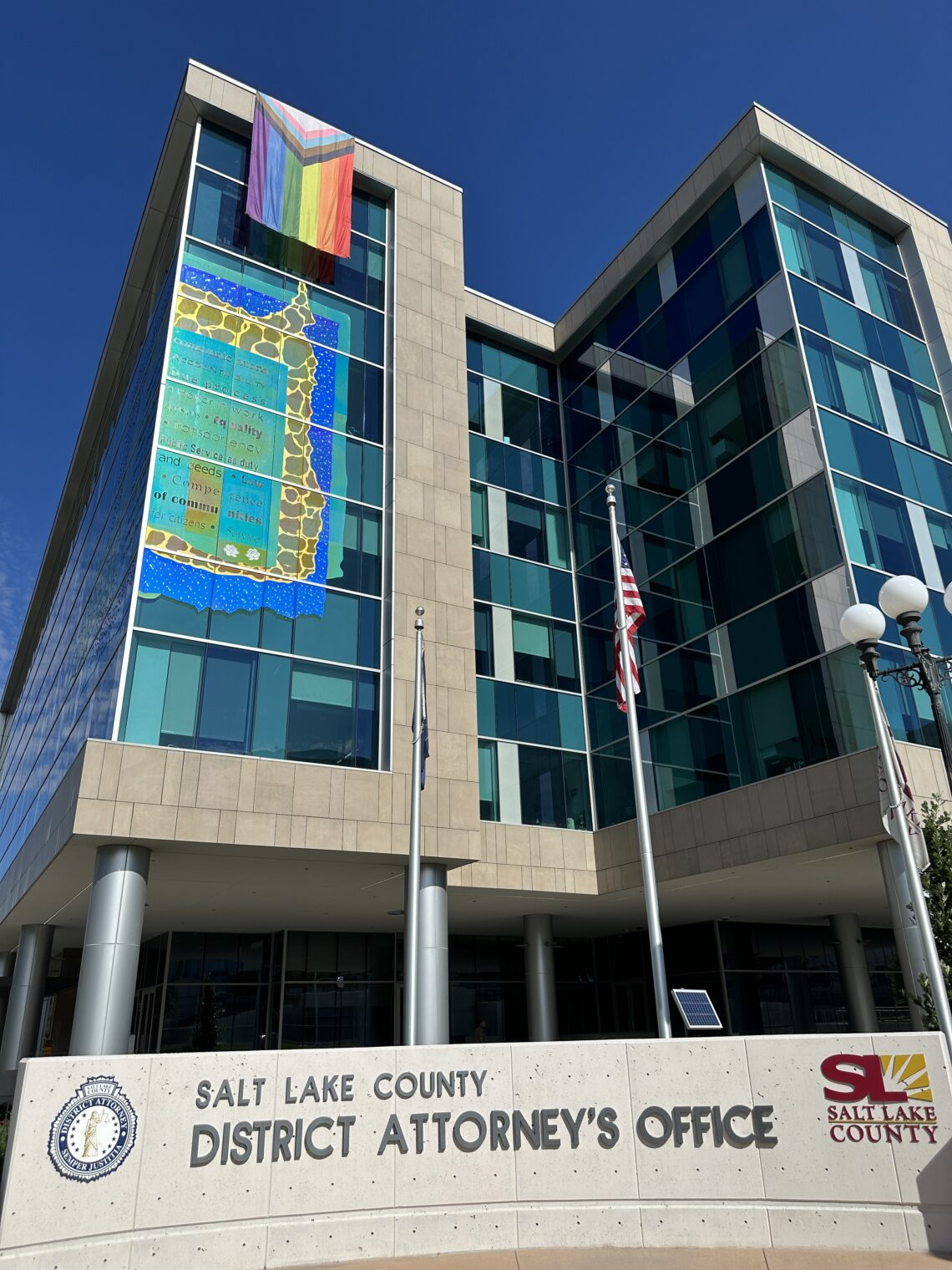 The sacred symbol of the official state religion flies 3X higher and is perhaps 20X larger than the American flag.
How exactly does the DA's office worship Rainbow Flagism, though? Does the District Attorney (a Democrat) refrain from prosecuting those who identify as 2SLGBTQQIA+? Suggest lower sentences for anyone who can produce a recent photograph of themselves at a drag story hour with children?
The front of the building has no American flags at all, but instead is decorated with a Juneteenth flag and a (non-trans) rainbow flag: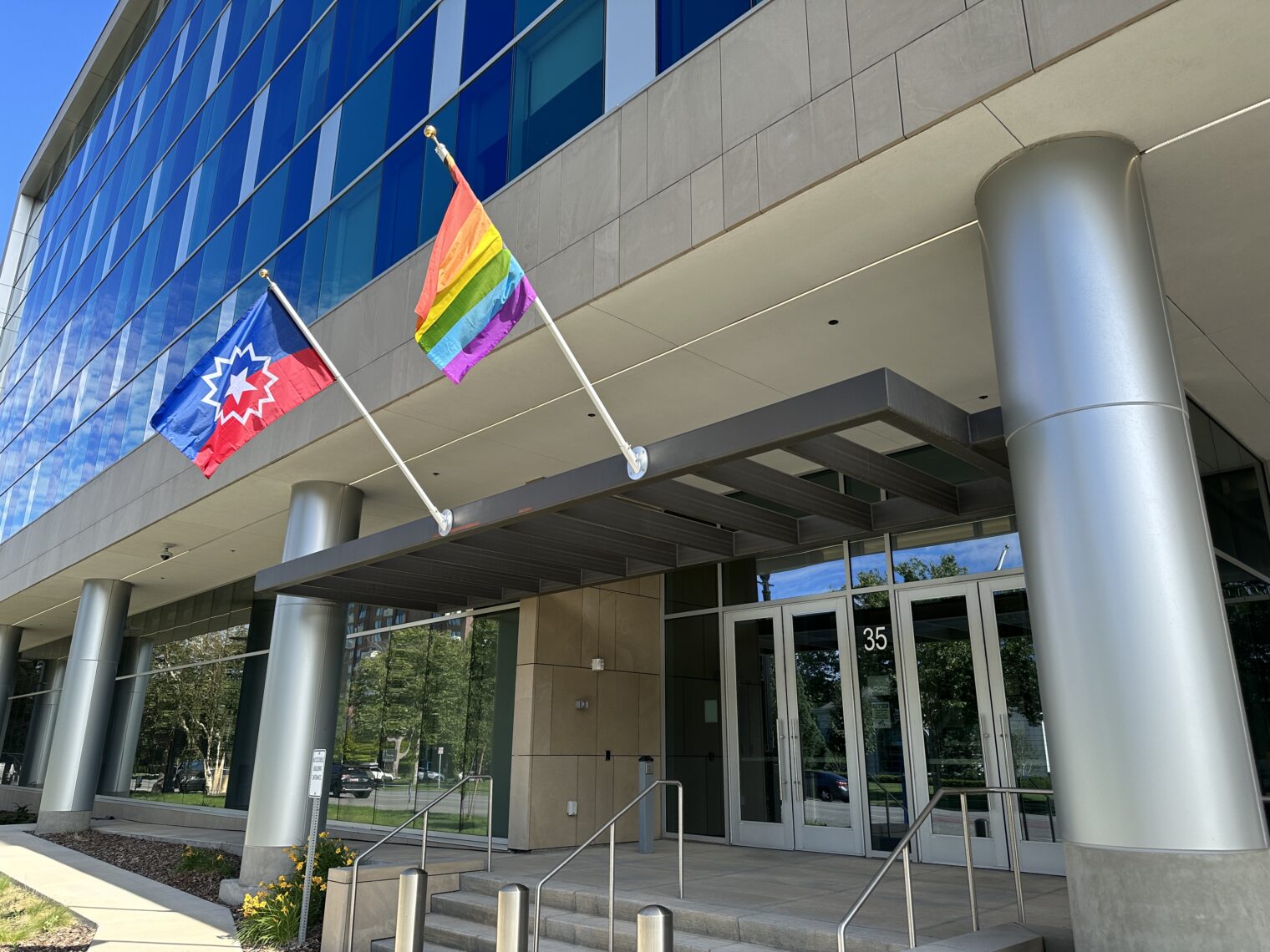 Here's the sacred symbol being installed high above the American flag:
I would love to know how government officials decide whether to use the trans-enhanced, non-trans, or trans-plus-intersex (added circle) flag. Does a committee meet and decide which version of Rainbow Flagism should be worshipped at any given time?
Related: